Samsung's recent flagship smartphone – Galaxy S7 and S7 Edge was officially launched in Nepal. The Galaxy S7 will cost you Rs. 77,900 whereas the S7 Edge will cost you Rs. 88,900.
The Galaxy S7 features a 5.1-inch Super AMOLED Quad HD display resulting a resolution of 2560 x 1440 pixel, whereas the S7 Edge features a 5.5-inch Super AMOLED Quad HD display. The design of the Galaxy S7 is quite similar to it's predecessor – S6 alongside with those curves at back borrowed from Samsung's Note 5. Both phones are a tad bit thicker than S6, which makes a little bit more space for those battery as the S7 and S7 Edge features a bigger 3000mAh and 3600mAh battery respectively.
The phone is powered by Samsung's own Exynoss 8890 Octacore CPU as well as Qualcomm's Snapdragon 820, however users in Nepal will get the Exynoss version. Both S7 and S7 Edge are integrated with 4GB of RAM alongside the 32GB of internal storage, which is thankfully expandable via microSD card.
Both phones offer great features like water and dust resistant as both phone is IP68 certified, which ensures that your phone will be secured from occasional water splash and drops. Both phones offer quick charging with wired and wireless.
Coming to the camera, the S7 and S7 Edge has a 12MP camera, which is less when compared to the S6 but lower megapixel doesn't means bad camera. The S7/Edge has one of the best camera in smartphone, as the smartphone is capable to autofocus an object quicker than any smartphone camera out their in the market. With those lower megapixel and a lens of f-stop 1.7um, the phone is now capable to absorb more light, resulting a beautiful low light shots. The smartphone also features a 5MP front facing camera with a f/1.7 wide angle lens.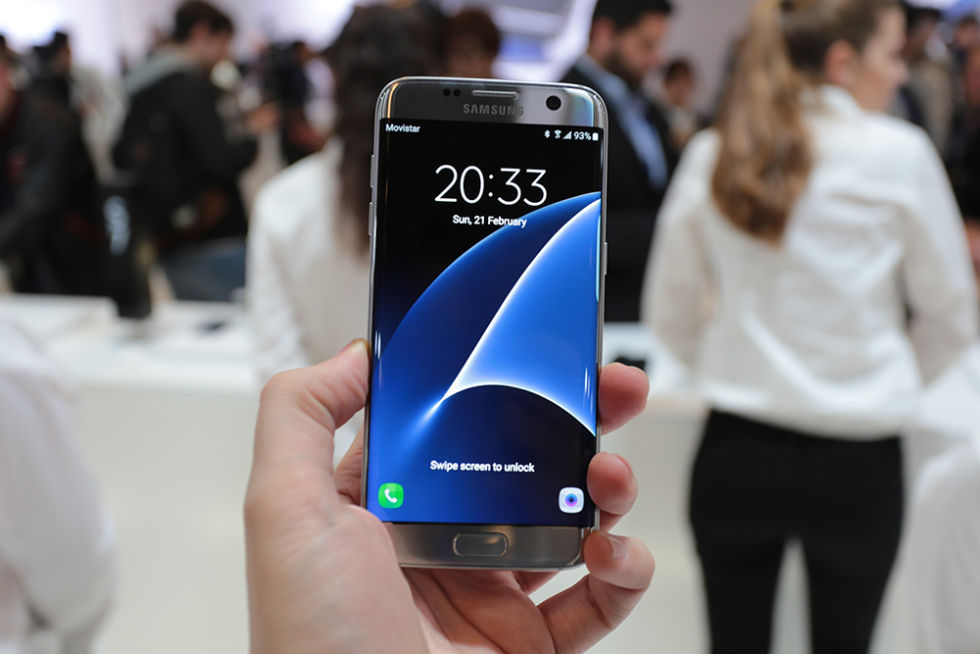 The Samsung Galaxy S7 and S7 Edge are one of the most beautiful and powerful smartphones right now in the market. We can say that both of these smartphones are an improved version of its predecessor – Galaxy S6/Edge and are by far the superior smartphones till date. Both smartphones can be purchased from any authorized Samsung retailers in Nepal.