Microsoft has revealed it's Word Flow keyboard, the keyboard is an exclusive from Microsoft for iOS devices. To note you, the keyboard is especially recognized for it's fast typing capability and what's more interesting is that the world's fastest typing has been done by using Word Flow keyboard.
In case you are wondering and searching, the Word Flow keyboard is currently in a beta testing and is available for free on US App Store. After completing it's beta testing by Microsoft, the keyboard will be available for everyone on App Store.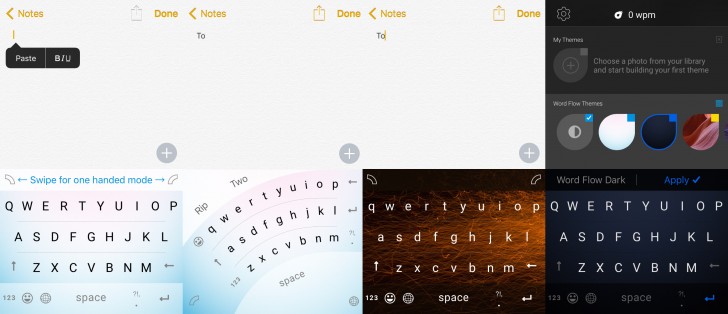 The Word Flow looks quite elegant, thanks to it's support for various themes or custom user backgrounds, which is mostly taken from SwiftKey (another keyboard app purchased by Microsoft recently). One of the most noticeable and key features of the Word Flow is the support for one hand operation as text can be typed on an arc shaped keyboard with the support for swipe keyboard.
After Microsoft makes it available to everyone, you should definitely try the Word Flow keyboard if you are using a iOS device. What's annoying is that Apple still doesn't allow third party keyboards (like Word Flow) while typing passwords so you can always revert to the default Apple keyboard in case you need it.
Source: The Verge