Search engine giant Google has just released their new keyboard for iOS, specifically called Gboard. The keyboard comes integrated with Google search features which lets you google the information, GIFs, emojis, and more, what's good is that all of these stuffs can be done without leaving the app that needs a keyboard.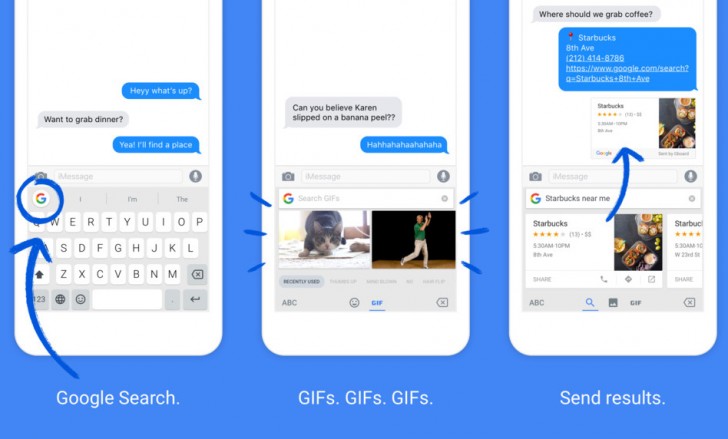 It can be said that Google has pretty much nailed it, since it is pretty much a small multi-tasking – users don't need to leave the current app just to search stuffs, which will surely save some time.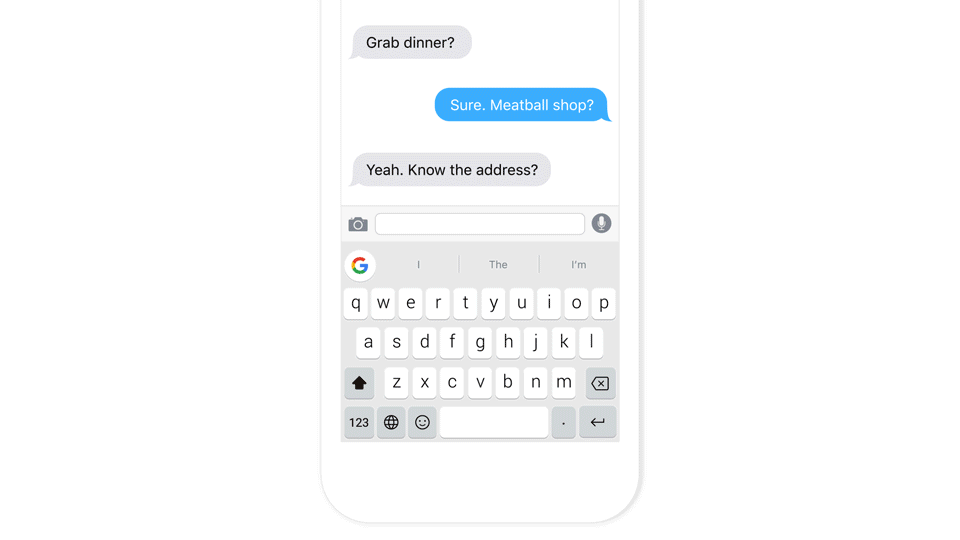 For this you need to hit a Google icon and start searching like you do normally with Google web. Google has vast information about local restaurant, bus station, fuel station, GIFs and many more. Tap the result you want and the app will automatically fill up your space, which is a lot handier than selecting, copying and pasting the content.
In case you're searching the app, the app is currently available in US App Store in English only but we can be sure that Google will push the update to more countries and more varieties of languages in coming days.
Source: Google