The authorized distributor of Xiaomi phones in Nepal – Vatsal Impex has officially launched the Xiaomi Mi 5 in Nepal. The phone was launched a month ago with 3 variants but the one that's launching is Nepal is its base model including 3GB of RAM and 32GB of internal storage. The phone is available for the pre-booking from today and ends on 20th May, those who pre-book the phone within the booking period will get the phone at the price of 45,999 whereas the market price will be Rs.49,999. The Xiaomi Mi 5 can be purchased from the official website.
The Xiaomi Mi 5 features a 5.15-inch full HD display which has almost zero bezels, the smartphone also has a fingerprint scanner upfront. The smartphone is integrated with Qualcomm's latest and greatest Snapdragon 820, which is guaranteed to increase the performance of the phone by 100% and the graphic by almost 40% while consuming 50% less battery than the Snapdragon 810, the phone is coupled up with 3GB and 4GB of RAM as well as NFC. The whole smartphone is powered by a 3,000mAh battery with Qualcomm Quick Charge on the board.
Camera wise, the smartphone sports a 16MP Sony IMX298 sensor with an aperture rate of f/2.0, the camera has no bumps and is flushed with the phone. The camera is capable of shooting 4K videos as well as has a 4 axis' optical image stabilization which will reduce the overall shakiness of the video. The 4 axis' optical image stabilization is capable of detecting shakes in every directions. The smartphone features a 4MP selfie sensor which as claimed by Xiaomi is the best new sensor by Qualcomm.
Design wise the smartphone looks sleek and has 3D glass body, there's a 3D ceramic back variant too, known as Xiaomi Mi 5 Pro that feels like marble and is a bit more durable than glass. The phone measures 69.20 x 144.55 x 7.25mm and weigh just 129 grams. Connectivity wise the phone supports  4G+ LTE Advanced with speeds up to 600mbps. Software wise, the phone runs on Android 6.0 Marshmallow on top of Xiaomi's MIUI 7 OS.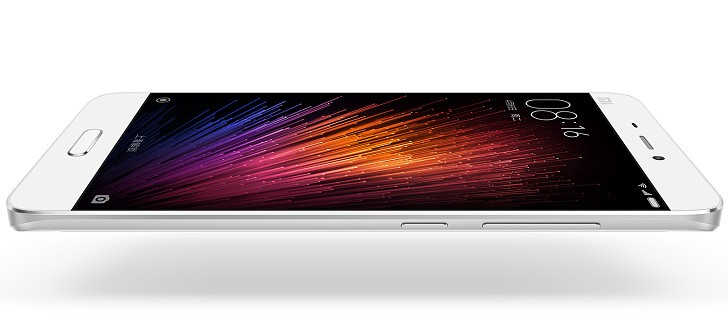 With the smartphone featuring high end specs and beautiful design, the Xiaomi Mi 5 is one of the best smartphone you could buy right now below Rs.50,000 and we won't be surprised if this smartphone compete head to head against the likes of Samsung and Huawei in Nepal. We recommend this phone to people who are seeking high end smartphone at an acceptable price.