Social networking giant Facebook has announced its new feature entitled as Videos in Comments. It's no brainier to ask anything about this feature, but in case you are wondering, as the name suggests, the feature basically allows users to upload a video in comment box, which as claimed by Facebook, enables more engaging and immersive conversations between users.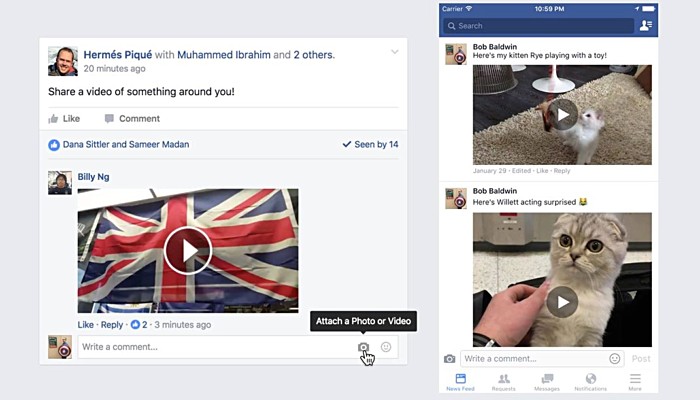 Bob Baldwin from Facebook stated that the feature was first developed at the 50th Hackathon, which was held earlier this year by Facebook. He stated,
"At the hackathon, we coded as quickly as we could all day, and by the evening we could feel the pieces starting to come together. A little past midnight, we had the feature mostly working on both desktop and mobile apps. And when we demoed our hack to fellow employees the following week, they absolutely loved it!"
As far as we know, the feature is basically supported on most of the major platforms, including iOS, Android, desktop web and is available worldwide. While Facebook already allows users to post photos, stickers and emoji on comments, the video comment feature sounds quite useful (as long as you don't spam the comment box).
Source: Link