Launched just a week ago the new MacBook Pro lineups are already available for pre-orders in Nepal(update: the MacBook Pro 2016 lineup is now available for purchase). Online e-commerce site Oliz Store has officially brought the new 2016 model of 13-inch and 15-inch MacBook Pro in Nepal. As far as you're wondering about the price tag of these Pro lineups, just make sure that you have a heavy purse to shell out some cash.
Apple introduced three new MacBook Pro lineups at the "Hello Again" event held just a week ago. The three new lineups of MacBook Pro includes a 13-inch model with standard keyboard layout(no touch bar) and two thunderbolt port, another 13-inch model with touch bar and four thunderbolt ports, whereas the remaining one being the 15-inch model with touch bar.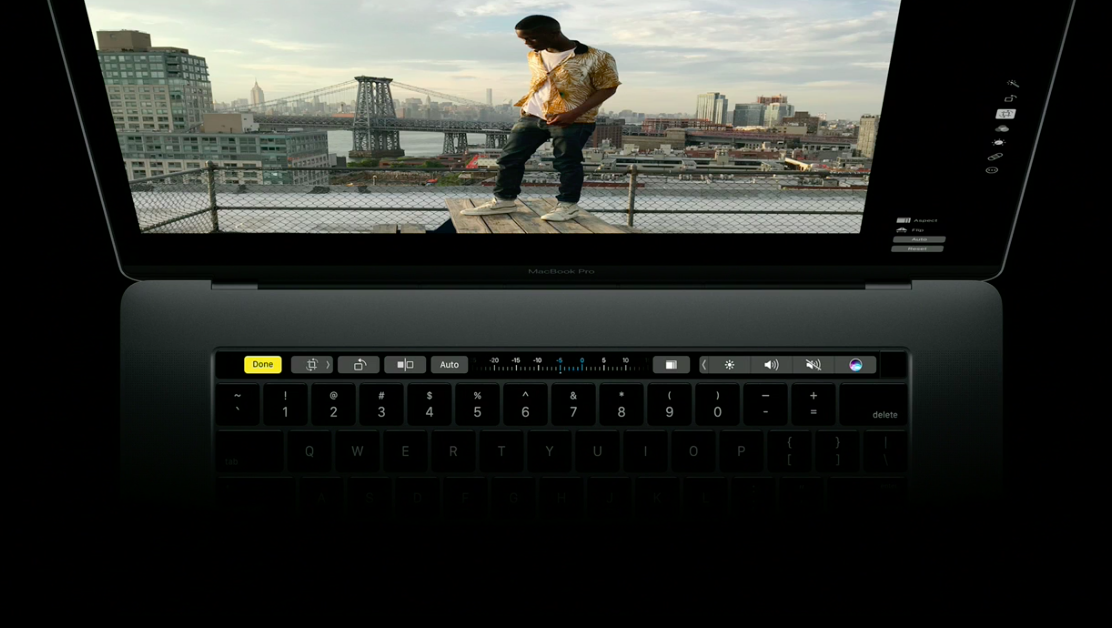 Each of the models comes with their own configurations — the 13-inch base model(with no touch bar) boasts dual-core Intel i5 processor with 2.0GHz clock speed(boosts up to 3.0GHz), 8GB RAM, 256GB fast SSD, and Intel Iris GPU which as claimed is 2x times faster than previous gen model, whereas another 13-inch model with touch bar carries dual-core i5 processor with 2.9GHz clock speed(boosts up to 3.3GHz), 8GB RAM, and similar Intel Iris GPU.
As for the powerful 15-inch model, it comes with a 6th generation quad-core i7 processors with 2133MHz memory and 16GB RAM. The quad-core CPU is coupled up with AMD Polaris GPU with 4GB VRAM offering you 2.3x faster performance than its predecessor. Other feature includes a super fast SSD with a capacity of 256GB/512GB making it 50 percent faster with a transfer speed of 3.1 GB/s. There's also a new heat sync fan offering you cooler and quieter experience.
Beside those hardware setups, the new MacBook Pro comes with a touch bar, albeit of its expensive pricing. Sitting top of the keyboard the OLED touch bar from Apple offers a wide range of options while replacing the standard function layout. There's also a 2nd gen touch ID right aside by the touch bar. The company has also assigned new keyboard based on 2nd gen Butterfly mechanism, offering you a better travel and response.
The Cupertino-based company has aggressively stripped down the small but important ports including a standard USB Type A port, and an SD card slot, however, there's a headphone jack for you.
Oliz Store has brought varieties of options for MacBook fans in Nepal. For your kind information, the premium products from Apple definitely comes at a premium price. The 13-inch model with no touch bar and 256GB SSD carries a price tag of Rs. 181,550, the second 13-inch model with a touch bar is priced at Rs. 217,880 for the 256GB variant, whereas the 512GB 13-inch variant will cost you Rs. 242,000. As for the 15-inch one, the 256GB variant is priced at Rs. 290,000 and the 512GB variant carries a hefty price tag of Rs. 338,000. The new MacBook Pros can be purchased from Oliz Store right now.