New Road Mobile Mahotsab sounded like a good expo or event to buy a phone. There was the promise of high discounts on purchase of mobile phones for interested users. However, the fair, which began from yesterday turned out to be a letdown of sorts(for us). Let us discuss what you can see on this fair and why it's uninteresting.
Leagoo and ZOPO Phones
The fairly new smartphones brand, Leagoo, and ZOPO were covering the Pako streets where you can try out their phones and decide for yourself if they are good or not. There were phones ranging from Rs. 10,000-40,000 from these brands, so instead of always buying a Samsung you could try out if the Leagoo and ZOPO are worth your money or not.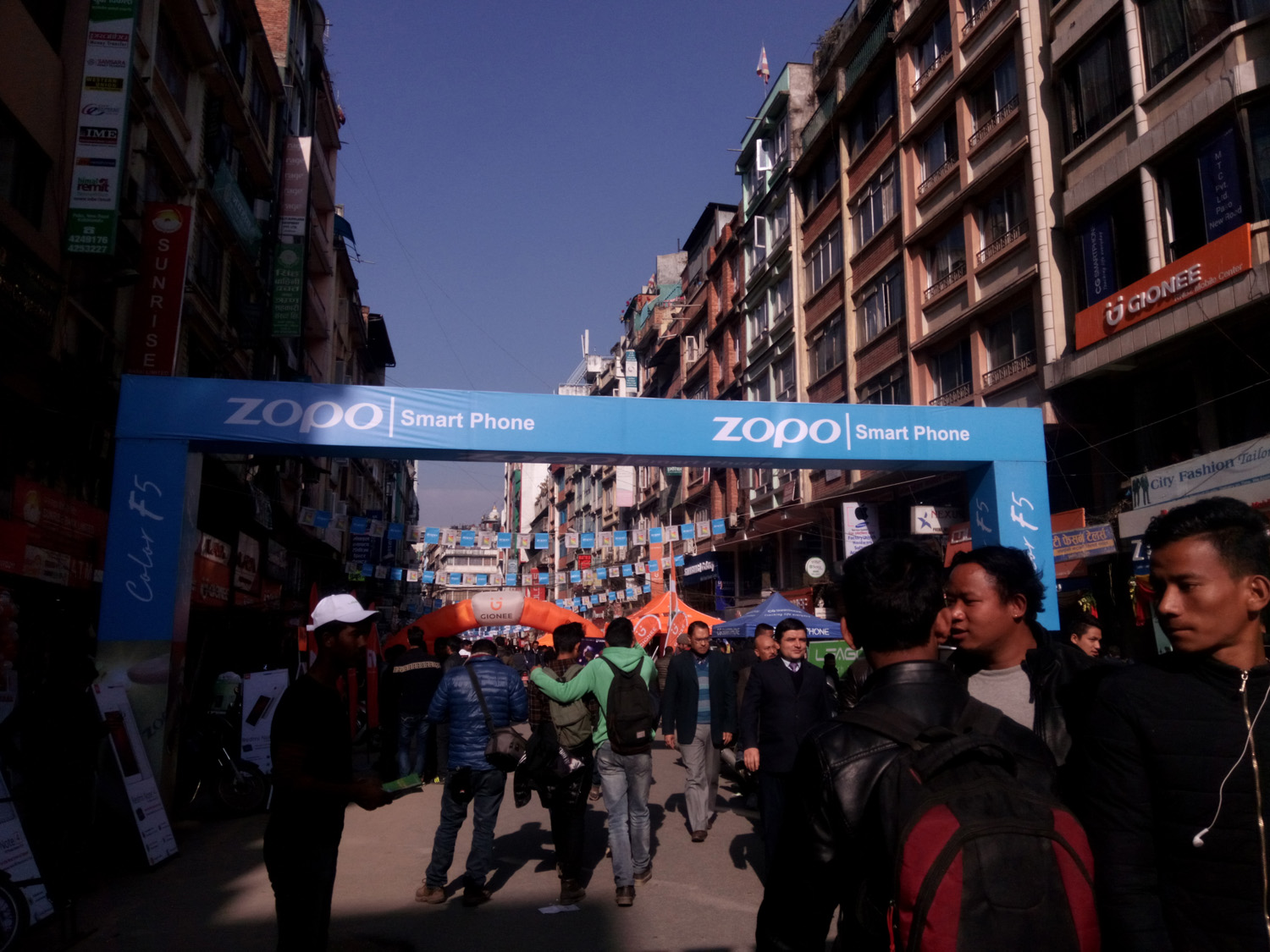 Ncell Free SIM Cards On Smartphone Purchase
Ncell was offering free SIM cards to the shoppers at the fair. The SIM cards will have free data of around 20MB on it, but does it really matter? A free SIM card is okay but is it really that big of an offer for people spending thousands on a phone.
Gift Hampers and Coupons
Going to Newroad Mobile Fair is not fun. Walking down the overly crowded Pako street is a struggle on its own, but it's all worth it if you get gifts on every phone purchase, right? The customers are sure to get gifts at this fair if it's any consolation. What kind of gifts? That depends on your purchase. Most retailers were offering phone accessories like selfie stick or powerbanks on the purchase of specific smartphones.
Mascots
Who doesn't like mascots? There were mascots from companies like Gionee and Leagoo, ready to lure in most of the consumers.
Final Words and some details on discounts
This time Newroad Mobile Fair is not really worth it. I must encourage you to go Pako for the fair if you are in search of a new phone to browse through different options since, all major brands like Samsung, Huawei, Oppo, Gionee were showcasing their phones at one place. However, if you are expecting heavy price cut or discounts, you will get a discount of roughly 2-3k or around 5 to 10% discount on any smartphone.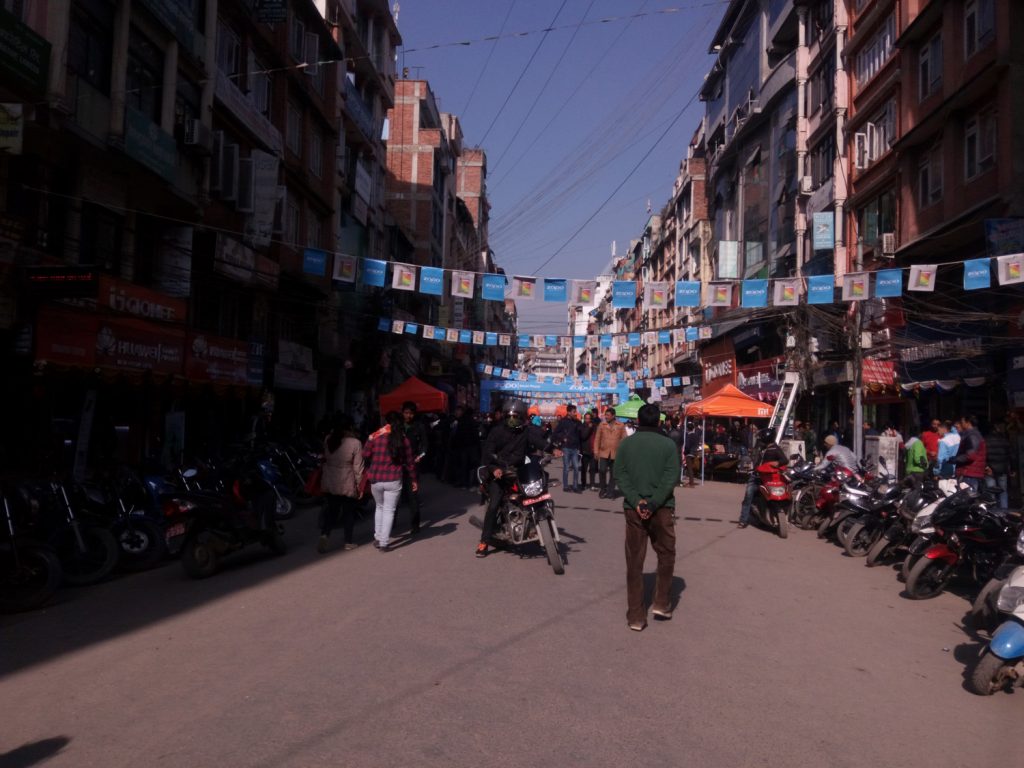 We give a thumbs up to the organizers for pulling this off and presenting varieties of smartphone brands under one periphery but we would love to see a more organized fair the next time with better offers and highlights.