Runner Motorcycle has officially entered the Nepali market, all thanks to Raman Motors. The Bangladeshi motorcycle company has introduced seven models ranging from 80cc to 150cc. The list of the bike includes Runner AD 80S Deluxe, Runner AD 80S Alloy, Runner Bullet 125, Runner Royal Plus, Runner Cheetah, Runner Knight Rider, and Runner Kite Plus.
Even though the competitive market of Nepal has plethoras of motorcycle companies, Runner has entered into Nepali market with an objective of being reliable & trusted brand offering high-quality motorcycles.
Mr. Mukesh Sharma, MD & CEO of Runner Automobiles Ltd. draw attention to carry an extensive survey to understand the needs of Nepalese customers and determined to introduce a different selection of bikes in commuter entry-level, premium, and sports segment. To capture the market share the company wants to develop consistency in their service, mainly focusing on after-sales service and availability of spare parts throughout the country.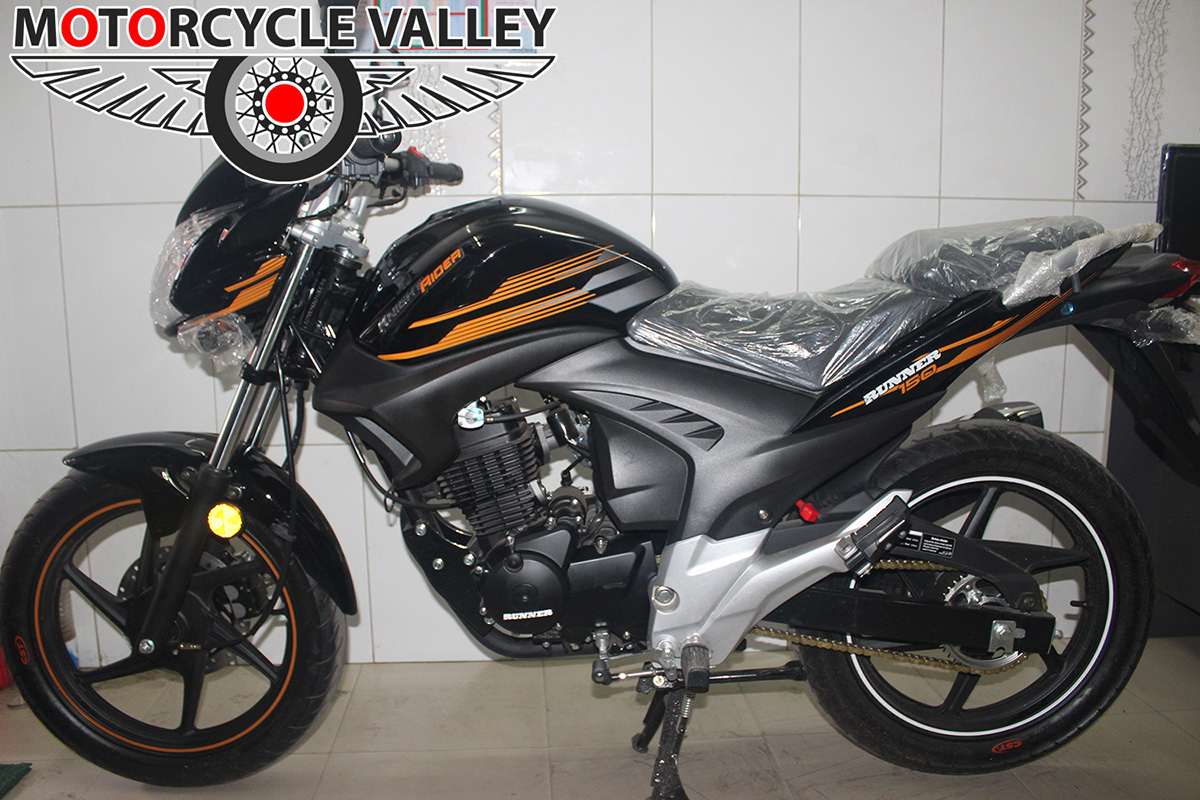 For that Raman Motors has already appointed 10 Dealerships across Nepal and in the near future, they are further planning to add another 20 Showrooms and Service Centers all across Nepal within next 6 months.
In the meantime, Raman Motors has also opened its mainstream showroom with 3S facilities — Sales, Service and Spare parts — at Bagdol, Lalitpur. The showroom is one of its kinds and as claimed, is one of the biggest showrooms in two-wheeler segment in Nepal. There's also perk like six years of warranty, which no other companies have at their disposal. On the other hand, the service center is equipped with latest and advanced technological setups.
As of now, the company already has ten 3S dealers and four authorized service center across Nepal, while they are planning to grow in near future by adding fifteen 3S dealers throughout the country.
Runner Motorcycle Price in Nepal
| Runner Bikes Model | Price (Nrs.) |
| --- | --- |
| Runner AD 80S Alloy | 158,000 |
| Runner AD 80S Deluxe | 161,000 |
| Runner Cheetah | 163,000 |
| Runner Kite Plus | 179,000 |
| Runner Royal Plus | 179,000 |
| Runner Bullet 125 | 188,000 |
| Runner Knight Rider | 235,000 |