After the success of the DWIT Job Fair 2017, Deerwalk Institue of Technology (DWIT) is back again with the Job Fair 2018. The DWIT Job fair has served as a platform where students get to choose their career they have dreamt of. With the vast majority of students staying unemployed — who go through all the hustle and bustle of getting a proper job — DWIT has served the purpose and made the process hassle-free.
Event Details:
Venue: Deerwalk Complex, Sifal, Kathmandu
Time: 11 A.M. to 5 P.M.
Date: 23rd of March, 2018
The job fair though — being hosted by DWIT — claims to be unbiased towards their students and also an even platform for students from all over Nepal. Being focused on IT graduates, it surely offers them a lot, but even if you're a non-IT student you can register for the event — after all a company is not only run by an IT personnel. It totally depends on skills a company is looking for.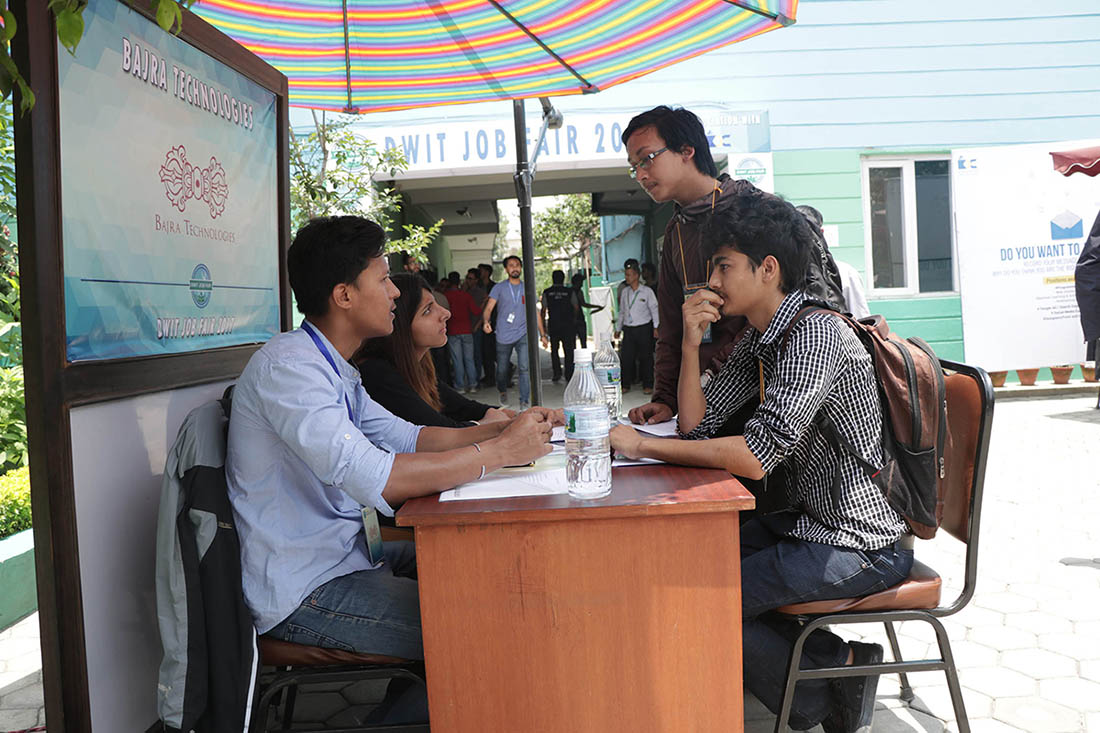 While the job selection is not one hundred percent sure, if your skills and qualification match the requisites of the job, you surely will. More than a dozen companies in Nepalese IT industry awaits their employees alongside a couple of interesting startups.
You can visit the Job Fair's official website and register your name and other details provided in the registration form on the website itself. An updated resume is a must, as it serves the purpose of your selection criteria and credentials, making it easier for the companies to find the perfect candidate. Hurry up, as the registration will close at 8 A.M. on 23rd of March, 2018. Opportunity doesn't knock twice but DWIT Job Fair has brought it back. And you never know when you get lucky.