When it comes to online shopping in Nepal, Daraz is the one that brings it all to you. From clothing to accessories, smartphones to smartwatches, and everything that you probably need, which makes it an ultimate go to when it comes to your shopping requirements. If you're a Daraz user yourself, you might have already been using it extensively, if not, now is the time. Why? Because Daraz is bringing in the world's biggest sale day in Nepal for the first time ever on the 11th of November (from midnight) and this is where the sale 11.11 gets its name from. Aiming to revolutionize the e-commerce in Nepal, the 11.11 sale is going to bring exclusive deals and offers that you probably don't want to miss out on.
What is 11.11?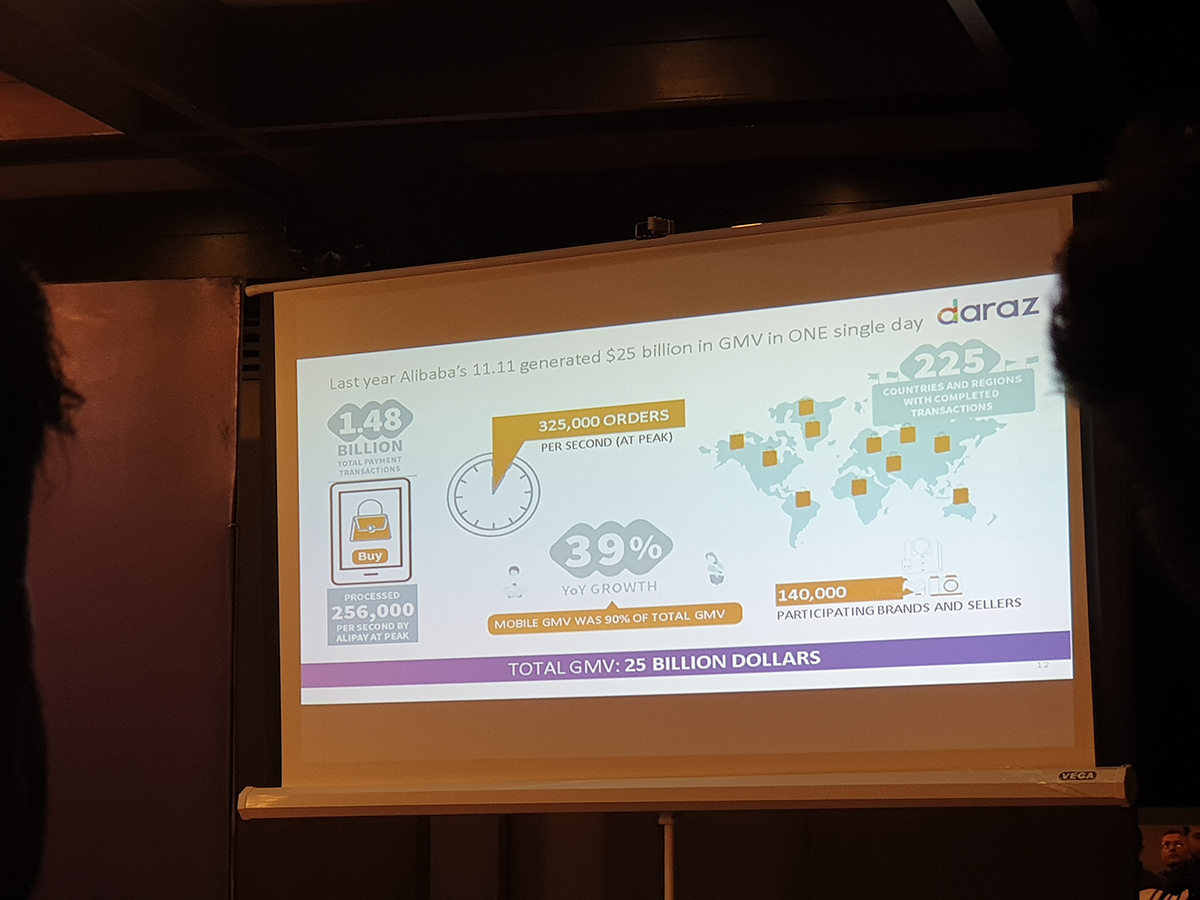 Alibaba, the present company that manages Daraz, started the 11.11 sale in 2009 which was a massive hit and even managed to beat Black Friday sales and to talk figures, the revenue that the 11.11 sale generated, counts at $25 billion in a single day last year. This sale brings along most of the stuff that might already be on your wishlist at a significantly lower price where it becomes a no-brainer. Talking of discounts, you can get up to 80% discount on the items that are available on sale that includes clothing to fashion accessories, smartphones to laptops and what not.
Why should you be drooling on this one?
The 11.11 sale brings some exclusively irresistible deals. To give a quick once-over, the smartphone that blew the tech industry away, the Pocophone or the POCO F1 is making its way on the 11th of November, exclusively via the 11.11 sale and will be priced exclusively at NRs. 33,999 — lower than what the device will be priced after the sale ends. Another smartphone that is rumored to be showcased during the sale is the OnePlus 6T.
Aiming to raise 100,000 orders on a single day, the prices have been lowered and the app has already been optimized. You can get deals on millions of products from brands like Mi, Oneplus, Titan, Goldstar, Adidas, Nike, Palsonic Australia, Manhattan, Reebok, Homeglory, Mantra Guitars, J.Fisher, Rangoli, Samsung, Anker, Sonam Gears and Holiday packages will offer mind-blowing deals and additional vouchers so that you get what you want without burning a hole in your pocket.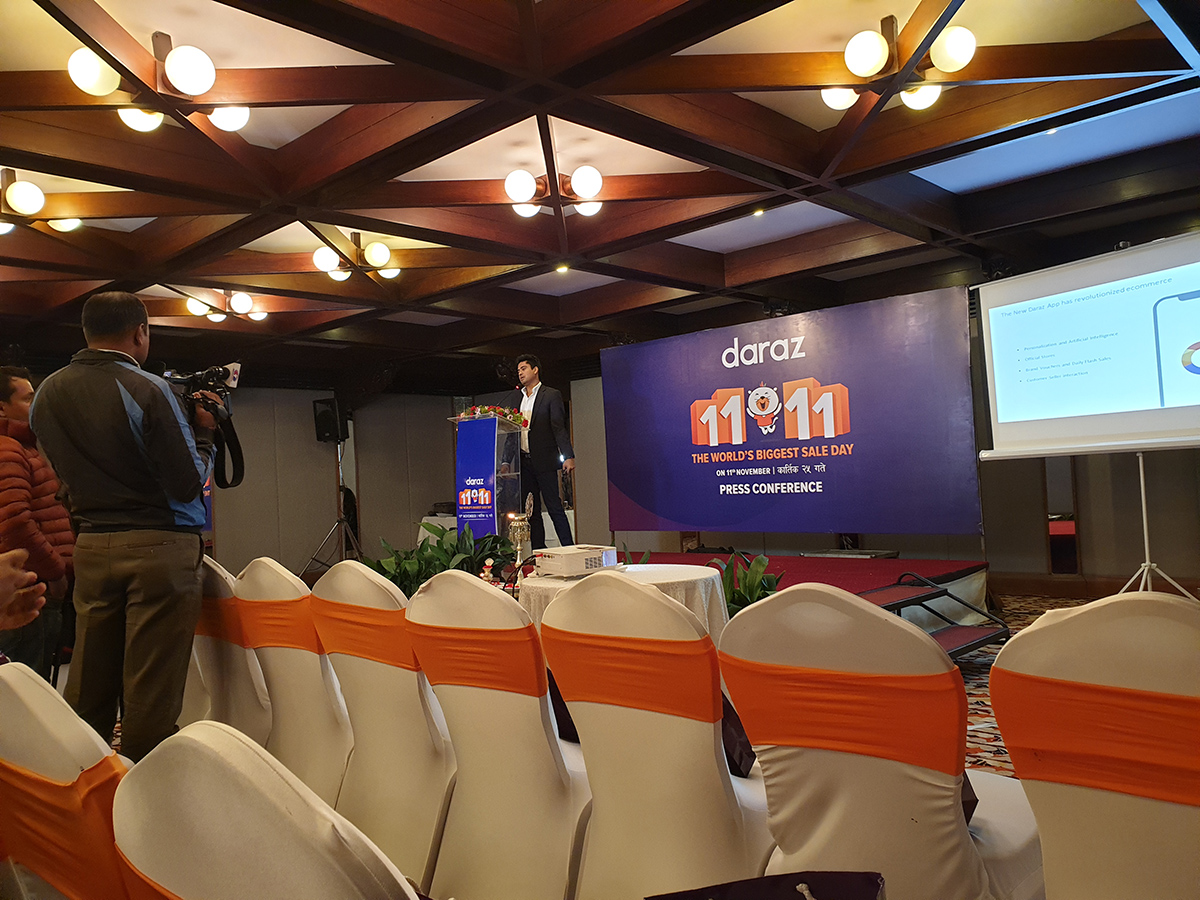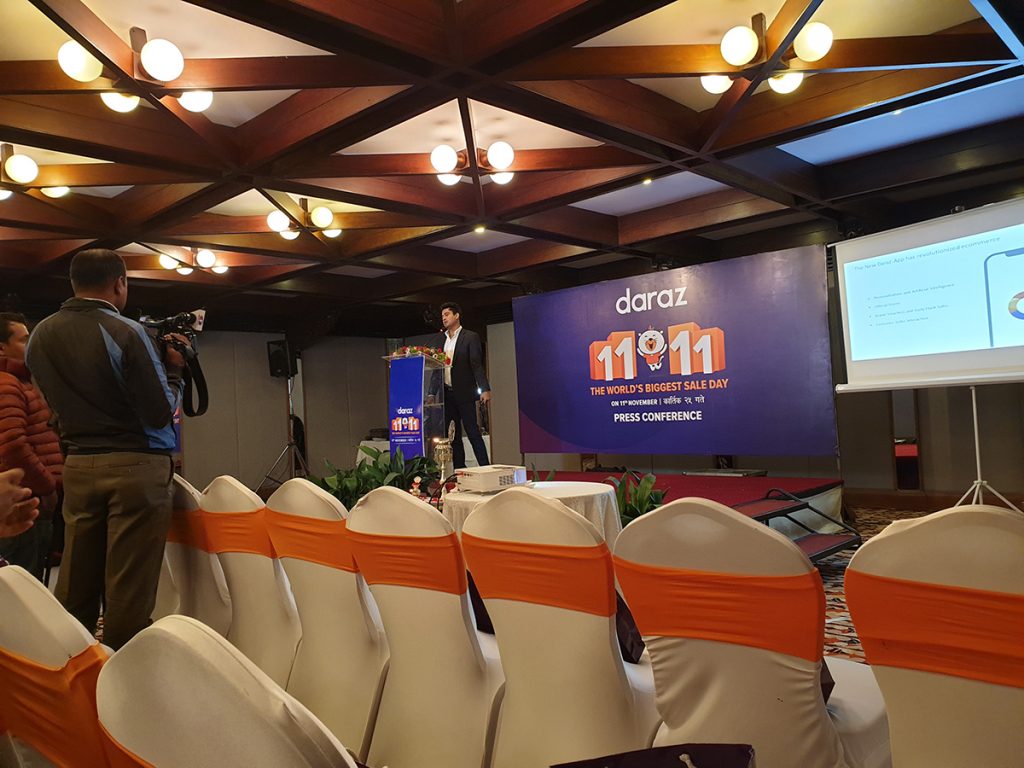 Rajeev Amatya, the Managing Director of Daraz Nepal on being asked further about this sale shared his opinions. He quoted," 11.11 is poised to disrupt Nepal's e-commerce industry. Once you experience what the Daraz App has in store for you, you'll be able to draw a line in the sand and say: that was Daraz before 11.11; this is Daraz after 11.11. It will make a paradigm shift. 11.11 is about more than just deals and discounts — it will bring our entire digital ecosystem into play: a combo of artificial intelligence assisted personalization, entertainment, massive deals and an assortment of millions of products."
How to get most out of Daraz 11.11 Sale?
The sale will indefinitely bring galore of offers and discounts and here's what you need to do to make the most out of it.
Visit the Daraz App starting November 1st to get access to new and exciting 11.11 deals as and when they are revealed. You can add them to their shopping cart and get ready for fast check out on November 11.
Starting November 1, you can see a lot of deals and vouchers from their favorite brands and follow Official Stores to stay informed about the latest deals.
11.11 will be full of surprises. Flash sales, mystery boxes and other deals and vouchers will be popping up every hour – so the more you visit the app on 11.11, the better your experience.
Scan QR Code with Daraz App and Win Exciting Prizes
To kickstart 11.11 with a bang, Daraz will be displaying QR codes in various mediums such as standees and flyers which will be placed in various branches of banks and more than 100 Restaurants; Human Billboards that will strolling around the public places, Daraz delivery packages and at Daraz Social Media pages and e-newsletters. Users can scan those QR codes and get better discounts and offers from Daraz's App.
For more information about the sale, head over to this link.
The sale goes live on the midnight of 11th of November, which also happens to be Single's day, this is the day to celebrate your Singlehood. Grab all you want at an unbeatable price and show yourself some love. And for further updates keep following enepsters on every social media platform.