This month has seen a flurry of releases of smartphones but the new launch from Huawei seems like one of the best, especially the Mate 20 Pro. By the looks of it, Huawei really wants to outdo Samsung's Note series through Mate 20 Pro's feature-packed hardware, mainly the display and camera.
Huawei Mate 20 Pro
Let's talk about the Pro variant first. The Pro variant has always been targeted to users who seek great camera. And the Mate 20 Pro doesn't disappoint here. There's a triple-camera setup at the back that's made by Leica as usual. The trio comes with a set of 40MP Quad Bayer sensor with f/1.8 aperture, an 8MP 80mm f/2.2 telephoto lens, and a new 20MP ultra-wide f/2.2 lens which has been put in place of a monochrome sensor.
The new sensor is powerful enough to capture macro shots from just 2.5cm. And with the help of AI, the camera's capable than ever in scene detection. Moreover, the chipset of the phone is seemingly smart enough to avoid cloud computing to detect similar videos and produce sections to make a 10-second highlight reel.
Likewise, at the front, there's a 24MP f/2.0 selfie camera that's paired with a 3D face scanner for face unlocking feature.
Just below the front camera is a beautiful 6.39-inch OLED display that's curved just like Samsung's flagships. It produces out a resolution of 1440p and supports HDR content. Underneath the display is an optical fingerprint scanner that helps to manage out to reduce the bottom bezels, albeit a bit delay in reading speed. The in-display fingerprint scanner is also pressure sensitive.
At the helm of the heart is Huawei's own Kirin 980 chipset based on 7nm technology — the first on an Android device. The chipset is based on ARM's new Cortex-A76 cores and is made up of 6.9 billion transistors. The new core is expected to improve the performance of the device by 75% and power efficiency by 58% in comparison to the Cortex-A73 cores in Kirin 970.
Being an octa-core chipset, the CPU in Kirin 980 is divided into three tiers: two high performing Cortex-A76 cores, two medium Cortex-A76 cores, and four small A55 cores.
Based on Android 9.0 Pie, the new EMUI 9.0 will be complemented with a dual NPU for handling AI tasks to ensure the smooth running of the device every time you use it. The NPU was also seen on Huawei's recent launches including the Mate 10 and P20 Pro.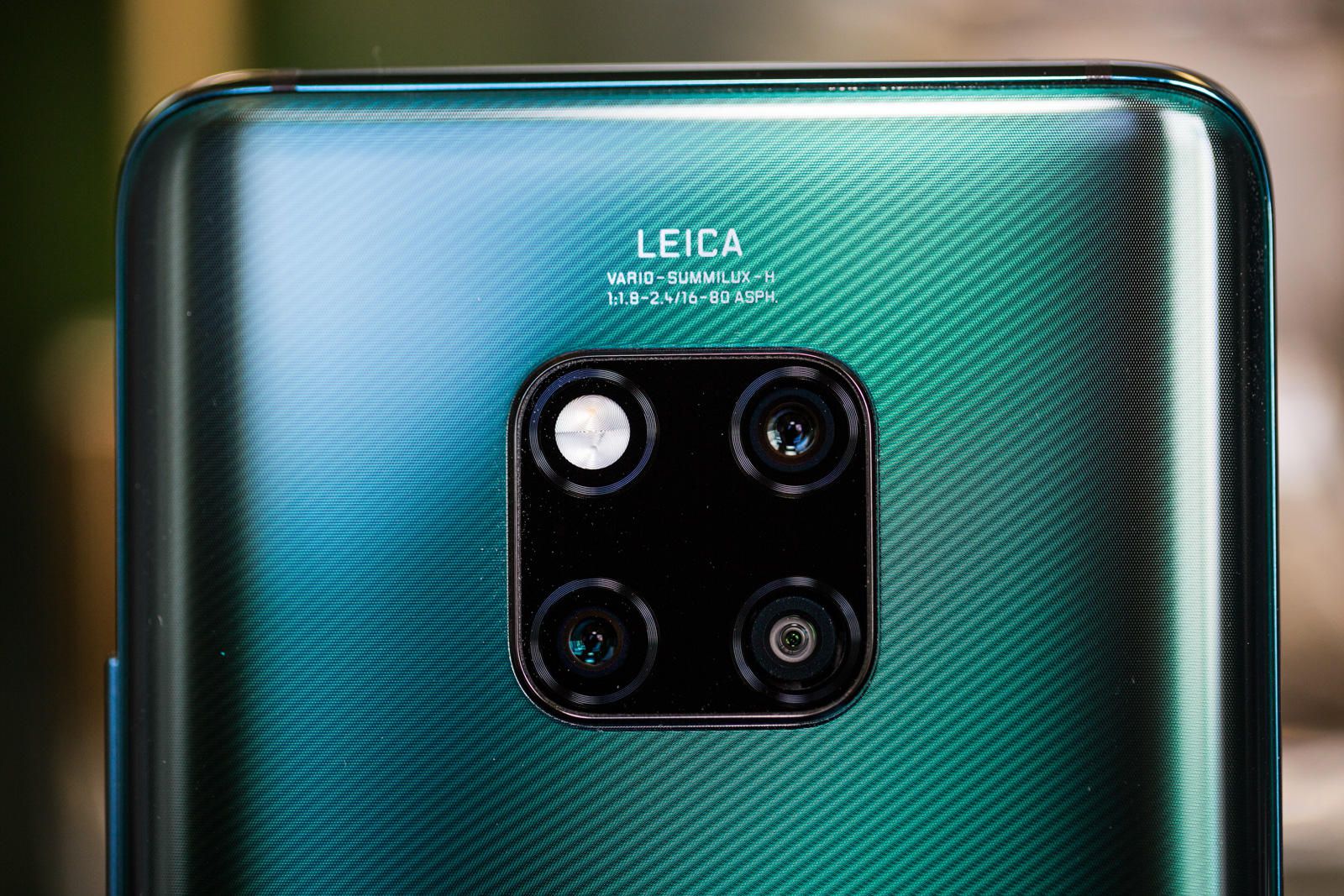 Powering all these things is a whopping 4,200mAh battery that is charged via a Type-C port. The impressive thing here is that the charging is carried out through a humongous 40W charging adapter that will charge 70% of the phone's battery in just 30 minutes. On the other hand, there's also fast wireless charging that manages to draw 15W of power. One of the coolest features of this device is the Reverse Wireless Charging which makes the phone acts as a wireless powerbank. Meaning, you could charge your other device through the phone if it supports Qi wireless charging.
The Huawei Mate 20 Pro also has stereo speakers but misses out on a 3.5mm headphone jack. However, the good thing here is that the phone is now IP68 rated. The P20 Pro had an IP67 rating.
For the storage, the Mate 20 Pro comes in only one configuration: 6GB RAM and 128GB storage. The storage is expandable but through a nanoSD card — smaller than the microSD card — which is pretty hard to find, period.
Huawei Mate 20
The non-pro model — the Mate 20 is a bit of downgrade from its counterpart but is by no means a slouch. It has an LCD panel that's a bit bigger than the Pro model — measures 6.53-inch in size but with a 1080p resolution. The change is joined by a similar triple-camera configuration but with different lenses.
Talking about the camera, out of three, the first one is a 12MP sensor with a f/1.8 lens, whilst the second is a 16MP ultra-wide sensor with f/2.2 lens and the remaining is an 8MP 53mm f/2.4 telephoto lens. The camera is capable of capturing 2.5cm macro shots and has AI as well, just like the Pro variant.
The front has a similar 24MP f/2.0 selfie camera but is cramped in a minimal looking teardrop notch. However, there's no 3D face scanner to be fitted in. No in-display fingerprint scanner as well but rather it's shifted to the back.
Power is drawn through a 4,000mAh battery that charges through USB Type-C port with a usual 22.5W charger. The phone though misses out on a wireless charging.
Other things that the phone misses out on are stereo speakers and an IP rating. But there's a 3.5mm headphone jack for your convenience.
The Huawei Mate 20, unlike Pro variant, comes with 4GB or 6GB of RAM and 128GB of storage with an expansion through a similar nanoSD card slot.