Skullcandy is a known brand when it comes to audio equipment. The company, more specifically, has been dealing with headphones and is quite famous among the audiophiles out there. And the same America based brand is now available in Nepal. Futureworld, also known for retailing Apple products in Nepal, has welcomed three new Skullcandy headphones: Crusher, Hesh 3, and Method.
Let's see what these three headphones have to offer.
Skullcandy Crusher
The Skullcandy Crusher is a wireless over-ear headphone for bass lovers. An updated version of 2013's Crusher, this new one is much more reliable and has a reworked design for your comfort. At a glance, the Skullcandy Crusher look similar to the Hesh 3(which we will talk about later) but rather are quite different, with the Crusher being bulkier and rasher with Skullcandy vibe to it.
Being a Bluetooth powered headphone, the Crusher has an estimated 40-hours of battery life (that's impressive) and also features a rapid charge technology giving you in a 3-hours of music-on time with just 10 minutes of charging. Skullcandy has marketed it as a bass headphone and has given it a separate haptic bass chamber(with 40mm driver) which can be toggled up or down based on your preference. There are also buttons for changing tracks and taking calls.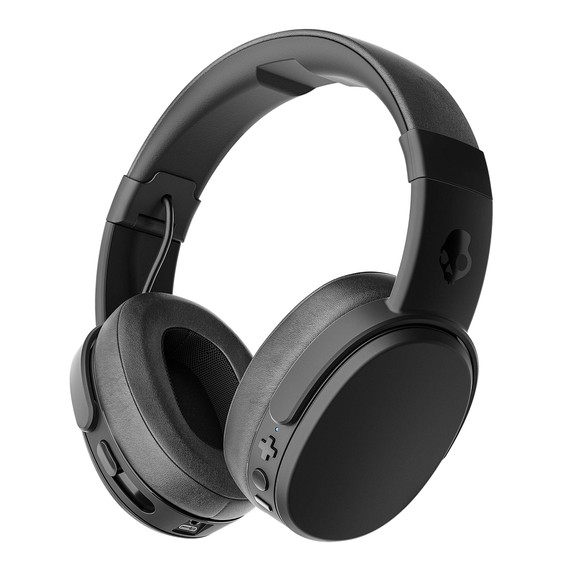 The Skullcandy Crusher is a solid piece of hardware and provides an amazing battery life but with a near to no hands-on time, we are still unsure about its audio quality. But to consider the specs on paper, this sure is an amazing pair of headphone, minus the unavailability of active noise cancellation.
The Skullcandy Crusher can be purchased for Rs. 24,000 in Nepal through Futureworld.
Skullcandy Hesh 3
Out of the bunch, the Skullcandy Hesh 3 looks more appealing to me, not only because of its design but also due to its price tag. Somewhat affordable, the Hesh 3 at first sight, looks like a headphone from Sony, all thanks to the minimalist design.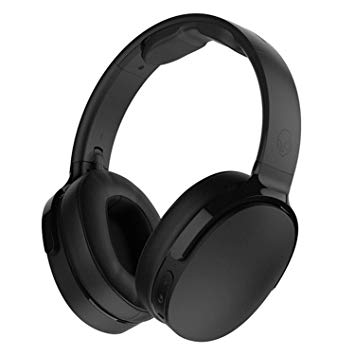 The Hesh 3 has super-thick foam pads and features a passive noise isolation feature. The Bluetooth headphone has a battery life of an impressive 22-hours and also supports the rapid charge that provides 90-minutes of music time in just 5-minutes of charging. After being paired you can receive calls, change tracks and adjust volume with built-in controls and microphone. The only bummer here is that it doesn't offer features like aptX HD and active noise cancellation.
The Skullcandy Hesh 3 can be purchased in Black or Blue color option for Rs. 15,000 in Nepal.
Skullcandy Method Wireless
Last but not least, the Skullcandy Method Wireless is probably one of the best sounding in-ear headphones in the market. The Bluetooth wireless headphone is a cost-effective way to listen to your music without compromising much in terms of audio.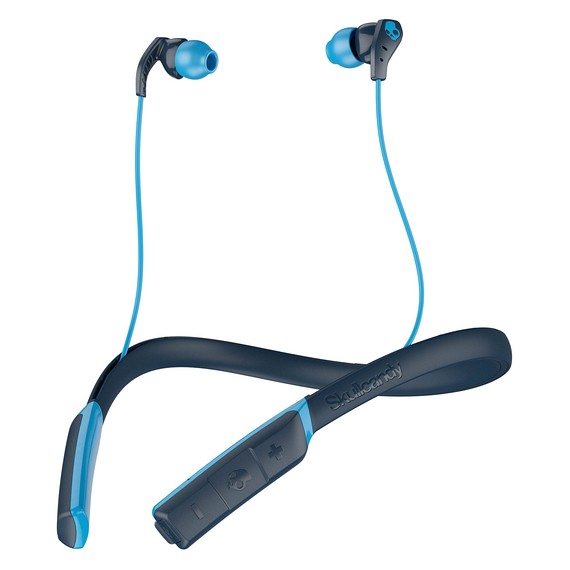 The headphone is sweat resistant and offers a flexible plastic band that hold-on to your neck tightly which gives a secure fit while running or in the gym. Likewise, the neckband boasts a volume button and play/pause button that could also activate Google Assistant. The headphone is based on Bluetooth 4.1 technology and offers a range of around 10m. On the other hand, it provides a battery life of 9-hours in a single charge.
The Skullcandy Method Wireless can be purchased in two color option including Black and Navy Blue for Rs. 9,500 in Nepal.
What about other models?
Alongside these three headphones, Futureworld has also brought in other Skullcandy headphones in Nepal. Here's the list of it.
| Model | Price (NRs.) |
| --- | --- |
| Skullcandy Uproar | 7,500 |
| Skullcandy Smokin Bud 2 Wireless | 9,000 |
| Skullcandy INKD 2.0 Wireless | 7,500 |
| Skullcandy Chops Hanger Wired | 4,000 |
| Skullcandy Method Wired | 4,000 |