Among different ways to recharge — such as using kiosk machines, online services like eSewa and Khalt — the usual recharge card still seems to be the most popular in Nepal. You can find a recharge card in almost all local grocery stores, stationeries, and so on, wherever you live.
And if you are also one of them who have been scratching recharging cards ever since in order to top up your phone, you must have damaged its number once or more. Even if you haven't, you might encounter this situation anytime as scratch never seems to go smooth.
Well if you are Nepal Telecom's (NTC) user and use a recharge card in order to top up your device, then there's good news for you.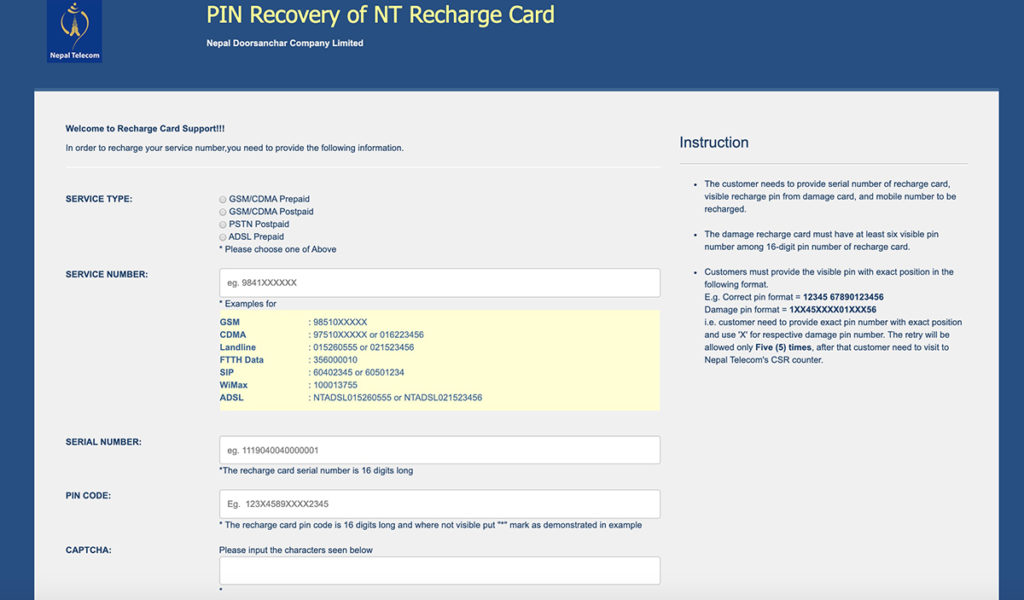 While you scratch your NTC recharge card, even if you damage any 10 digits out of the 16, thus have any 6 digits remaining, you'll still be able to successfully recharge. Thanks to the NTC Pin Recovery feature. However, before you start make sure you have any 6 digits left 'clear'.
In order to accomplish this, just visit the official website of Nepal Telecom and go to 'Pin Recovery'. You then need to select your service type, type your service number (e.g. 9841******), type the 'serial number' of the recharge card (e.g. 1119040040000001), and 6 digits 'Pin Number' left in the recharge card (e.g. 1xx4xxxxx01xxx56).
Note that you need to provide an exact pin number with an exact position and use 'X' for a respective damaged pin number. Also, the retry is allowed only 5 times, after that you need to visit Nepal Telecom's CSR counter.