The contemporary period of personal computing has several lightweight machines that can even convert into tablets and come with multiple screens, with more eccentric things coming up this CES.
And to spice things up, Dell has just revealed the Concept UFO, which is an 8-inch stout portable personal computer that comes with removable gamepads and a la the Switch. Further, you can dock it to a television.
It looks like a crossover between a Nintendo Switch and a generic PC gamepad. The controllers, right and left are magnetically attached to the core screen ensuring a slight more secure connection in contrast to the Switch's rails. Also, there's a connection between the two pieces of the gamepad for docked play. Powered by Windows 10, it also comes with a custom app for the game navigation. While in order to restart, you'd need to navigate to the Windows interface, if in case any unwanted event occurs.
However, we are not seeing the device anytime soon. Dell seems to look after different potential form factors to experiment with. Furthermore, the dual-screen Concept Ori and Duet machines are also showcased at the CES. It doesn't look polished, comes with an oversized case, and has a basic-looking controller design. But with success stories like the 'Switch' as well as the mobile phones getting more powerful now, it's a lot exciting to see companies working in these categories too. So, let's expect some alchemy from different companies.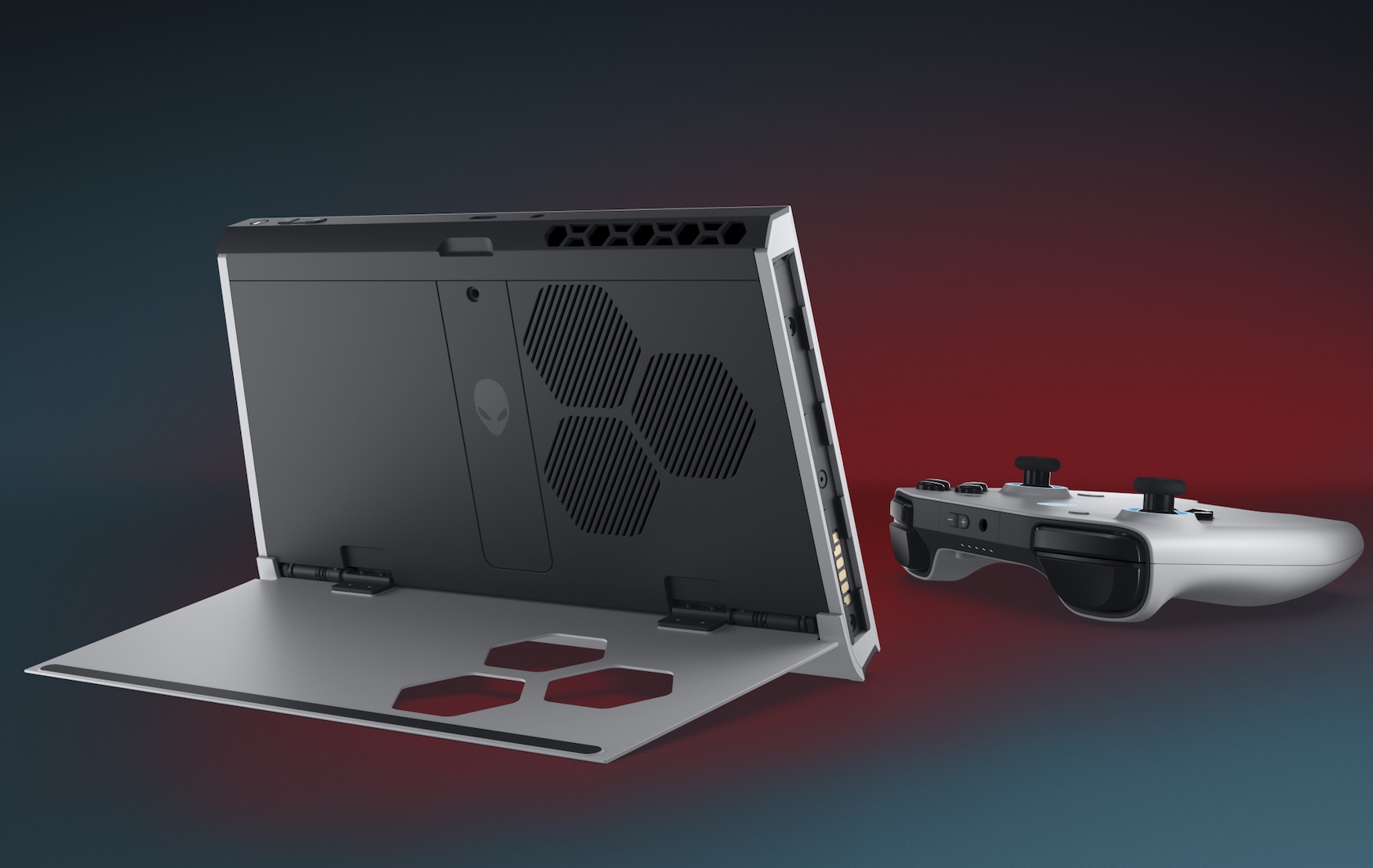 More about the Concept UFO, Dell didn't confess its processor. Meanwhile, it showed a demo running the F1 racing with more than 30fps but not anywhere near 60fps. Again, with a bulky design and an 8-inch screen, it's difficult to hold it more than 30 minutes in hands with comfort.
As for the controllers in it, they are placed clumsily. Well, if you are used to with Xbox One X and PlayStation 4's gamepads, you'd feel that difficulty. It actually feels as if you are pressing straight down into the controller making it difficult to press down in a rapid motion.
Meanwhile, it worked pretty well when docked to a TV, seemed closer to a 60fps and a fluid performance as compared to the portable mode.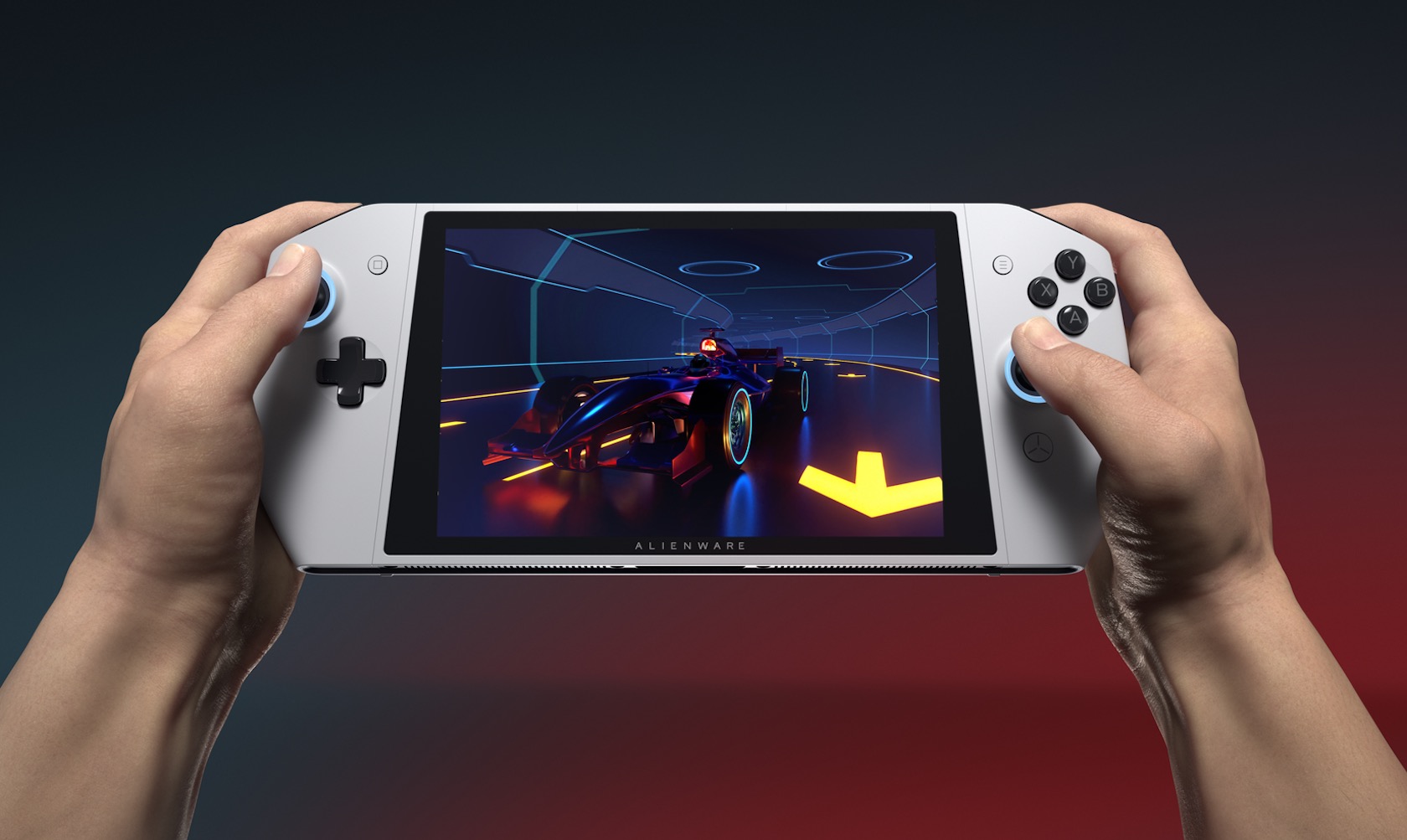 The graphics, however, were not very detailed. Seems Dell lowered its fidelity setting for the demo.
Again, if it's a company like Dell, there's always a better chance of seeing something functional and portable, pocketable to be precise, when it comes to portable gaming PCs. And the Concept UFO does look like a good start to something exciting. For now, let's hope to see a polished final version in a price tag within the reach of console gamers.