Vianet has launched the E-learning internet plus TV pack and the Work From Home internet and TV pack offering double the actual internet speed for needy ones including students, teachers, and working personnel amidst ongoing pandemic.
Vianet mentions a surge in the use of online platforms and video conferencing tools besides regular bandwidth consumption during the ongoing pandemic that requires high internet speeds than usual for smooth operation. Hence, it has doubled the 25Mbps speed up to 50Mbps and 40Mbps under the E-learning Internet & TV pack and Work From Home and TV pack respectively.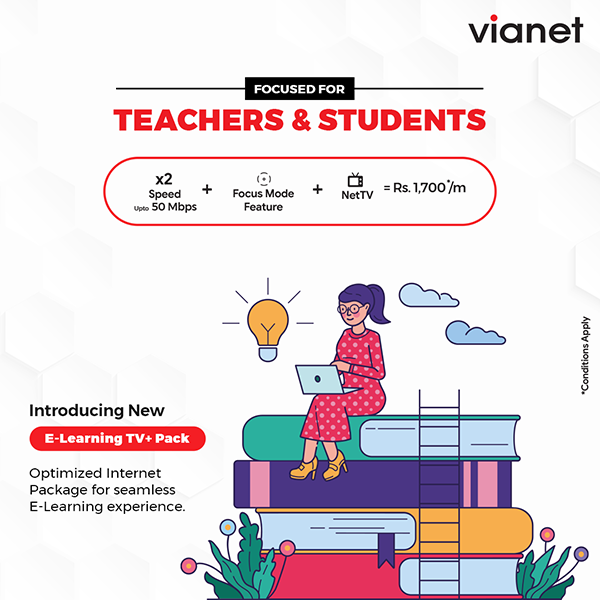 However, there's a catch. The Vianet E-learning pack is effective from 6:00 AM to 4:00 PM, while the Work From Home pack is effective between 9:00 AM to 6:00 PM.
The company does believe the new packages to greatly help both students and working personnel.
Both packages come bundled up with value-added services including the 'Focus Mode' feature and NET TV service. Powered by Viasecure, the 'Focus Mode' basically provides an option to disable so-called distracting internet content — YouTube, Facebook, Games, etc. at a click. Similarly, the NET TV offer includes 250+ channels with features such as Pause and Play, Catchup TV, Movie on Demand, and Mobile App.
Both the Vianet E-learning and Work From Home packages are available for Rs. 1700 per month for a limited time only.