Smartphones these days are all about ultimate specs and raw power. And with people always behind latest and greatest what we tend to forget is some moral topics like e-waste, material sources, and working conditions for people assembling the devices.
Fairphone, though, has sorted itself as an ethical smartphone brand announcing its new Fairphone 3+. While it's pretty much same as its predecessor, it gets a major upgrade in terms of the camera with a 48MP primary camera and 16MP selfie shooter.
For those still using the Fairphone 3, which was launched a year ago — you can upgrade your phone's camera to the new 48MP camera and sensor. The company is also staying true to its policy to decrease e-waste by allowing you to replace other important parts like the display and battery which should help you keep pace with the upgrade cycle.
Unlike previous Fairphones, this year the phone doesn't keep a transparent back, though it does get the "modular design" allowing pretty neat and hassle-free repairs. For that you will get a small screwdriver inside the box which is more than enough for you to swap out the most parts you need. Fairphone says that Fairphone 3+ is made out of 40% recycled plastics and ethically sourced materials.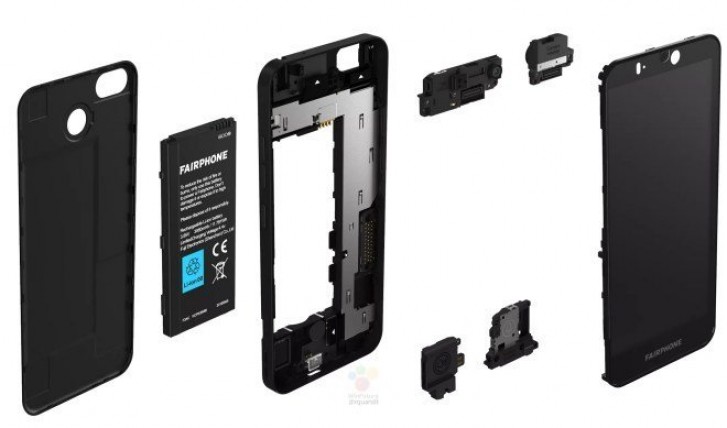 As we get inside the phone, it's when we notice that the phone is pretty basic, to say the least. It's a midrange phone with Snapdragon 632 chipset coupled up with 4GB of RAM and 64GB of onboard storage. The front has a 5.7-inch FHD+ LCD panel with an 18:9 aspect ratio and Gorilla Glass 5 layer. The phone runs on Android 10 and has a 3,000mAh battery with QuickCharge support. The phone also has dual-SIM slot, a fingerprint scanner at the back, a 3.5mm headphone jack, and even NFC.
For pricing, the Fairphone 3+ carries a price tag of €469 with pre-booking already available from the company's website. Sales are expected to begin from September 14 across Europe.