Infinix has recently been gaining recognition in certain parts of the globe, particularly the Middle East, Africa, and Asia. Known for the smartphones in the entry to the mid-level category, the company is betting high with its new concept phone.
The Infinix Concept Phone 2021 comes with some unique features that include its color-changing back. It implements the fusion of electrochromic and electroluminescence films to produce a dual color-changing effect on the rear panel.
This is implemented in such a way that the color changes during incoming calls, charging, etc. For instance, the back goes from Silver Gray to Light Blue when there is an incoming call.
Another distinguishing feature has to be the 160W charging, which is called Ultra Flash Charge. This is said to charge a 4,000mAh battery from 0 to 100% in 10 minutes. On the other hand, the charger is also said to be optimized to be capable of charging a laptop.
Infinix also mentions more than 60 measures to maintain safe charging while the charging temperature remains below 40 degrees Celsius. Moreover, the efficiency of charging conversion numbers to 98.6%. Well, there is 50W wireless charging support as well.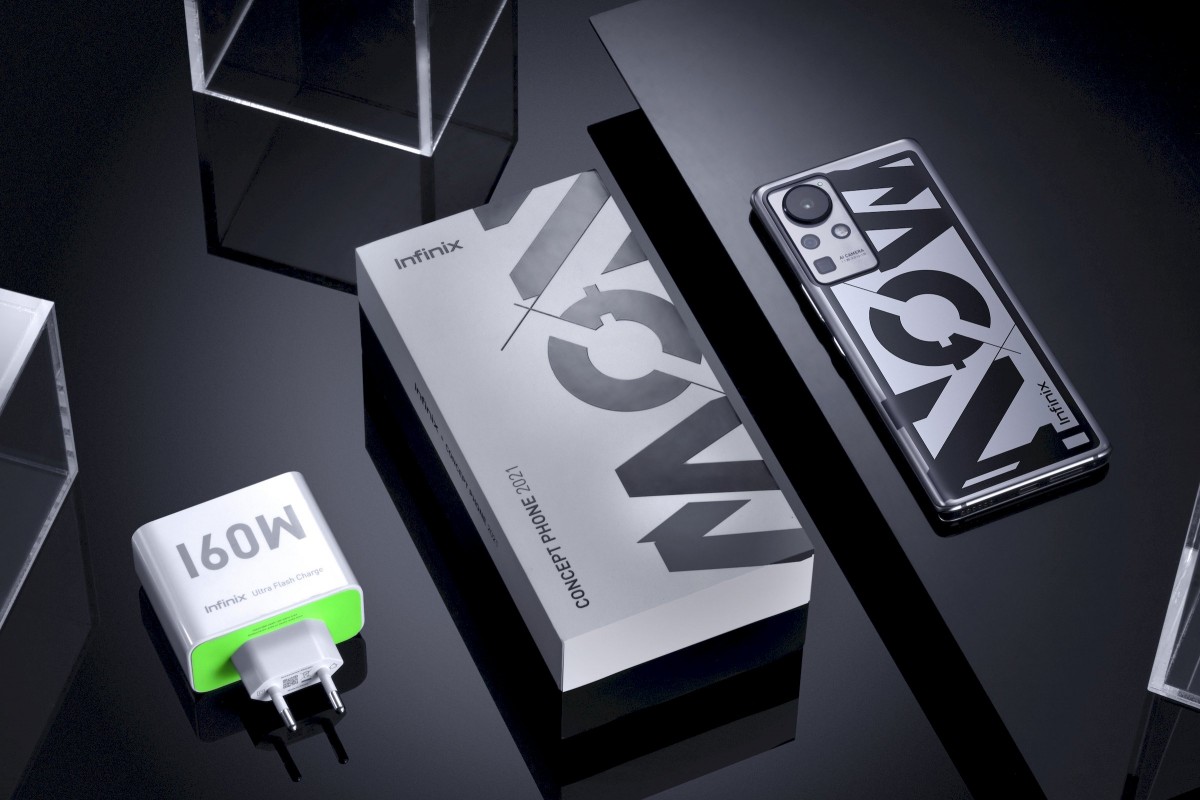 Prior to this, we have heard the likes of Xiaomi and Oppo talk about batteries in their smartphones degrading to ~80% after 800 charging cycles over 200W and 125W charging respectively. Since it's yet to know if the degradation is caused by higher charging speeds, it's difficult to speculate anything on the topic for the new Infinix Concept Phone too.
On the downside, the Infinix Concept Phone 2021 has a MediaTek Helio G95 processor that is comparable with Qualcomm Snapdragon 720G chipset. This is coupled with 8GB RAM and 128GB onboard storage. So, don't expect a flagship-grade performance here.
It carries a triple camera array at the rear side including a 64MP primary sensor, an 8MP periscope lens with 5x optical zoom, and an 8MP 120-degree ultrawide unit whilst a single 32MP shooter within a single punch hole at the front for selfies.
Other features include a 6.67-inch OLED curved display with 88-degree waterfall edges and XOS built on top of Android 11.
Earlier, OnePlus had revealed its Concept One phone at CES 2020 leveraging electrochromic glass; but we are yet to witness a OnePlus device implementing the tech. Now, things could head a similar way. However, Infinix actually pledges to implement such tech in its smartphones in the day to come.