The MediaTek Helio lineup gets two new additions, the Helio G96 and Helio G88. But don't confuse the two as direct successors to the previous Helio G95 and Helio G85 chips.
The MediaTek Helio G96 supports 120Hz screens, both LCD and OLED with up to 1080p+ resolution. It also supports 108MP camera sensors, even though the video recording capability is constrained to 4K resolution at 30fps.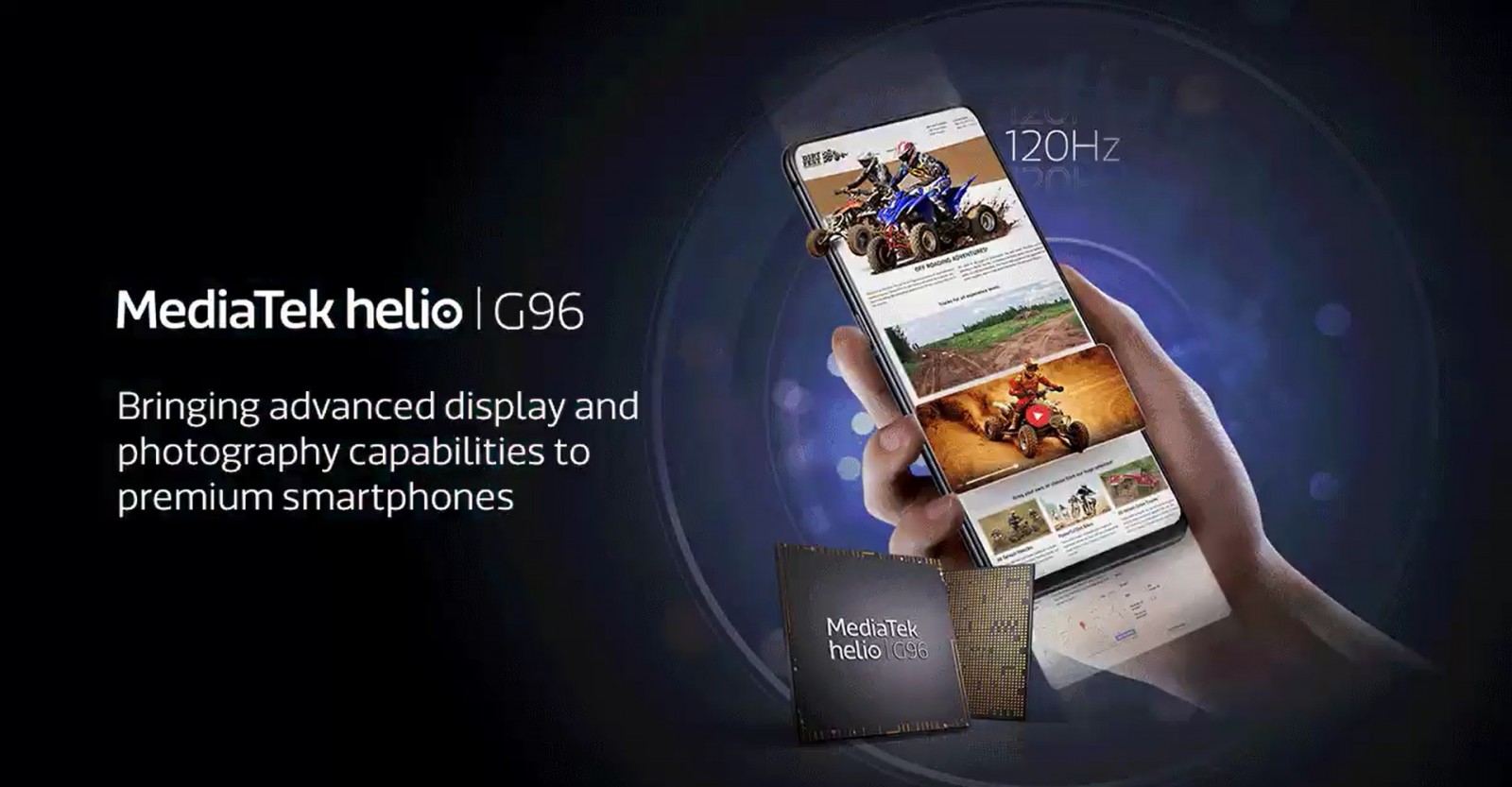 The Helio G96 comes with a couple of Cortex-A76 cores with 2.05GHz clock speed and six A55 cores. On the downside, a Mali-G57 MC2 GPU has been used.
Additionally, it supports faster LTE, Cat 13 downlink to be accurate along with UFS 2.2 storage and Bluetooth 5.2.
As for the MediaTek Helio G88, it's a lot similar to the predecessor with a couple of Cortex-A75 cores clocked at 2.0GHz along with six A55 cores. It also uses the Mali-G52 MC2 GPU running at 1GHz frequency. The support for storage, RAM, and LTE modem are identical too.
Now, talking about the differences the Helio G88 supports up to 90Hz panels with up to 1080p+ resolution and a 64MP camera sensor.
Both the Helio G96 and Helio G88 feature the latest camera processing techniques. This includes G96 getting 3DNR and MRNR noise reduction hardware. Both chipsets support dual-SIM operation with VoLTE and Hyperengine 2.0 Lite.