Xiaomi became the second-largest manufacturer in terms of shipment globally in Q2 2021 leaving Apple behind. Based on a worldwide preliminary smartphone shipments report published by Canalys for the second quarter of the year, Xiaomi reported a 17% global market share whilst a +83% growth rate. It was only behind Samsung with a 19% share and a +15% growth rate.
The report also shows a growth of worldwide smartphone shipments by 12% in a single quarter amidst COVID recovery.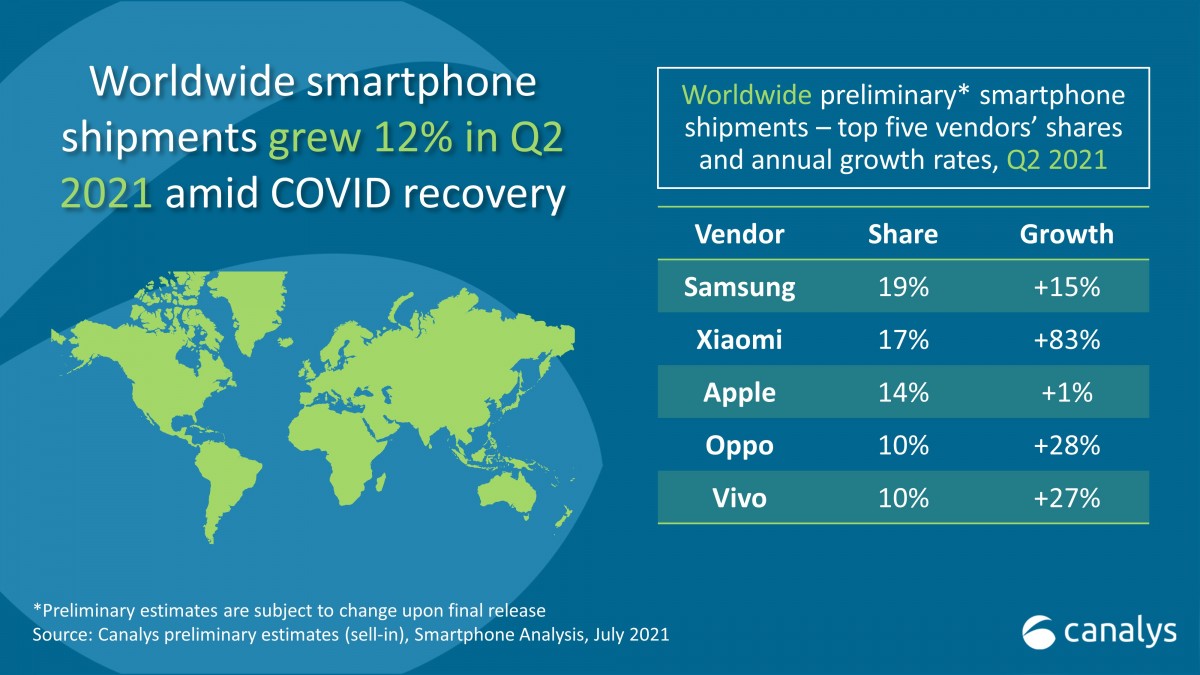 Coming back to Xiaomi, its shipments saw a massive surge of more than 300% in Latin America, 150% in Africa, and 50% in Western Europe. Although the average sales price per unit is still less than that of Apple and Samsung — 75% less than the former and 40% less than than the latter. This is where Xiaomi will surely expect to improve.
Canalys also suggests that the company needs to focus on smartphones in the premium category that includes the likes of Mi 11 Ultra. Actually, it will be a challenging task given that fellow Chinese smartphone makers such as Vivo and Oppo have a competitive edge since they spend plenty on conventional marketing too.
Otherwise, Xiaomi does look ready to take over Samsung to become the No. 1 smartphone vendor in the world in no time. Just look at the top 5, Xiaomi has an unbeatable growth rate of 83% and 17% share, which is just 2% less than the No. 1 in the list right now.