Following the appointment of a new Managing Director, Aanchal Kunwar, Daraz Nepal quickly underwent a massive design overhaul courtesy of Design Studio, which is a London-based branding and digital creative agency known for its work in Alipay, British Airways, Deliveroo, and Airbnb. The redesign is said to help Daraz to put forth its big ideas to life.
Once begun as a small fashion retailer, Daraz has successfully placed itself as a leading e-commerce platform in South Asia with a monthly active user base of above 15 million. Now, the platform has consolidated seller marketplace and large-scale brands under one umbrella to open up a high volume of content to its consumers.
Coming back to the revamp, it's believed to aid Daraz to bring its new purpose to its audience including a new brand platform, identity, and strategy. As mentioned earlier, Design Studio has already catered to big brands like OLX, Panasonic, Tencent Games, Airbnb. This gives it an edge in terms of visualizing brand architecture.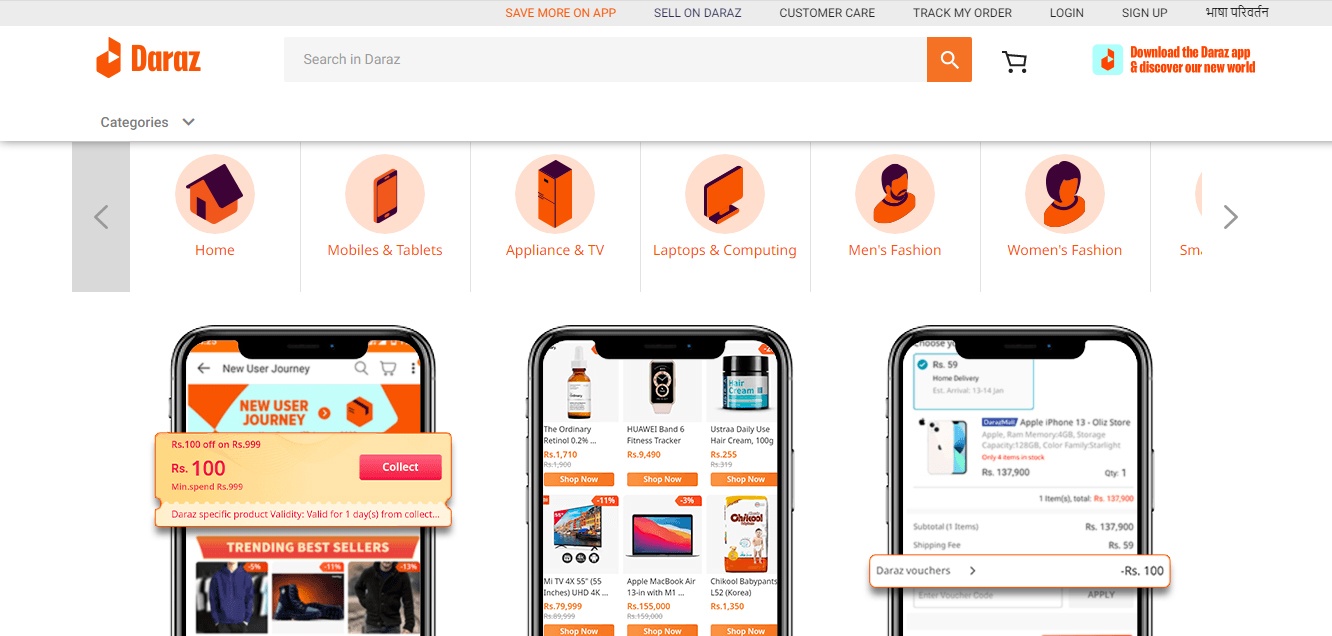 The new transformation attempts at a more contemporary, young, and dynamic look. It's aimed towards changing the perception of the brand, essentially not just as an online marketplace to a platform with a complete, three-dimensional customer, and seller experience.
Design Studio also aided Daraz's mission to uplift communities through the power of e-commerce. It reportedly undertook thorough user research to understand the customer and seller needs whilst pushing forward a brand identity that resonates with their expectations.
As businesses evolve over the years, their messages to the audience are seen to differ accordingly. Daraz looks at it as an opportunity hence attempts to shift its aesthetics to embody its dynamic core values and goals. The idea is to introduce a relatable brand identity that better resonates with the customers to promote loyalty. Surely, effective design principles are known to aid businesses to build an emotional relationship with their customers.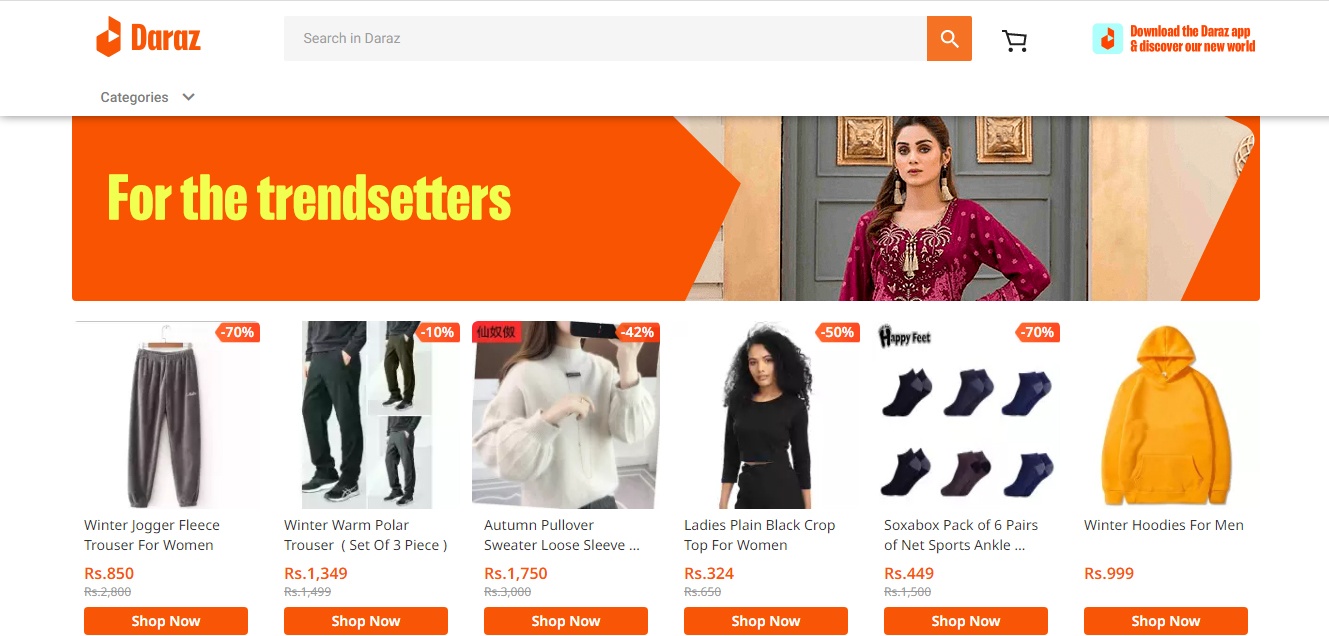 In the meantime, brands are seen to leverage a modified set of shapes and colors to take a turn in creative directions, essentially during rebranding. As the company's core values and goals change, its design teams embody the same through creativity.
Daraz looks forward to enabling digitization consistently while aiding SMEs as well as content creators establish themselves, not to mention encouraging financial inclusion.