Huawei hosted 2nd iteration of the opening ceremony for Seeds for the Future, its global flagship CSR program for undergraduate level students from all ICT-related disciplines in Kathmandu valley. Started in 2008 in Thailand for the first time, Seeds for the Future has already enrolled over 12,000 students from over 130 countries and regions till date.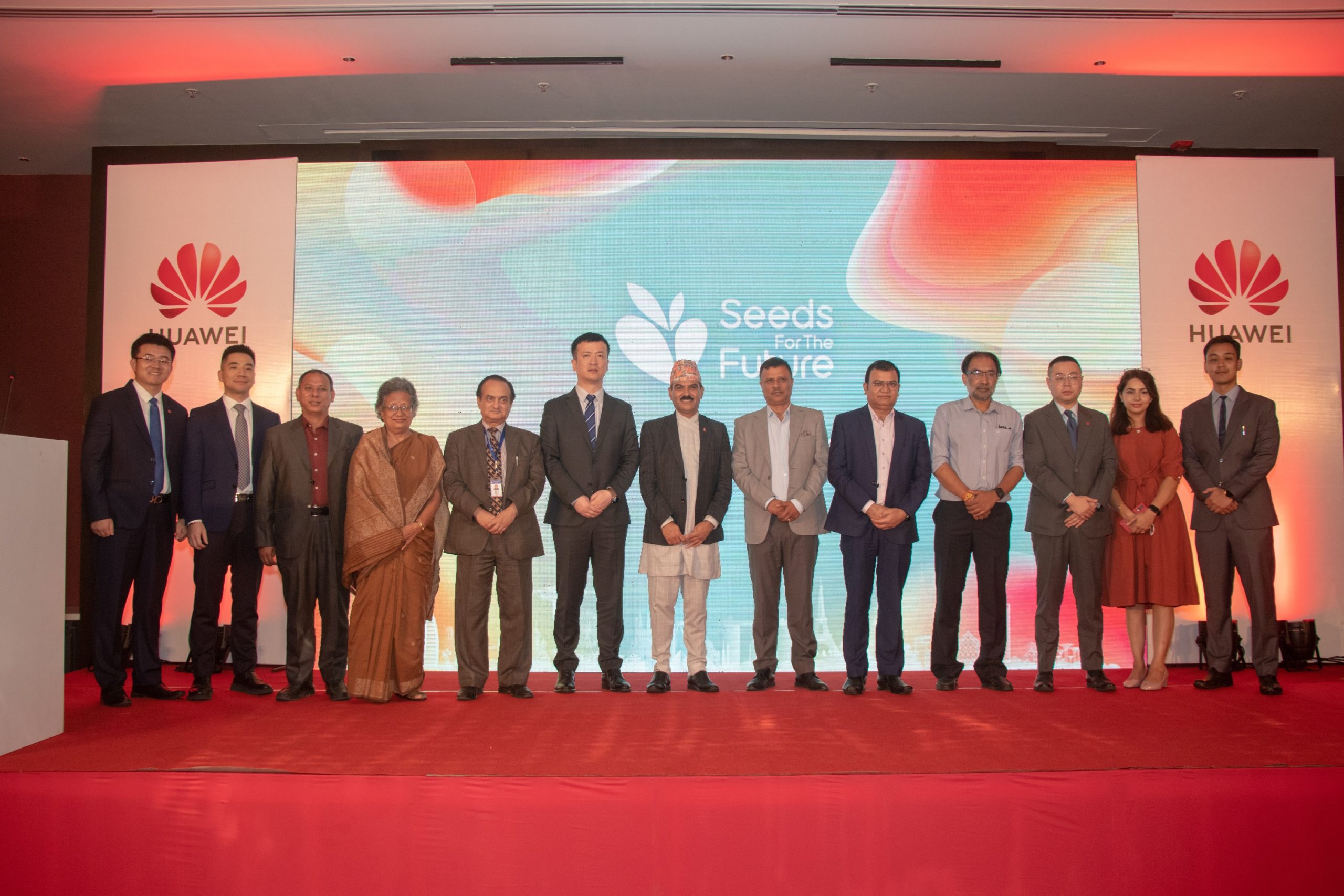 This year, the company reported 256 applications from all over Nepal. And 7 students got selected on the basis of their GPA, motivation letter, and a selection interview conducted by Prof. Dr. Shashidhar Ram Joshi, Prof. Timila Yami Thapa, Prof. Dr. Subarna Shakya, and Prof. Dr. Manish Pokharel.
Here are the names of 7 students including the University, course, and year of study of each.
| | | |
| --- | --- | --- |
| Nirman Khadka | Kathmandu University | B. Tech in AI, 1st year |
| Banshaj Paudel | Madan Bhandari Memorial College | BCA, 1st year |
| Jatin Bhusal | Khwopa Engineering College | Bachelor's in Computer Engineering, 4th year |
| Reeya Baidya | Institute of Engineering, Pulchowk Campus | Bachelor's in Computer Engineering, 3rd year |
| Nadika Poudel | Institute of Engineering, Pulchowk Campus | Bachelor's in Computer Engineering, 3rd year |
| Pragya Malik | Kathmandu University | Bachelor's in Electrical and Electronics Engineering, 4th year |
| Aju Tamang | Amrit Science Campus | BSc. CSIT, 2nd year |
With selections made last month, students have already been receiving insights into the ICT industry in Nepal through various engagements. This includes classes on the data center business in Nepal, FTTH internet working mechanism at DishHome offices, Chinese calligraphy and paper cutting at China Culture Center, Kathmandu. Also, they were engaged in "The Next 50" campaign by UNESCO.
Besides, the students will get to participate in the first-ever regional onsite program that is going to be held in Bangkok from 19 August to 27 August 2022. Students will learn about 5G, AI, Cloud Computing, the Metaverse, and other emerging technologies while seeing hands-on applications of 5G and engaging in cross-cultural learning with students from 14 countries. Moreover, students will participate in the "Tech4Good" competition where they will have to come up with an original idea to combat real-world environmental or social problems. The winning team from the Tech4Good program will get to join the Tech4Good accelerator camp being held in Singapore from 29 August to 2 September. Upon their return, students will visit the Huawei base station at Muktinath in late September.
During the event, Mr. Jason Li, Member of the Board, Huawei Nepal stated that the company is dedicated to continue providing such platforms to deserving students. Similarly, Dr. Baikuntha Aryal, Secretary at the Ministry of Communications and Information Technology, Mr. Purushottam Khanal, Chairman at the Nepal Telecommunications Authority, along with the selection committee members, all thanked Huawei for coming up with such a program in Nepal while extending their best wishes to all 7 students for the Tech4Good competition.