Running a business can be quite hectic, especially if you use trucks as your primary means of transport to deliver goods. Therefore, if you want to run your company smoothly without worrying about the condition of the truck or driver's condition, invest in an excellent commercial dash cam. 
A commercial dashcam is a tiny video camera placed on a car's windscreen to record traffic and the view of the road in real time.  
Thus, you can monitor the driver's behavior when they are doing deliveries and know where your truck is, as most commercial dash cams have GPS tracking capabilities.  
Continue reading this article to discover why you should invest in a commercial dashcam and how to choose the right one depending on your business needs. 
 

Why Invest in Commercial Dash Cams 
 
Investing in dash cams is your best decision, especially if you have commercial vehicles.  
The first reason you should consider getting a dashcam is that it will make the compensation process easier in the event of an accident. After all, the video will act as evidence.  
In addition to that, commercial dash cams are particularly advantageous by helping facilitate driver safety among fleet workers. This is because drivers are more likely to drive safely when they know they are being watched.  
Therefore, if the driver drives safely, your goods or products will likely be safe, which is good for business. 
Another reason to invest in commercial dash cams is because of vehicle maintenance. You can always check if your vehicle needs maintenance through the commercial dash cams. This helps in saving time and allows businesses to continue running without worrying if the truck has any mechanical problems. 
Lastly, you should invest in a dash cam to enhance fuel efficiency, as you can use dash cams to improve fuel consumption and performance. 
Things to Look Out for When Buying Dash Cams 

After deciding to invest in a dash cam, there are several things you ought to look out for if you want a high-quality and effective dash cam.  
Below are some factors that you should contemplate before getting your first commercial dash cam; 
Quality and Cost 
 
Consider investing in a high-quality dashcam when purchasing a commercial model, even if it can be slightly more expensive. This is due to the reliability of high-quality dashcams over low-quality ones.  

Commercial dash cams of high quality can last a very long period before needing to be replaced. As a result, they give you value for your money. These dashcams also produce crisp video, which is helpful in presenting accident evidence.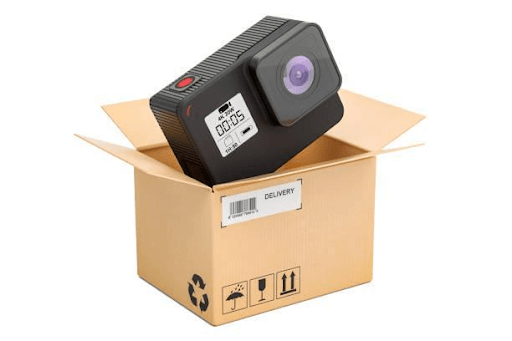 Reliable Fleet Management Software 
 
It is essential to choose a business dashcam with dependable fleet management software if you want one that will assist you in managing your fleet. Such software makes life simpler, especially if you oversee a fleet of trucks. 
In order to manage the videos and make managing the trucks simple, good fleet management software should have a centralized administration system. Additionally, effective management software should permit remote access to the recordings so you can monitor the location of your trucks from any location. 
Last but not least, excellent fleet management software ought to have an analysis tool that examines the information gathered by the dashcam and offers insightful information. You don't have to hire somebody, which saves you time and money.  
Check Out The Reviews and Ratings 
 
Another factor you should check before purchasing a commercial dashcam is its review and ratings from people who have previously used that specific dashcam.  
This will help you know various things, such as the quality and capacity of the dashcam and whether it is long-lasting or spoils easily. 
In addition, reviews and ratings also give you an idea of the functionality and features of the dashcam. Having a clue about these things will help you decide whether that specific dashcam will help meet the needs of your business.  
In the end, you will know the customer care experience by checking reviews and ratings. A good customer care experience review means the manufacturer is ready to offer assistance wherever needed.  



Storage Capacity 
 
The next thing you should consider is the storage capacity of the dashcam.  
Commercial dashcams with a high storage capacity are likely to record lengthy videos, while low storage capacity dashcams are limited in this area. 
Also, low-storage dashcams may overwrite older videos to make room for new ones, which can be quite hazardous if you want to retrieve older files. Besides, dashcams with high storage allow you not to have to overwrite or delete videos every time.  
Finally, you must purchase a dashcam with high storage that will help you record videos when travelling long distances. 



Additional Features 
 
Some additional features that an excellent commercial dashcam should have include; Wi-Fi connectivity, GPS tracking capabilities, night vision, parking mode, and a G-sensor. All these additional features will help care for your business needs as they only make work easier. 
Wrapping Up 
 
Deciding on a suitable commercial dashcam for your business needs takes work, as there are many commercial dashcam manufacturers. Therefore, it is essential that you evaluate factors such as the video quality of the dashcam and the storage capacity. 
An excellent commercial dashcam should also have reliable fleet management software and additional features such as GPS tracking capabilities. Nevertheless, buying a high-quality dash cam might cost more, but it is worth it in the long run.