If you're looking for a way to transport expensive or valuable items safely and securely, then look no further. In today's world of increasing criminal activity, it is important to safeguard our possessions whenever we transport them from one place to another. Fortunately, there are tried-and-true methods of securely shipping goods by both land and air that can help ensure your valuables arrive intact and undamaged at their destination. In this blog post, we will explore some tips for safely transporting valuable items so they can travel worry-free!
Hire a transport company
When shipping valuable items, it's best to use the services of a reputable and reliable transport company. The transport companies in Brisbane, or anywhere else, specialize in safely transporting items by land or air and have the expertise needed to ensure your goods arrive at their destination without damage. They also offer door-to-door service, which eliminates the need for you to handle any of the logistical elements associated with shipping. When choosing a transport company, look for one that has a good track record and offers competitive rates. It should also provide insurance coverage on all shipments to ensure that any potential loss or damage is covered.
Invest in the right packing materials for your items
When moving or shipping your prized possessions, making sure they arrive at their destination in pristine condition is crucial. That's why investing in the right packing materials is so important. If you have fragile items that need extra care, consider using bubble wrap and foam. Bubble wrap is great for providing cushioning and protection against impacts, while foam can be cut to size to fit snugly around your items. These materials can help prevent any damage that could occur during transit. By taking the time to properly pack your delicate items, you'll have peace of mind knowing they're well-protected and you can focus on other aspects of your move or shipment.
Choose the right type of vehicle for transport 
When it comes to choosing the right type of vehicle for transport, there are several options to consider. However, if you need to transport a large number of items, it may be necessary to rent a truck or van. These vehicles can provide ample space for your belongings and allow for convenient loading and unloading. Additionally, renting may be a more cost-effective option than purchasing a large vehicle for a one-time move or delivery. With careful consideration and planning, you can select the appropriate vehicle to ensure a smooth and successful transport. So, before you hit the road, make sure to choose the right type of vehicle for your needs.
Store valuable items in a secure container during transport
Transporting valuable items can be a nerve-wracking experience, especially if you're worried about their safety. Fortunately, there's an easy solution: use a lockable container. Whether it's a small lockable box or a larger case, having a secure container to store your valuable items can give you peace of mind during transport. Not only does it keep your items safe from theft, but it also protects them from damage during transit. So, before you embark on your next journey, consider investing in a lockable container. Your valuable items deserve the best protection possible.
Take precautions when loading and unloading valuable items
Moving items can be a stressful and strenuous process, especially when it comes to loading and unloading valuable items. It's important to take proper precautions and avoid damaging your items during transport. If you have fragile items, it is best to use two people for loading and unloading so that they can support each other and keep the item stable throughout the process. Additionally, consider using straps or other forms of securement to prevent your goods from shifting around in transit. Following these simple steps can help save you time and money in the long run. It is also a good idea to double-check that all of your items are loaded securely before starting the journey.
Label all boxes clearly so that everything is easy to locate 
Labeling your boxes clearly can make the process so much smoother. Imagine trying to locate your coffee maker in the midst of several identical boxes, all stacked on top of each other. By indicating the contents and destination on each box, you'll be able to find everything you need with ease. Not only will this make your life easier, but it will also help any transport companies you've hired to do their job more efficiently. Take the time to label your boxes clearly so that your items can travel without any unnecessary confusion or delays. 
Consider purchasing insurance for more expensive items 
If you're worried about transporting expensive items, investing in insurance can provide an extra layer of protection. There are various types of transport insurance available, so make sure to do your research and consider purchasing the coverage that best suits your needs. By having insurance for your valuable items, any potential losses or damages will be covered if something goes wrong during the transport process. This way, you can rest assured knowing that your possessions will be taken care of should the unexpected occur. When it comes to shipping valuable items, insurance is an important precaution to take.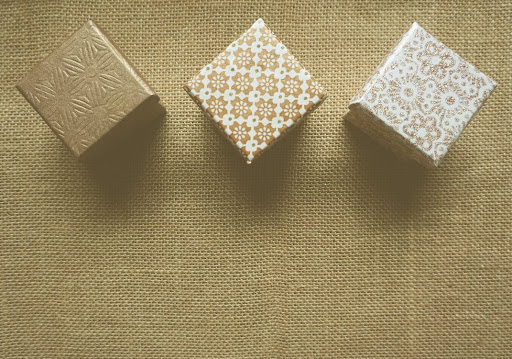 Taking the right precautions and investing in the proper materials can make all the difference in ensuring that your items are packed, transported, and arranged efficiently and safely. Choosing the right type of vehicle for transporting your items is also important, depending on the weight and size of your belongings. Consider lockable containers for valuable things, to ensure their security during transport. Be careful when you lift heavy boxes or furniture, use your legs to keep from strain on your back. Lastly, label every box clearly so that it is easy to locate at any point during transit. Furthermore, purchasing insurance for more expensive items can provide an extra layer of safety if any damage were to occur while in transit. Ultimately, taking these extra steps associated with packing and transporting will be beneficial once you've arrived at your new destination. With these precautions in place, you can rest assured that your items are secure and ready for the journey.