Textreverse.com Review: Advantages and Practical Uses of the Website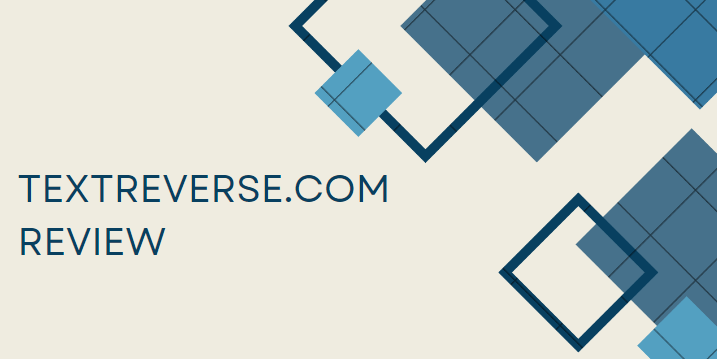 Textreverse.com is an online tool that allows users to generate backward text. In simple terms, it allows you to create a mirror version of the text that you can use anywhere you want to.
There are many situations in which Textreverse.com can help you. Besides, it also has some unique advantages like its free availability, user-friendliness, no limit, etc.
In today's article, we are going to review Textreverse.com, and see what advantages it provides. Along with this, we will also take a closer look at the practical uses of the website.
So, let's find out!
Advantages of Textreverse.com
Here are some unique and useful advantages Textreverse.com provides:
User-Friendly Interface
One common advantage Textreverse.com provides is, it has a very user-friendly interface. It can make it easier for anyone to navigate in the tool and use it effortlessly.
If you open this tool, you will see there is an input box provided on the front of the tool. Besides, users don't have to look for any specific feature because everything is in the front of eyes.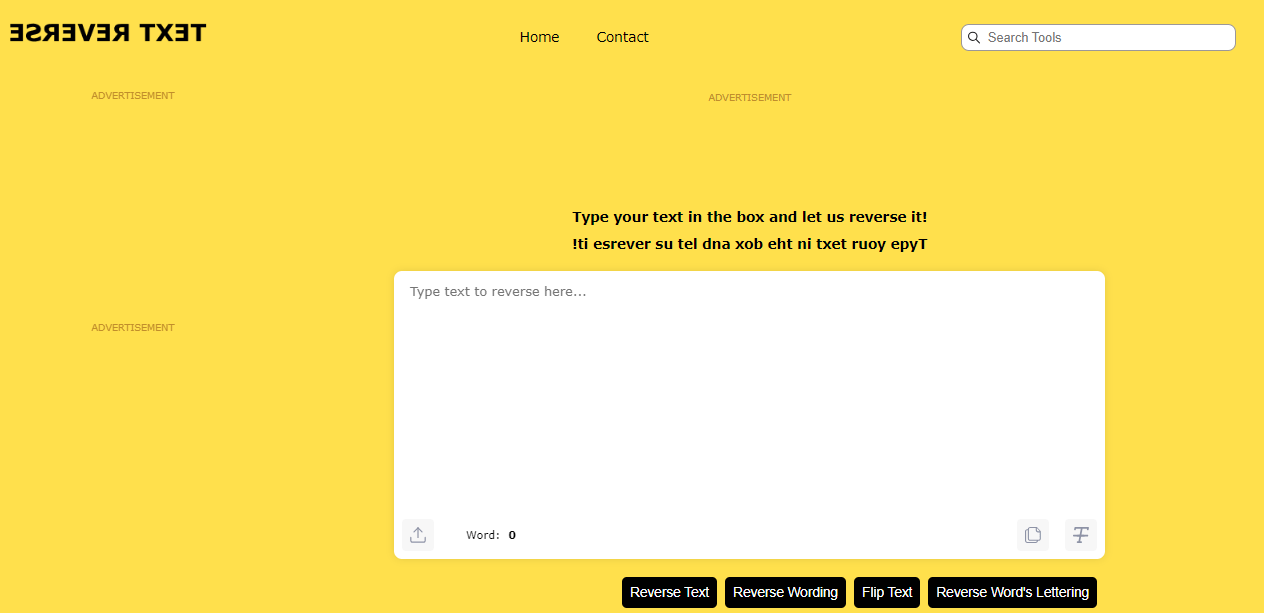 Apart from that, the UI design of this tool is very eye-catching because the color scheme used in this tool is very unique. With the combination of yellow, black, and white, it can please users' eyes and persuade them to stay for a while.
Accuracy in Text Reversal
Moving on, another advantage of this online tool is it provides very accurate output results. No matter what you type in the input box, Textreverse.com can create its reverse version, which you can use anywhere.
Along with its accuracy, this tool also provides four different options that can reverse the text in different formats. These options are named as, Reverse Text, Reverse Wording, Flip Text, and Reverse Word's Lettering. Each of these features can do its own changes and give you the output.
As an example, if you choose the Reverse Text option, it will change the direction of characters, not the words. But if you choose Reverse Wording, it will change the word's direction, not characters in it. Check the output below.
Access Textreverse.com: https://www.textreverse.com/
Reverse Text: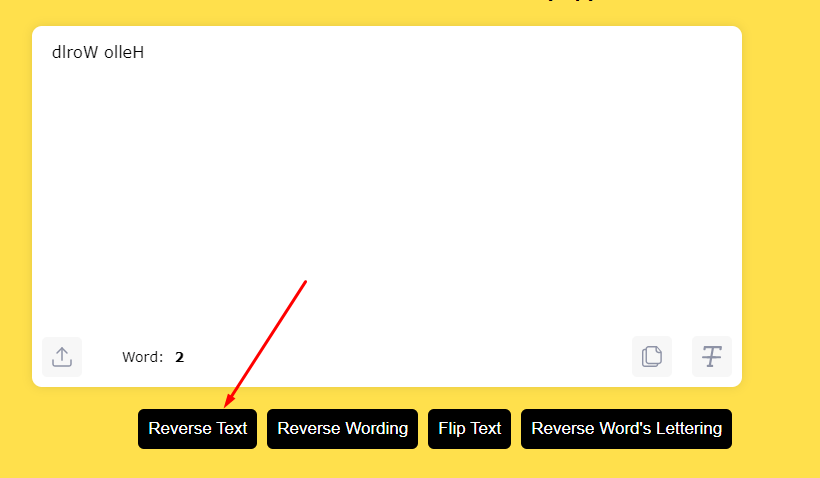 Reverse Wording: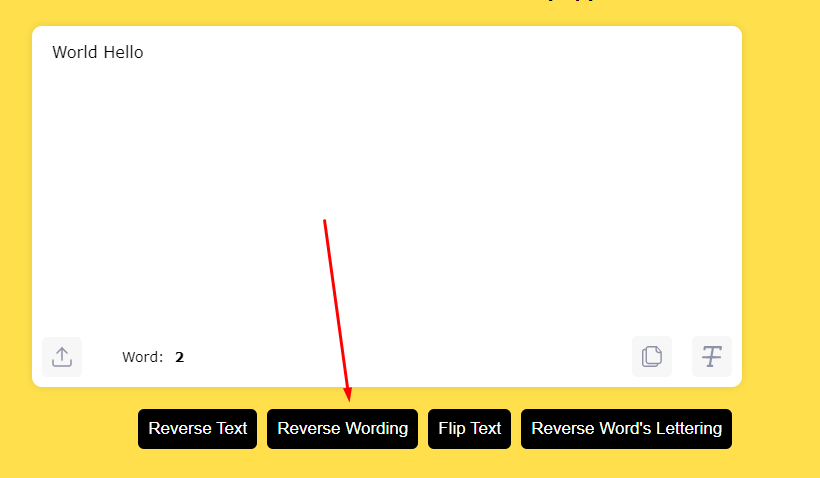 So, this is how these options work.
Diverse Tools
Textreverse.com is an online tool, but it also provides some other different tools that can help you in various ways. Along with its main tool, which is Text Reverse, it also provides some other tools, which are:
Invisible Character
Mirror Text Generator
Weird Text Generator
Character Counter
Cursive Text Generator
Fancy Text Generator
Strikethrough Text Generator
and many more.
The good thing about all these online tools is, they are available for free without any premium version. This means, you don't have to pay for any subscription in order to get access to any features.
No Usage Limitations
As we have already mentioned above that, Textreverse.com is a free online tool. Not only is it free, but also provides no limitations for users while using it. For instance, in some online tools, you may have noticed that they provide word limit, or provide restriction to any specific feature.
Such features can only be available after you upgrade the tool to its premium version.
However, you don't have to worry about this issue when using Textreverse.com, as it provides no limits on its usage. You can reverse even lengthy text and download it. Besides, you can also use its any other tool for free, and they also don't provide any limitations.
Availability of Importing the File
Apart from its other features, one of the best advantages of using Textreverse.com is, you can also import the text file in the tool and reverse it. Textreverse.com provides this feature for free, where you just have to click on the specific option (the one shown below), and it will open your device storage. Just select the file and click "Enter."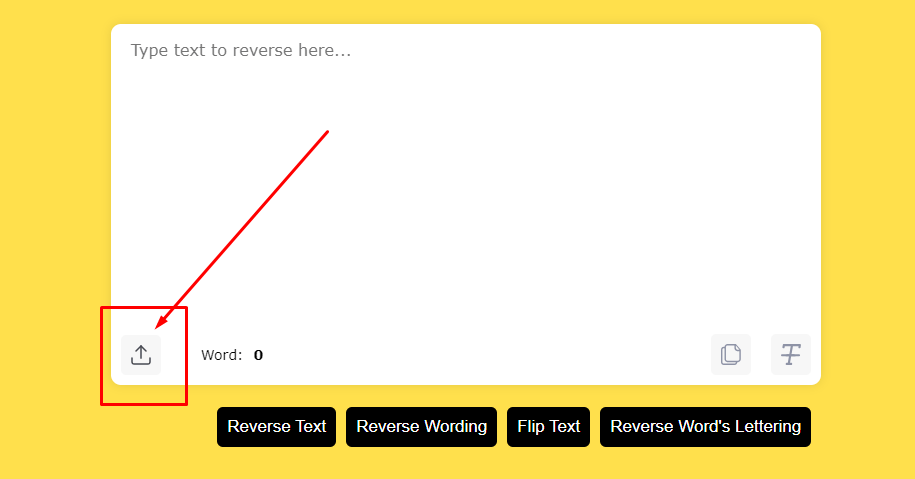 Not only that, but it also provides an option to copy the output text to the clipboard and paste it wherever you want to. This feature is very helpful and saves you time instead of copying the text manually.
Practical Uses of Textreverse.com
Moving on, let's talk about where you can use this online tool in your life.
Give Writing a Unique Look
Using reverse text can make a big difference in writing as compared to using the simple one. It can give writing a unique look so that whenever someone reads it, they get curious to know how you have done that.
Besides, many popular brands also use this technique in order to increase their sales and popularity. For instance, a most common brand, CK (Calvin Klein), is also printing text with its logo in the reverse form. You can review it in the image below.
besides, by using Textreverse.com to create mirror text, you can also set yourself apart from others.
For Creating Intriguing Visuals
Another beneficial practical use of Textreverse.com is, you can create aesthetic visuals. Images play a vital role in any part of our life. As an example, if you are buying something, you check the product's images and then make a purchase. Besides, people are more likely to engage with visuals than simple text.
However, if you are a graphic designer, then you know that getting ideas for creating intriguing visuals is very difficult. Not only that, but you also have to do a lot of effort to find the right font for the image text.
So, in order to save time and effort, you can give a try to reverse text. For instance, if you are creating an image of a product, you can use reverse text at somewhere, like in its tagline, or the pricing. Furthermore, you can also use reverse text as a shadow for your normal text, which can make your image more appealing.
For Privacy or Security Purposes
Some people are very concerned about their privacy or security. They think a lot before sending something to another person. They worried that their data might not get stolen by hacker.
So, in this case, they can use Textreverse.com in order to bring more privacy to their conversation, etc. They can use reverse text to send message to their friend in a code language.
For instance, they can use reverse text to secure their sensitive data like passwords, bank details, personal data, etc., and add an extra layer of protection. This will help to ensure that even if someone gains access to the information, it will be difficult for them to decode its true meaning (only when they don't know about text reversing).
Conclusion
In conclusion, Textreverse.com is a very powerful online tool that allows users to flip the original text backward. It has very unique advantages for its users, like no usage limitations, free availability, and user-friendliness. All of these advantages make it a perfect tool for anyone who wants to reverse their text.
Besides, it also has some practical uses, like you can use it for privacy or security purposes, give writing a unique look, etc.