BMW announced its official entry in Nepal back in March 2020. After several teasers on the same, it finally came up with a virtual launch of the dealership in Nepal back on 7 December.
Christopher Wehner, Managing Director of BMW Asia expressed his excitement on the official launch of BMW Nepal and congratulated the team at Laxmi Premium Motors for their commitment and hard work in opening the BMW Nepal dealership in these challenging times.
Mr. Wehner mentioned the launch of dynamic and innovative BMW models in the luxury segment in Nepal that include the BMW 3, BMW 5, BMW 7, and BMW X series. The company could even introduce all-electric and plug-in hybrid vehicles as Nepal moves towards a more electrified future.
Similarly, the chairman of Laxmi Premium Motors, Mr. Ganesh Bd. Shrestha stated the commitment to deliver buying and after-sales experienced to the customers. He added that the sales and technical team will be working hard to assure customers of the complete BMW ownership experience.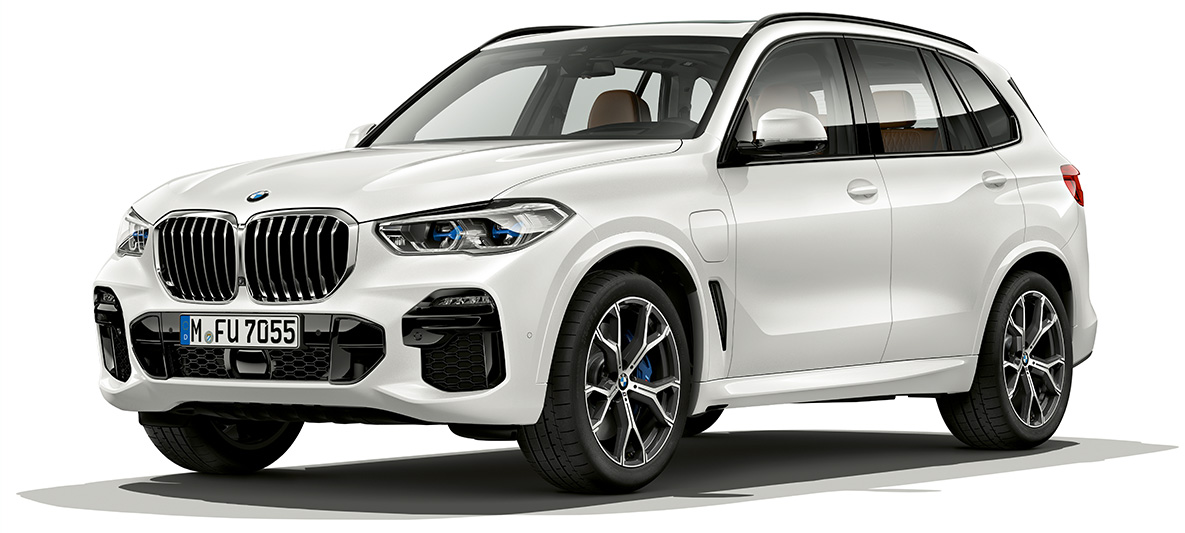 The virtual launch event didn't mention any models getting launched in Nepal as well as pricing albeit they are listed on the official BMW Nepal website.
Here we'll be giving you quick specs sheets followed by the BMW car price in Nepal. The price ranges from NPR 1.89 to 4.99 crores with applied terms and conditions.
BMW 3 Series Sedan Specs
Unladen weight EU in kg: 1.545
Max. permissible weight in kg: 2,060
Permitted load in kg: 580
Permitted axle load front/rear in kg: 985/1,160
Luggage capacity min. (seats up or roof down) in l: 480
Cylinders/valves: 4/4
Capacity in ccm: 1,998
Engine power in kW (PS) at 1/min: 190 (258)/5,000-6,500
Engine torque (Nm) at 1/min: 400/1,550-4,400
Top speed in km/h: 250
Acceleration 0–100 km/h in s: 5.8
Fuel Consumption: Urban in l/100 km — 7.9; Extra-urban in l/100 km — 5.6; Combined in l/100 km — 6.4; CO2 emissions in g/km (combined) — 147
BMW 5 Series Sedan Specs
Unladen weight EU in kg: 1,845
Max. permissible weight in kg: 2,420
Permitted load in kg: 650
Permitted axle load front/rear in kg: 1,120/1,405
Luggage capacity min. (seats up or roof down) in l: 410
Cylinders/valves: 4/4
Capacity in ccm: 1,998
Engine power in kW (HP) at 1/min: 135 (184)/5,000-6,500
Engine torque (Nm) at 1/min: 290/1,350-4,250
Performance: Top speed in km/h — 235; Acceleration 0–100 km/h in s — 6.1; Electrical engine top speed in km/h — 140
Fuel Consumption: Combined in l/100 km — 2.0; CO2 combined emissions in g/km — 46; Electricity consumption, combined in kWh/100km — 15.6; Tank capacity, approx. in l — 46
Range and Charging: Electric range in km — 57; Growth capacity of lithium-ion battery in kWh — 12.0; Charging time 3,7 kW/16 A, BMW i Wallbox (100 %) h — 3.6
Electric engine: Electric engine power kW (HP) at 1/min — 83 (113)/3,170; Electric Engine torque (Nm) at 1/min — 250/0-3,170
Combined system power: Combined power kW (HP) — 185 (252); Combined torque Nm — 420
BMW 7 Series Sedan Specs
Unladen weight EU in kg: 2,160
Max. permissible weight in kg: 2.705
Permitted load in kg: 620
Permitted axle load front/rear in kg: 1,300/1,500
Luggage capacity min. (seats up or roof down) in l: 420
Cylinders/valves: 6/4
Capacity in ccm: 2,998
Engine power in kW (HP) at 1/min: 210 (286)/5,000-6,500
Engine torque (Nm) at 1/min: 450/1,500-3,500
Performance: Top speed in km/h —  250; Acceleration 0–100 km/h in s — 5.1; Electrical engine top speed in km/h — 140
Fuel Consumption: Combined in l/100 km — 2.8; CO2 combined emissions in g/km — 65; Electricity consumption, combined in kWh/100km — 19.5; Tank capacity, approx. in l — 46
Range and Charging: Electric range in km (NEDC) — 46; Growth capacity of lithium-ion battery in kWh — 12; Charging time 3,7 kW/16 A, BMW i Wallbox (80 %) h — 2.9; Charging time 3,7 kW/16 A, BMW i Wallbox (100 %) h — 3.6
Electric engine: Electric engine power kW (HP) at 1/min — 83 (113)/3,170; Electric Engine torque (Nm) at 1/min — 265/0-3,170
Combined system power: Combined power kW (HP) — 290{394}; Combined torque Nm — 600
BMW X1 sDrive 18i Specs
Unladen weight EU in kg: 1,400 [1,430]
Max. permissible weight in kg: 2,000 [2,025]
Permitted load in kg: 600 [595]
Permitted axle load front/rear in kg: 990/1,035 [1,020/1,035]
Luggage capacity min. (seats up or roof down) in l: 505 [505]
Luggage capacity max. (seats down or roof up) in l: 1,550 [1,550]
Cylinders/valves: 3/4
Capacity in ccm: 1,499
Engine power in kW (PS) at 1/min: 103 (140)/4,600-6,500
Engine torque (Nm) at 1/min: 220/1,480-4,200
Performance: Top speed in km/h — 205 [203]; Acceleration 0–100 km/h in s — 9.7 [9.7]
Fuel Consumption: Urban in l/100 km — 7.6 [7.4]; Extra-urban in l/100 km — 5.5 [5.6]; Combined in l/100 km — 6.3 [6.3]; CO2 combined emissions in g/km — 144 [144]; Tank capacity, approx. in l — 51
BMW Cars Price in Nepal 2020
| | |
| --- | --- |
| BMW Car | Price in Nepal (NPR) |
| BMW X1 | 1,89,96,000 |
| BMW X2 | 1,99,96,000 |
| BMW 530e | 2,99,96,000 |
| BMW X5 xDrive45e | 4,15,96,000 |
| BMW 745Le | 4,99,96,000 |