Huawei's second iteration of the HarmonyOS platform, the Harmony OS 2.0, has been announced at its developer conference.
Huawei has said that the beta version of the HarmonyOS 2.0 SDK will be available from 10 September on its range of smart devices, including head units, TVs, and smartwatches. The company also goes on to add that the developer tools will be offered to smartphones in December 2020.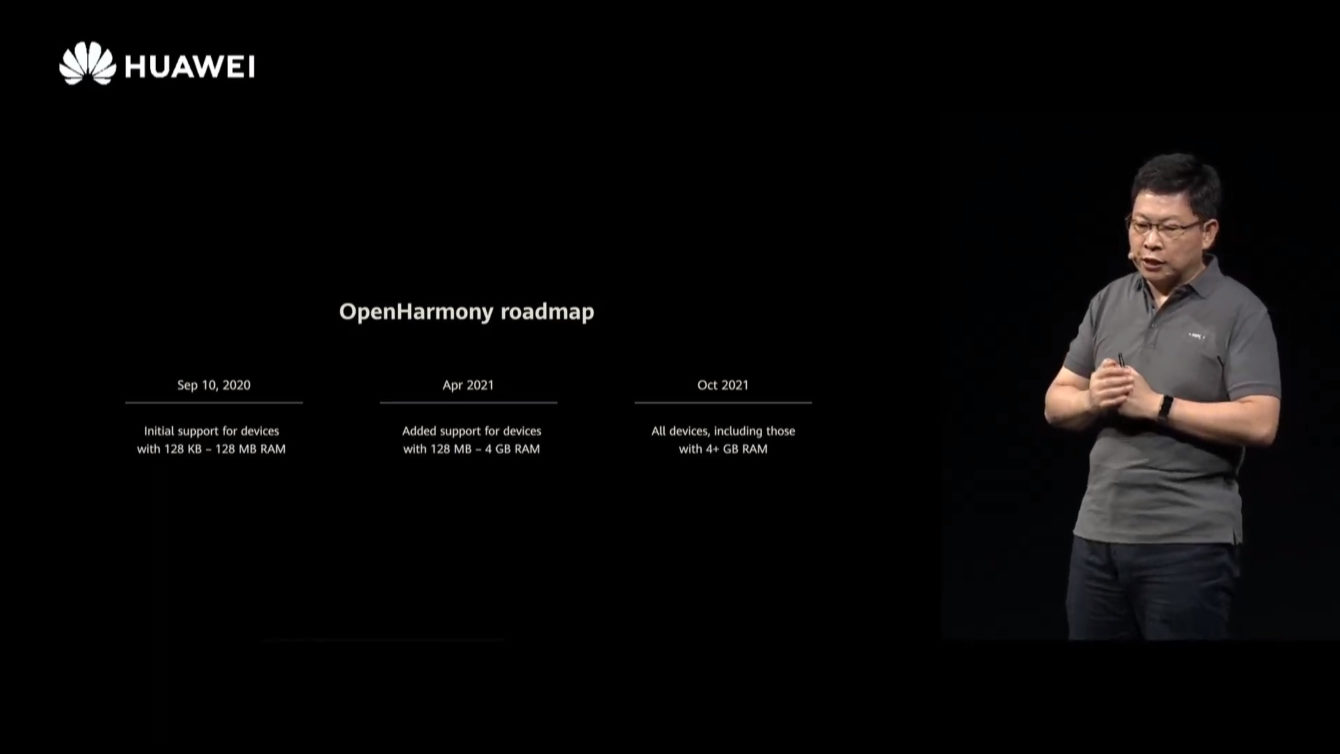 At the Huawei Developer Conference (HDC), the company announced its plan for the OpenHarmony project. The roadmap (as seen above) reveals Huawei's open-source build upon Harmony OS much like the AOSP.
Starting today, the open-source project will cater to devices with 128KB to 128MB of RAM, whilst devices with more RAM (around or above 4GB) will have the support by April 2021 and October 2021, if everything goes right. Similarly, the company states that it will completely open Harmony OS before October 2021.
Huawei also showcased many more features for the Harmony OS 2.0, including adaptive user interface as per the device, and AI audiovisual for smarter voice recognition. The OS will also support cross-device data transfer, and as claimed, it will have a faster remote read and write speed and faster search than Samba and iOS Spotlight respectively.