Vatsal Impex, who has been dealing with Xiaomi products in Nepal has officially unveiled the new Xiaomi Mi Notebook Air 12.5 and 13.3. The company was not sure about whether they were going to launch the product in Nepal but now it has taken a shape of reality.
The thin ultrabook from the Chinese brand resembles most of its design to Apple's MacBook, nonetheless, the duo offers portability with sleek and thin footprints which might strike fancy to those heavy travelers or a person seeking to complete their daily works. While we are talking about the slimmer and thinner profile of both laptops, the Mi Notebook Air 12.5 tends to be lighter than its counterpart, which is quite expected.
Xiaomi Mi Notebook Air 12.5
Priced at Rs. 84,999 in Nepal the Mi Notebook Air 12.5 is as thinner as it gets. The laptop sports a 12.5-inch full-HD display resulting in a pixel density of 176ppi, while it weighs about 1.07kg only, which makes it lighter than the MacBook Air. Inside sits the 6th Generation Intel® Core™ m3 dual-core processor with a frequency of 900MHz, turbo boosting all along up to 2.20GHz. On the GPU side, the laptop is powered by Intel Graphic 515 integrated graphics with a base clock speed of 300MHz and higher clock speed of 850MHz. Memory wise, the laptop is aided by 4GB of RAM and 128GB of SSD, which is quite low, considering its price.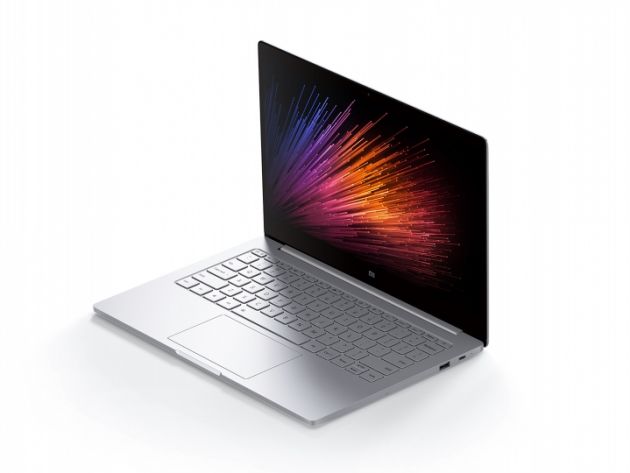 On the I/O side, the laptop boasts 4 ports in total, one being the USB Type-C port for data exchanging(supports 4K at 30Hz) and charging, the second one is a USB 3.0 port, an HDMI port, and a headphone jack. Connectivity wise, the laptop supports WiFi 802.11/ac and Bluetooth 4.1, whilst being powered by a 600Wh/ L37 watts battery. The whole laptop boots on Windows 10 Home Edition and comes with an average 1MP front camera for video calling.
Xiaomi Mi Notebook Air 13.3
Xiaomi Mi Notebook Ari 13.5 is slightly bigger and powerful laptop from the list. Albeit the fact that the laptop comes with a bigger 13.3-inch display, the resolution tends to be full-HD. Despite boasting a bigger footprint, the laptop topples out MacBook Air in terms of weight — just 1.28kg. While, the laptop sports similar port to its smaller counterpart, performance wise it significantly blows MacBook Air and the Notebook Air 12.5 out of the competition. The laptop is powered by 6th Generation Intel® Core™ i5 processor with a base frequency of 2.30GHz, while it turbo boosts up to 2.80GHz. GPU wise, the laptop is equipped with a NVIDIA GeForce 940MX 2GB discrete graphics. A dedicated GPU is always a plus point for users looking to perform heavier tasks(mostly video editing).
It boasts 8GB of DDR4 RAM and 265GB of SSD — slightly bigger than the Notebook Air 12.5. One the connectivity side the laptop offers similar configurations but with a 578Wh/ L40 watts battery. The laptop also runs on Windows 10 Home Edition. The Xiaomi Mi Notebook Air 13.3 can be purchased for Rs. 117,999 in Nepal.
There's no doubt that the Mi Notebook Air 12.5 and 13.3 from Xiaomi are great laptops. Both are targeted to people who travels a lot and wants great build quality without sacrificing thin profile. We would say that both laptops are great on their own way and shouldn't be compared with others, however, there are other alternatives in the market, including the Dell XPS 13 and MacBook Air — both of them are slightly expensive but offers similar or more premium build.