Nepal Telecom has announced several offers on the occasion of its 14th anniversary. These offers include night voice package, unlimited mobile data packages, mobile balance recharge bonus, Namaste credit service etc and so on.
Users are getting the unlimited night voice package for Rupees 35 only which is valid for 3 days. This service is valid from Magh 23, 2074 to Falgun 8, 2074 for Namaste users only.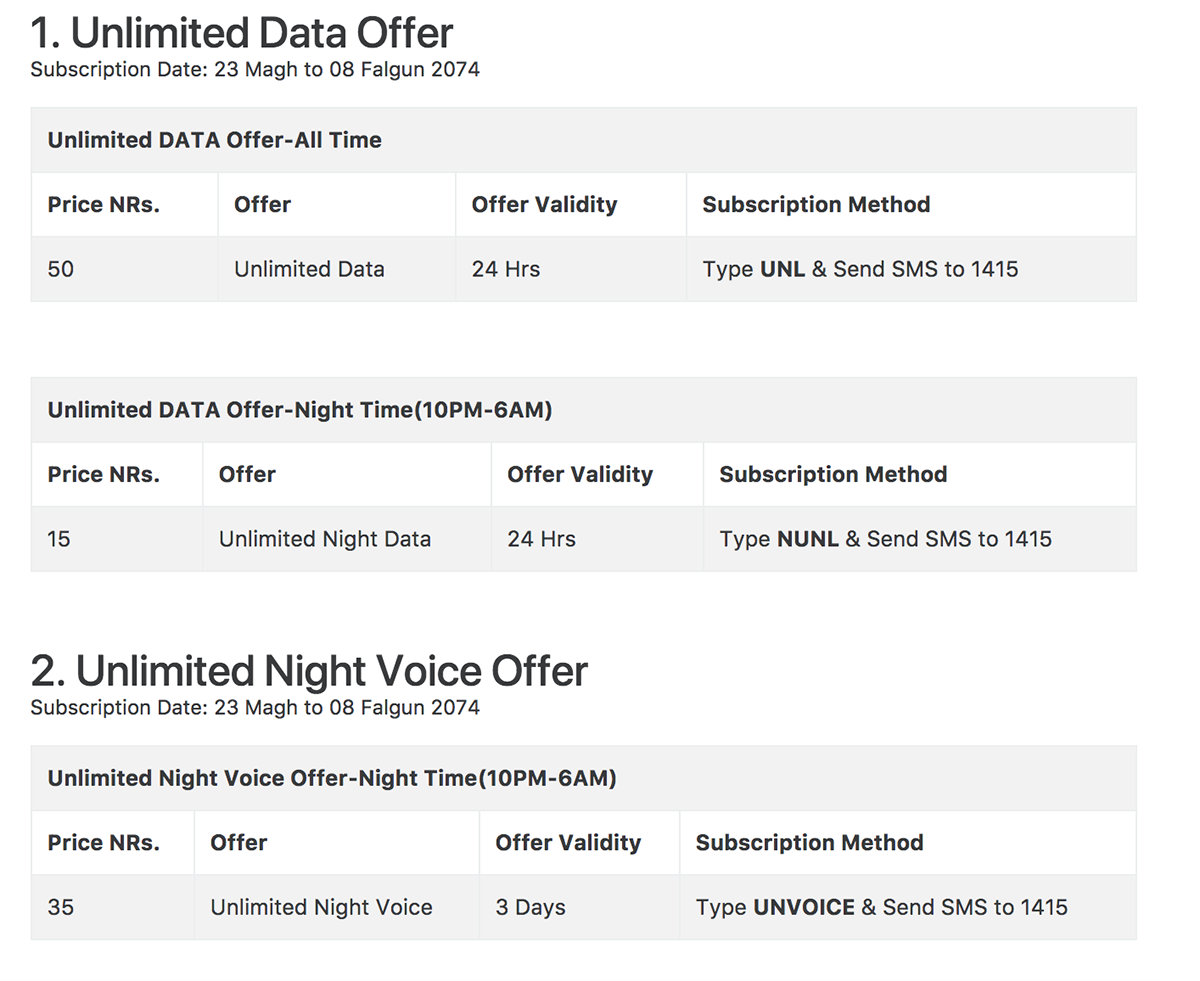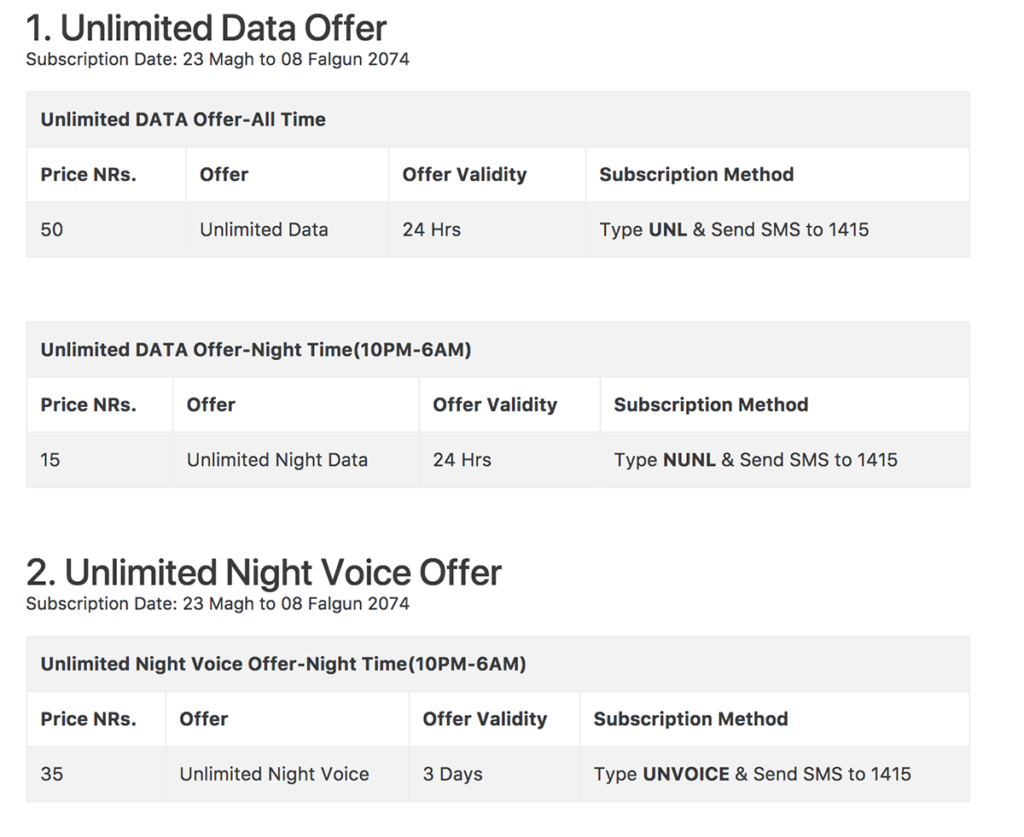 Similarly, users can enjoy unlimited all time data for Rupees 50 only within the same date mentioned above. Also, for one day night data package, users will have to spend Rupees 15 only.
Nepal Telecom is also giving recharge bonus on every recharge of Rs. 50, 100, 500, 1000. The bonus for each of the recharge is given as:
For Rs. 50 – 10% Bonus
For Rs. 100 – 10% Bonus
For Rs. 500 – 15% Bonus
For Rs. 1000 – 15% Bonus
Namaste Credit
Nepal Telecom also announced the Namaste Credit service for its users so that they will be able to make phone calls even if they run out of their balance. But, the service is for the GSM users only and will be available to all the users within a month.
More about Namaste Credit
Users will be able to make phone calls by adding airtime credit if they run out of balance or the balance becomes low.
No extra charges would be applied to the Namaste credit service to the users.
Deducting amount will be equivalent to the balance spent by the users as they recharge their mobile balance.