Nepal surpasses India in terms of mobile phone and social media usage, says a recent survey of nearly 40 thousand people from 18 nations worldwide, done by International Development Research Center (IDRC) Canada, CRDI, and so on.  The survey report showed that two-thirds of the total population of Nepal use mobiles and internet service.
More specifically, the survey shows that 72% of Nepalese carry mobile phones whereas only 5% of the population have desktop computers and laptops. Argentina is in first place with its 92% population using mobile phones. Similarly, India, which is much larger than Nepal has only 61% population that carry mobile devices — 11% less compared to Nepal.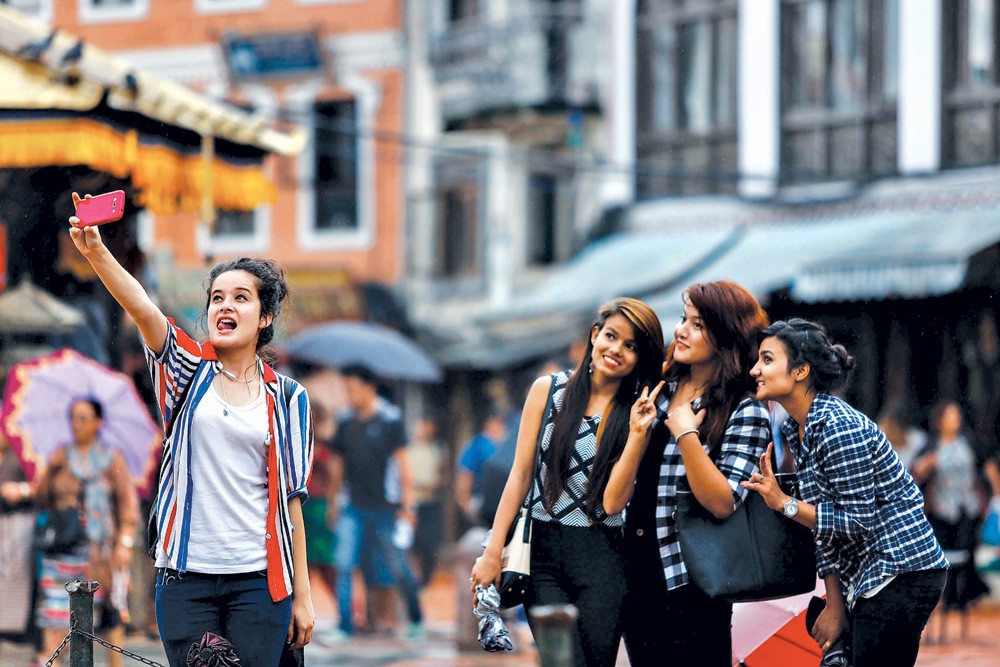 Talking about Nepal only, users share in both rural and city areas are near each other, i.e. 76% in cities and 65% in rural parts. If we break these 72% mobile users in Nepal, then 80% are males while 65% are females, which shows more female mobile users in Nepal compared to 43% female mobile phone users in India.
Another interesting fact from this survey came out to be 65% Nepalese population with no income at all also use mobile devices.
Now let's talk about smartphone and rest of the feature phone users — 52% population of Nepal use smartphones while 40% use feature phones. Clearly, India is behind in comparison as only 26% population use smartphones in India. And if we break down this statistics of smartphone and feature phone users in Nepal, 47% users are from rural areas and 65% of them have internet access.
Nepalese are not behind in social networking as well with 60% people using social networking sites, 58% of which are said to read and watch news via social media.
All these statistics are collected from the survey done in 77 districts of Nepal, in nearly 2000 families residing in these districts. Chairman of Center for Law and Technology, Mr. Baburam Aryal said that the survey was made with around 38,000 people of age group from 15 to 65 years.
So do you think that these statistics show progress in technology in Nepal and especially in comparison to India? Drop your comments down below.