Honda is not a new name to bike enthusiast as well as general consumers of Nepal. The Japanese company has had a great history in terms of biking. From vintage to superbikes, Honda has come a long way. Back in the day, the love, care, and great service are what Honda was famous for, and it has not changed a bit to this day.
The present condition of Honda bikes in Nepal is as great as it was in the past. The company's famous entry-level Shine has garnered lots of love from general consumers, while the Dio scooter is something you can see been ridden by most of the people across the nation. However, these aren't the only option the company has in its ever-growing inventory.
Let's take a look at the Honda Bike Price in Nepal and its specifications.
Honda Bike Price in Nepal
| Model | Price (in NRs.) |
| --- | --- |
| Honda CD 100 Dream | 1,74,900 |
| Honda CB Shine | 2,02,900 |
| Honda CB Shine SP | 2,24,900 |
| Honda Navi | 1,54,900 |
| Honda CB Unicorn 160 | 2,69,900 |
| Honda CB Hornet 160R | 2,67,900 |
| Honda XR 150L | 4,84,900 |
| Honda CBR 250R | 6,09,900 |
| Honda XR 190L | 5,94,900 |
| Honda CRF 250L | 11,25,000 |
| Honda CRF 250L Rally | 13,25,000 |
| Honda CBR 650F | 19,99,000 |
| Honda CBR 600RR | 24,25,000 |
| Honda CRF Africa Twin | 25,50,000 |
Honda Scooter Price in Nepal
| Model | Price (in NRs.) |
| --- | --- |
| Honda Dio | 1,82,900 |
| Honda Aviator | 2,02,900 |
| Honda Activa 125 | 2,08,900 |
| Honda Grazia | 2,08,900 |
Honda CD 100 Dream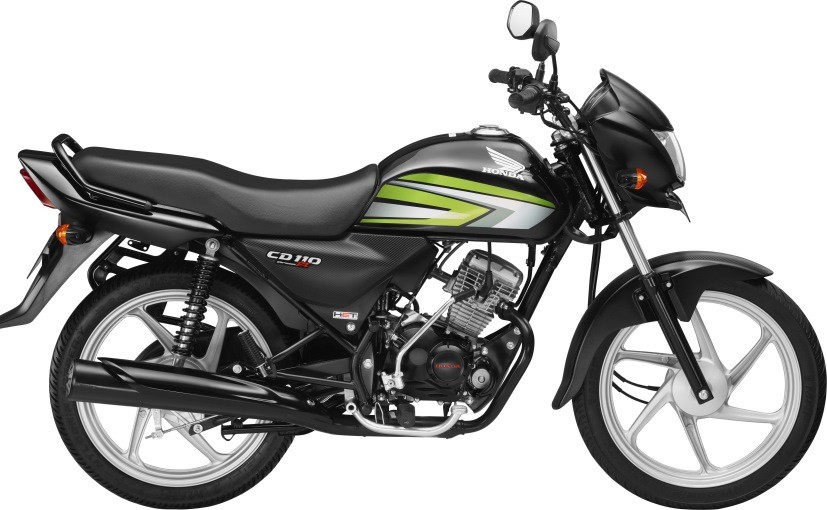 Engine Displacement: 110 cc
Max Power: 8.25 BHP @ 7500 RPM
Max Torque: 8.63 NM @ 5500 RPM
Top Speed: 86 kmph
No. of Gears: 4
Fuel tank capacity: 8 liters
Mileage (city): 60 kmpl
Weight (Dry): 107 kg
Price: Rs. 1,74,900
Honda CB Shine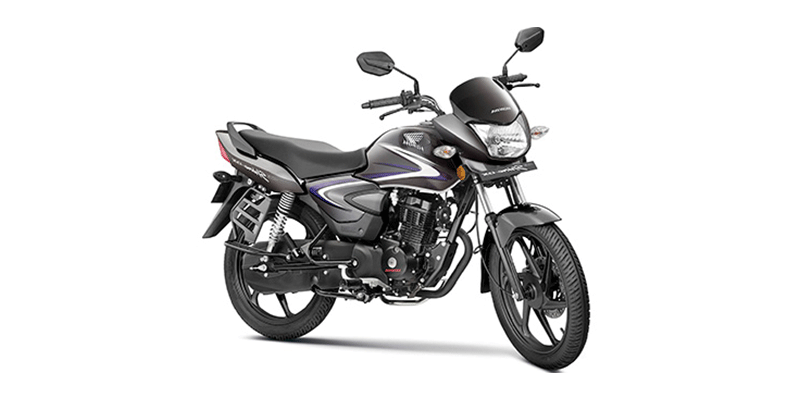 Engine Displacement: 125 cc
Max Power: 10.57 BHP @ 7000 RPM
Max Torque: 10.3 NM @ 5500 RPM
Top Speed: 93 kmph
No. of Gears: 4
Fuel tank capacity: 10.5 liters
Mileage (city): 65 kmpl
Weight (Dry): 123 kg
Price (Disc): Rs. 2,02,900
Honda CB Shine SP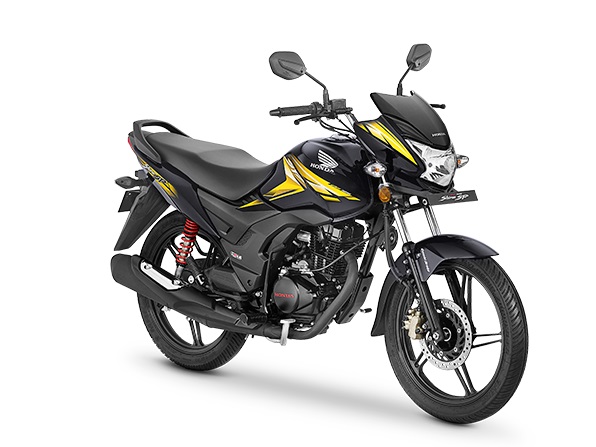 Engine Displacement: 125 cc
Max Power: 10.57 BHP @ 7000 RPM
Max Torque: 10.3 NM @ 5500 RPM
Top Speed: 93 kmph
No. of Gears: 5
Fuel tank capacity: 10.5 liters
Mileage (city): 65 kmpl
Weight (Dry): 123 kg
Price: Rs. 2,24,900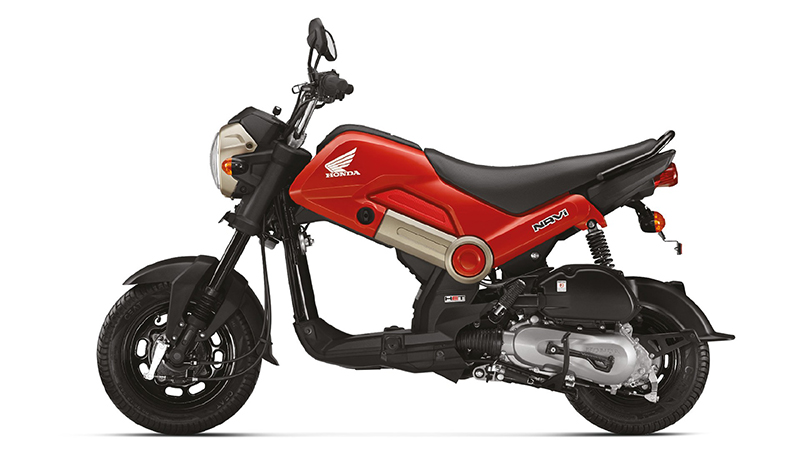 Engine Displacement: 110cc
Max Power: 7.83 BHP @ 7000RPM
Max Torque: 8.96 NM @ 5500RPM
Top Speed: 81
Fuel tank capacity: 3.8 liters
Mileage (city): 60 kmpl
Weight (Dry): 101 kg
Price: Rs. 1,54,900
Honda Dio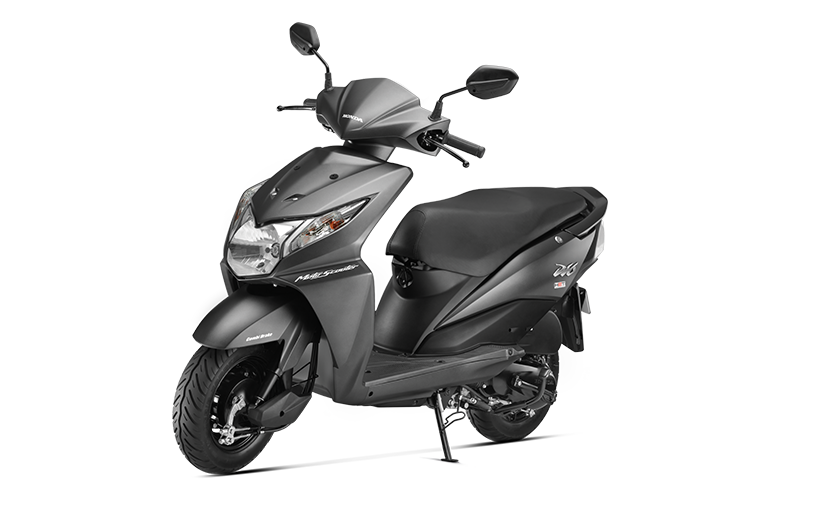 Engine Displacement: 110 cc
Max Power: 8 BHP @ 7000 RPM
Max Torque: 8.77 NM @ 5500 RPM
Top Speed: 83 kmph
Fuel tank capacity: 5.3 liters
Mileage (city): 55
Weight (Dry): 105 kg
Price: Rs. 1,82,900
Honda Aviator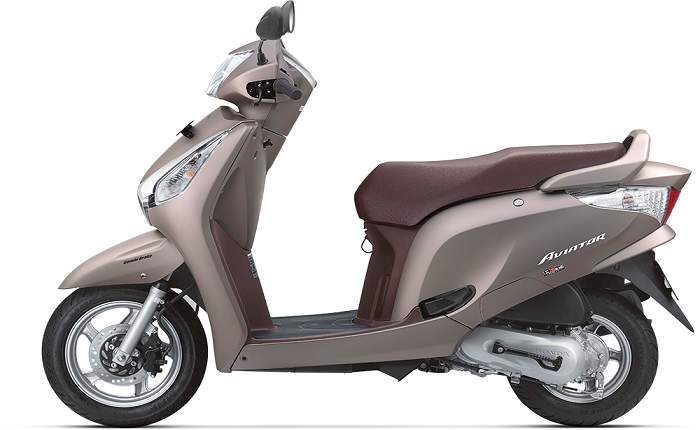 Engine Displacement: 110 cc
Max Power: 8 BHP @ 7000 RPM
Max Torque: 8.77 NM @ 5500 RPM
Top Speed: 83 kmph
Fuel tank capacity: 6 liters
Mileage (city): 60 kmpl
Weight (Dry): 109 kg
Price: Rs. 2,02,900
Honda Activa 125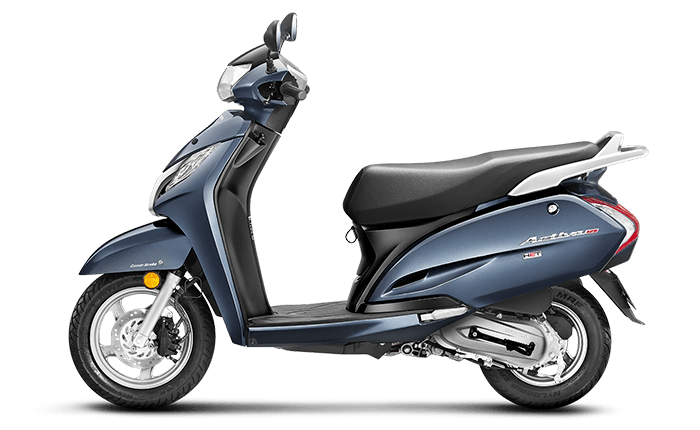 Engine Displacement: 124.9 cc
Max Power: 8.6 Bhp @ 6500 rpm
Max Torque: 10.12 Nm @ 5500 rpm
Top Speed: 85 km ph
Fuel tank capacity: 5.3 liters
Mileage (city): 60 kmpl
Weight (Dry): 110 kg
Price: Rs. 2,08,900
Honda Grazia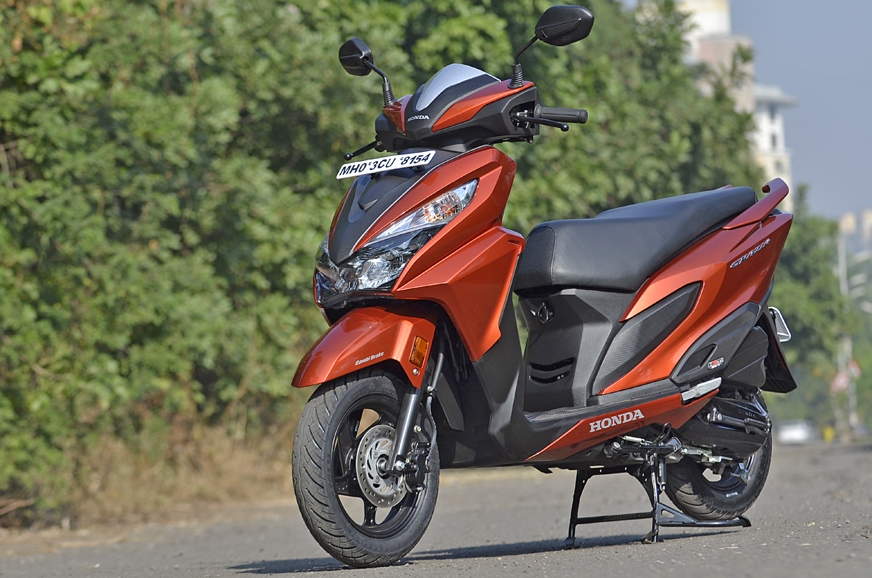 Engine Displacement: 124.90 cc
Max Power: 8.52 Bhp @ 6500 rpm
Max Torque: 10.54 Nm @ 5000 rpm
Top Speed: n/a
Fuel tank capacity: 5.3 liters
Mileage (city): 40 kmpl
Weight (Dry): 107 kg
Price: Rs. 2,08,900
Honda CB Unicorn 160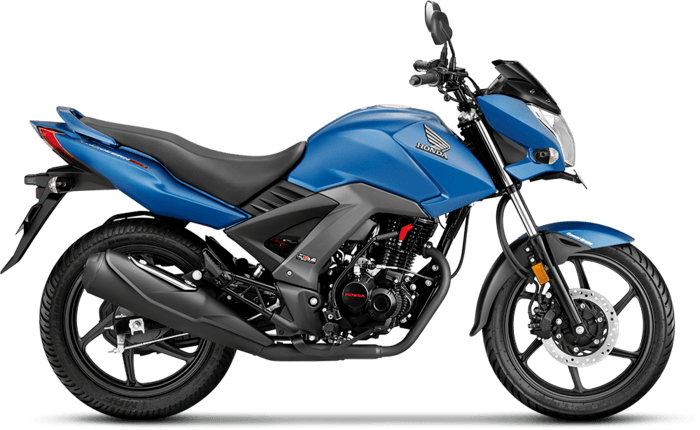 Engine Displacement: 162 cc
Max Power: 13.8 BHP @ 8000 RPM
Max Torque: 13.9 NM @ 6000 RPM
Top Speed: 106 kmph
No. of Gears: 5
Fuel tank capacity: 12 liters
Mileage (city): 62 kmpl
Weight (Dry): 134 kg
Price: Rs. 2,69,900
Honda CB Hornet 160R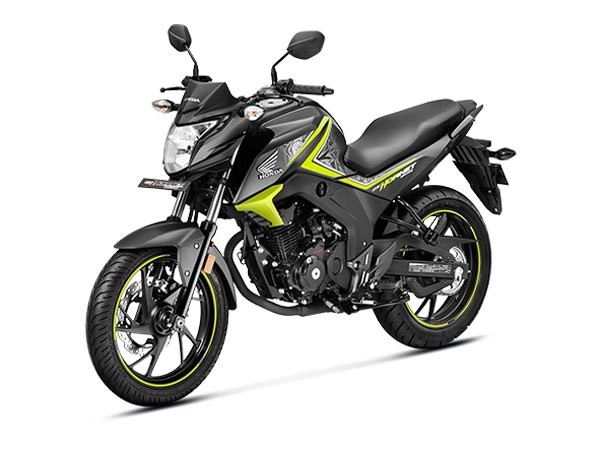 Engine Displacement: 162 cc
Max Power: 15.6 BHP @ 8500 RPM
Max Torque: 14.7 NM @ 6500 RPM
Top Speed: 110 kmph
No. of Gears: 5
Fuel tank capacity: 12 liters
Mileage (city):59 kmpl
Weight (Dry): 142 kg
Price: Rs. 2,67,900
Honda XR 150L
Engine Displacement: 150 cc
Max Power: 12.14 BHP @ 7750 RPM
Max Torque: 12.5Nm @ 6000 RPM
Top Speed: N/A
No. of Gears: 5
Fuel tank capacity: 12 liters
Mileage (city): 40 kmpl
Weight (Dry): 129 kg
Price: Rs. 4,84,900
Honda CBR 250R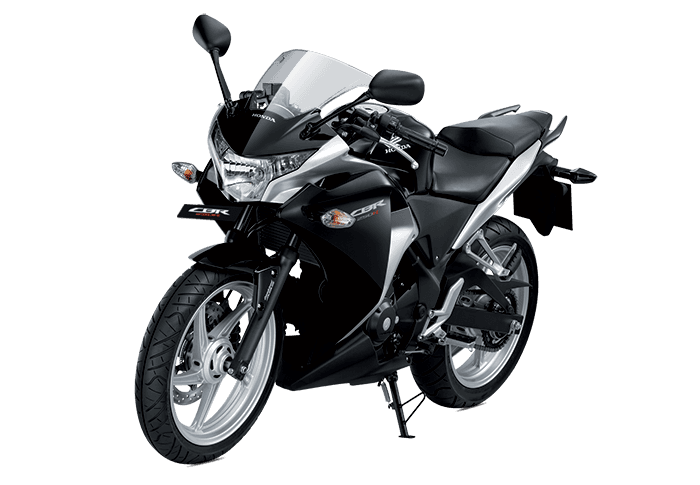 Engine Displacement: 249.6 cc
Max Power: 26.15 BHP @8500 RPM
Max Torque: 22.9 Nm@7000 RPM
Top Speed: 136 kmph
No. of Gears: 6
Fuel tank capacity: 13 liters
Mileage (city): 29 kmpl
Weight (Dry): 163 kg
Price (ABS): Rs. 6,09,900
Honda XR 190L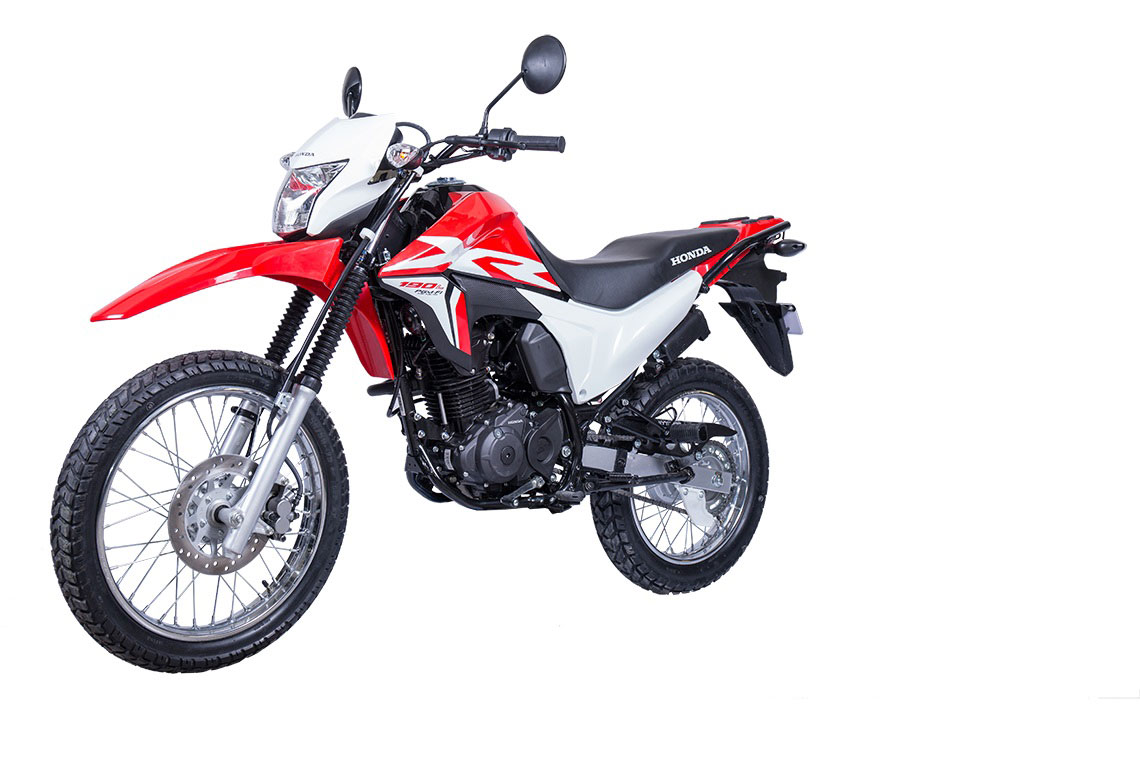 Engine Displacement: 184.4 cc
Max Power: 15.6 BHP @ 8500 RPM
Max Torque: 15.7 Nm@ 6000 RPM
Top Speed: n/a
No. of Gears: 5
Fuel tank capacity: 12 liters
Mileage (city): 40 kmpl
Weight (Dry): 123 kg
Price: Rs. 5,94,900
Honda CRF 250L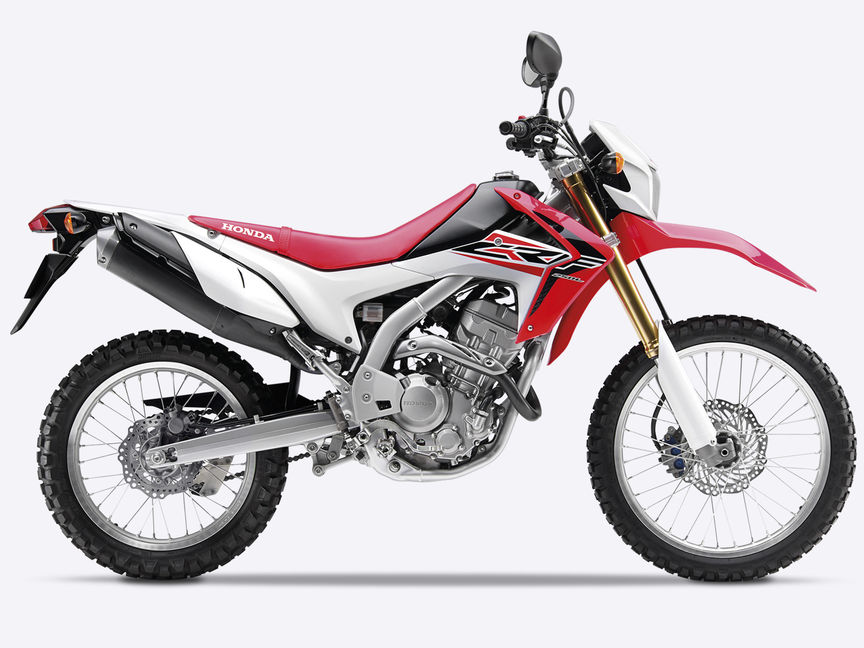 Engine Displacement: 249.6 cc
Max Power: 24 BHP @ 8500 RPM
Max Torque: 22.6 NM @ 6750 RPM
Top Speed: 168km/h
No. of Gears: 6
Fuel tank capacity: 7.8 liters
Mileage (city): 29 kmpl
Weight (Dry): 146 kg
Price: Rs. 11,25,000
Honda CRF 250L Rally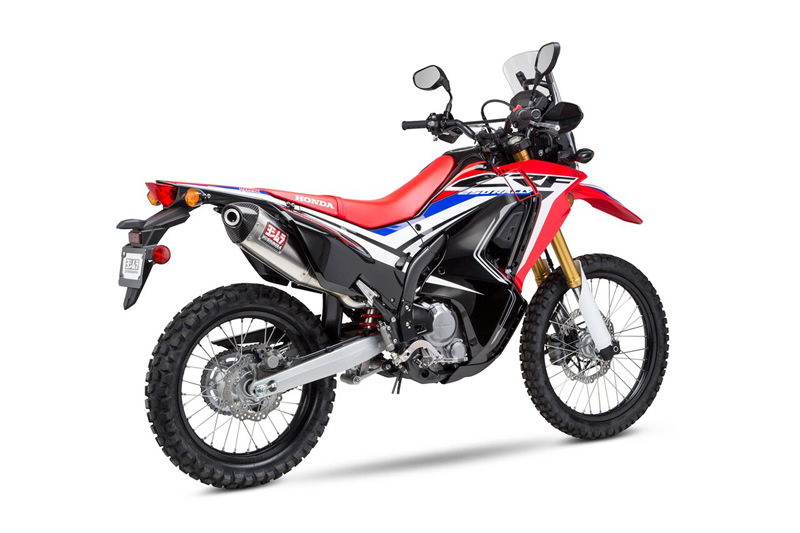 Engine Displacement: 249.6 cc
Max Power: 24 BHP @ 8500 RPM
Max Torque: 22.6 NM @ 6750 RPM
Top Speed: 154km/h
No. of Gears: 6
Fuel tank capacity: 10.1 liters
Mileage: 33kmpl
Weight (Dry): 155 kg
Price: Rs. 13,25,000
Honda CBR 650F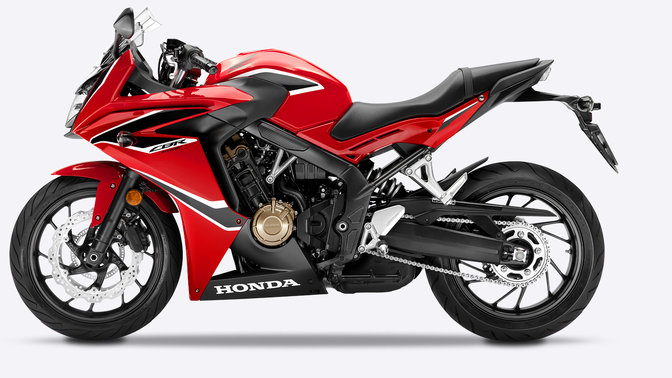 Engine Displacement: 648.7 cc
Max Power: 85 BHP @11000 RPM
Max Torque: 62.9 NM @ 8000 RPM
Top Speed: 265 kmph
No. of Gears: 6
Fuel tank capacity: 17.3 liters
Mileage (city): 21 kmpl
Weight (Dry): 215 kg
Price: Rs. 19,99,000
Honda CBR 600RR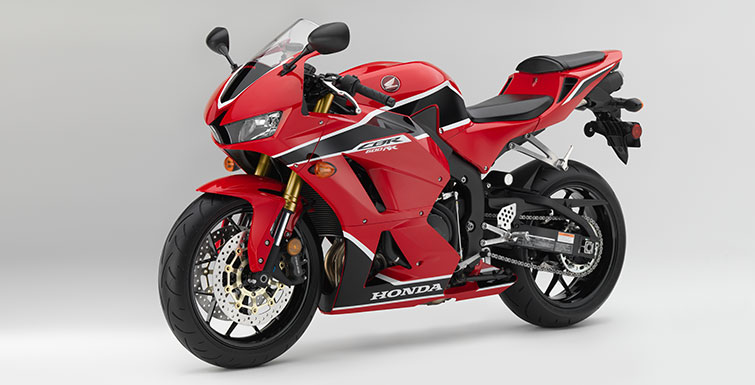 Engine Displacement: 599 cc
Max Power: 118 hp / 88.1 kW @ 13500 rpm
Max Torque: 66 Nm / 48.6 lb-ft @ 11250 rpm
Top Speed: 255.33 km ph
No. of Gears: 6
Fuel tank capacity: 18 liters
Mileage (city): 12-18 kmpl
Weight (Dry): 186 kg
Price: Rs. 24,25,000
Honda Africa Twin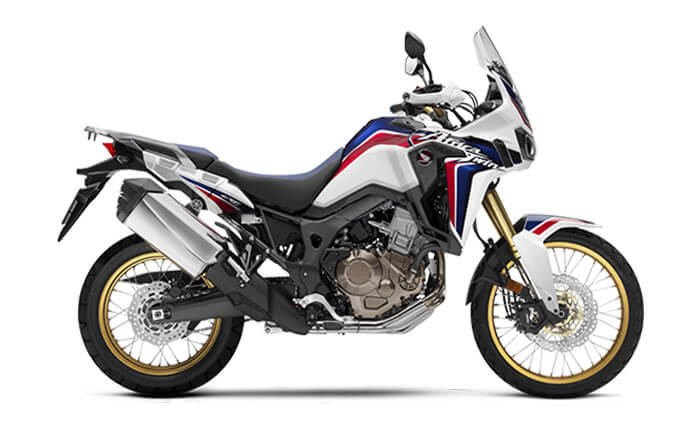 Engine Displacement: 998cc
Max Power: 70.0 kW/95 PS @ 7500 rpm
Max Torque: 98 Nm @ 6000 rpm
Top Speed: 190 km ph
No. of Gears: 6
Fuel tank capacity: 18 liters
Mileage (city): 16kmpl
Weight (Dry): 232 kg
Price: Rs. 25,50,000