Yamaha, without any doubt, is one of the top motorcycle brands available in the competitive market of Nepal. The company has been offering a wide range of motorcycles for people with different tastes and to name few, Saluto, FZ series and R15 are some of the best sellers in the Nepali market.
Yamaha's products boast Blue Core Technology and FI system — Yamaha's Next Generation Engine Development ideal. In the 150cc category alone, Yamaha offers a wide range of products compared to other brands, thus providing an edge over them.
One of Yamaha's economical motorcycles in the 150cc segment is Yamaha's SZRR. Even though most of their bikes are selling like hot cakes, the FZ series has been able to rule the streets of Nepal since its launch here. And these bikes price ranges from NRs. 264,900 to 274,400. For the sports bike enthusiast, Yamaha has the YZF-R15 V3 at just NRs. 419,900.
Likewise, keeping bike enthusiasts in mind, the Japanese company has recently unveiled a bike with racing DNA, while it also being one of the most awaited racing motorcycles in Nepal — the all-new YZF R3. The Yamaha YZF R3 don 321cc, liquid-cooled, 4-stroke, in-line 2-cylinder, fuel-injected engine.
For those puzzled about selecting an appropriate bike, let's take a look at the list of Yamaha Bike Price in Nepal.
Yamaha Bike Price in Nepal
| Model | Price(NRs.) |
| --- | --- |
| Yamaha YZF R3 | 9,24,900  |
| Yamaha YZF R15 V3 | 4,19,900 |
| Yamaha XTZ 125 | 3,99,900 |
| Yamaha FZ 25 | 3,89,900 |
| Yamaha FZS FI V2 | 2,64,400 |
| Yamaha FZS FI V2 | 2,74,400 |
| Yamaha FZ FI V2 | 2,69,400 |
| Yamaha Saluto (with disc) | 1,92,900 |
| Yamaha SZ RR | 2,24,900 |
| Yamaha Fascino | 2,01,900 |
| Yamaha Ray ZR (with disc) | 2,03,900 |
| Yamaha Ray ZR (with drum) | 1,95,900 |
| Yamaha Ray Z | 1,84,900 |
---
Yamaha YZF R3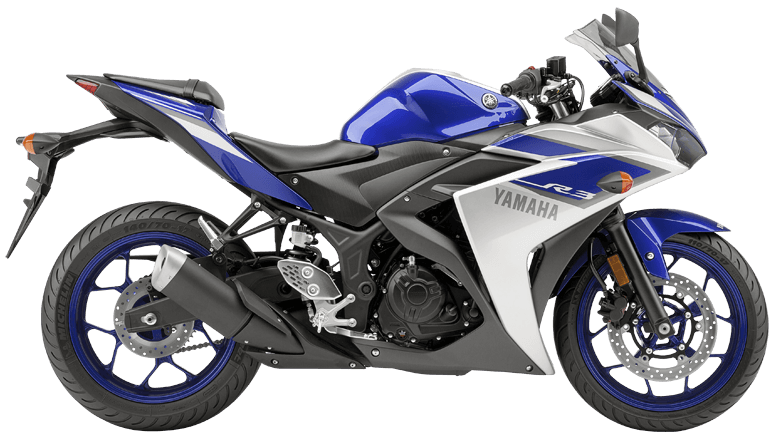 Engine Displacement: 321cc
Mileage(city): 22kmpl
Max Power: 42 BHP @10750 RPM
Max Torque: 29.6 Nm@9000 RPM
Top Speed: 188 kmph
No. of Gears: 6
Fuel tank capacity: 14 liters
Weight(Dry): 163 kg
Yamaha YZF R3 Price in Nepal: Rs. 9,24,900 


---
Yamaha YZF R15 V3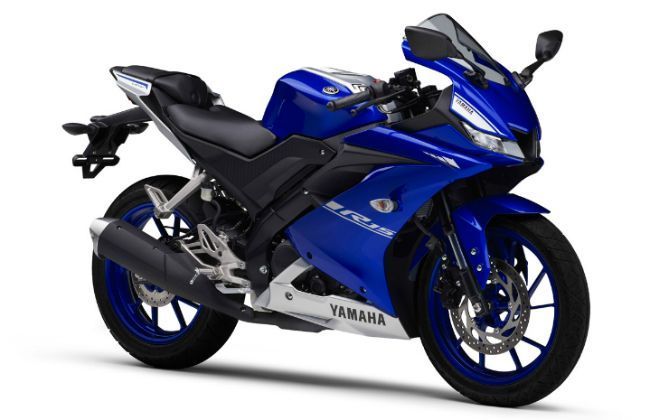 Engine Displacement: 155cc
Mileage (city): 42kmpl
Max Power: 19.3 BHP @ 8500 RPM
Max Torque: 15 NM @ 7500 RPM
Top Speed: 130 kmph
No. of Gears: 6
Fuel tank capacity: 11 liters
Weight(Dry): 139 kg
Yamaha YZF R15 V3 Price in Nepal:

 

Rs. 4,19,900
---
Yamaha XTZ 125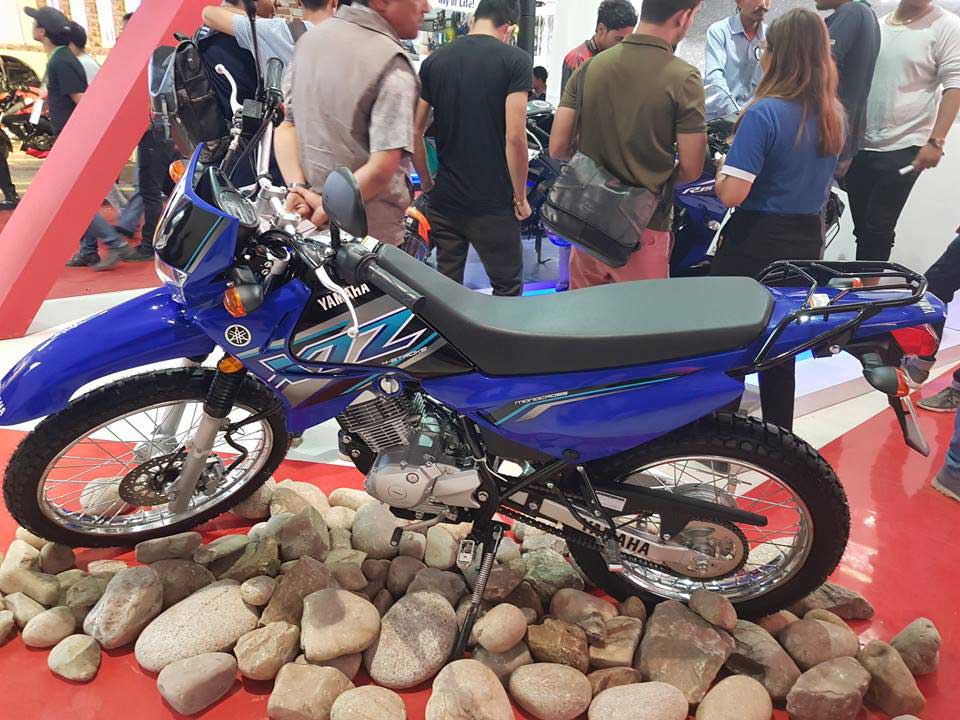 Engine Displacement: 124cc
Mileage (city): 50kmpl
Max Power: 12.5 BHP @ 8000 RPM
Max Torque: 11.6 NM @ 6500 RPM
Top Speed: 110 kmph
No. of Gears: 5
Fuel tank capacity: 11 liters
Weight(Dry): 118 kg
Yamaha YZF R15 V3 Price in Nepal:

 

Rs. 3,99,900
Yamaha FZ 25
Engine Displacement: 249cc
Mileage(city): 43kmpl
Max Power: 20.9PS @ 8000rpm
Max Torque: 20Nm @ 6000rpm
Top Speed: 86 kmph
Brake: Disc
No. of Gears: 5
Fuel tank capacity: 14 liters
Weight(Dry): 148 kg
Yamaha FZ 25 Price in Nepal: Rs. 3,89,900


---
Yamaha FZ FI V2
Engine Displacement: 149cc
Mileage(city): 53kmpl
Max Power: 13.1 BHP @ 8000 RPM
Max Torque: 12.8 NM @ 6000 RPM
Top Speed: 107 kmph
No. of Gears: 5
Fuel tank capacity: 12 liters
Weight(Dry): 132 kg
Yamaha FZ FI V2 Price in Nepal: Rs. 2,64,900


---
Yamaha FZS FI V2
Engine Displacement: 149cc
Mileage(city): 58kmpl
Max Power: 13.1 BHP @ 8000 RPM
Max Torque: 12.8 NM @ 6000 RPM
Top Speed: 107 kmph
No. of Gears: 5
Fuel tank capacity: 12 liters
Weight(Dry): 132 kg
Yamaha FZS FI Price in Nepal, V2: Rs. 2,74,400  for Single Disc / Rs. 2,85.900 for Dual Disc


---
Yamaha FZS FI SE V2
Engine Displacement: 149cc
Mileage(city): 58kmpl
Max Power: 13.1 BHP @ 8000 RPM
Max Torque: 12.8 NM @ 6000 RPM
Top Speed: 107 kmph
No. of Gears: 5
Fuel tank capacity: 12 liters
Weight(Dry): 132 kg
Yamaha FZS FI SE Price in Nepal, V2: Rs. 2,69,400


---
Yamaha FZS FI V3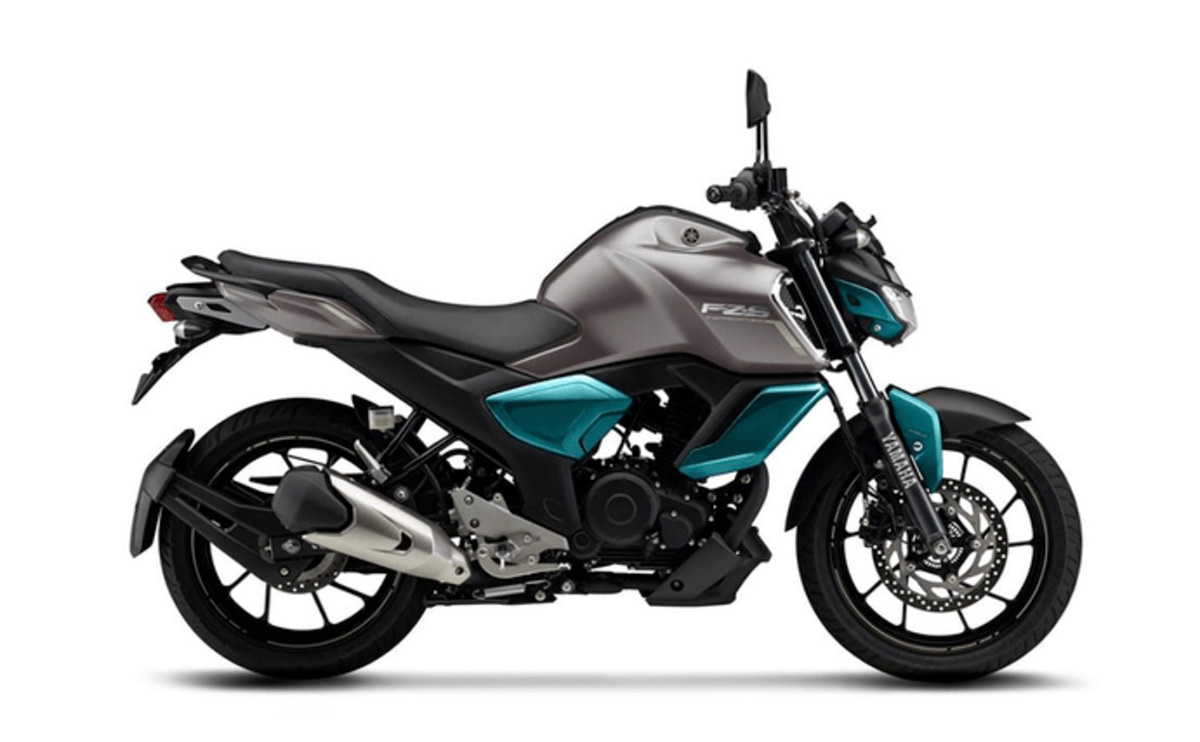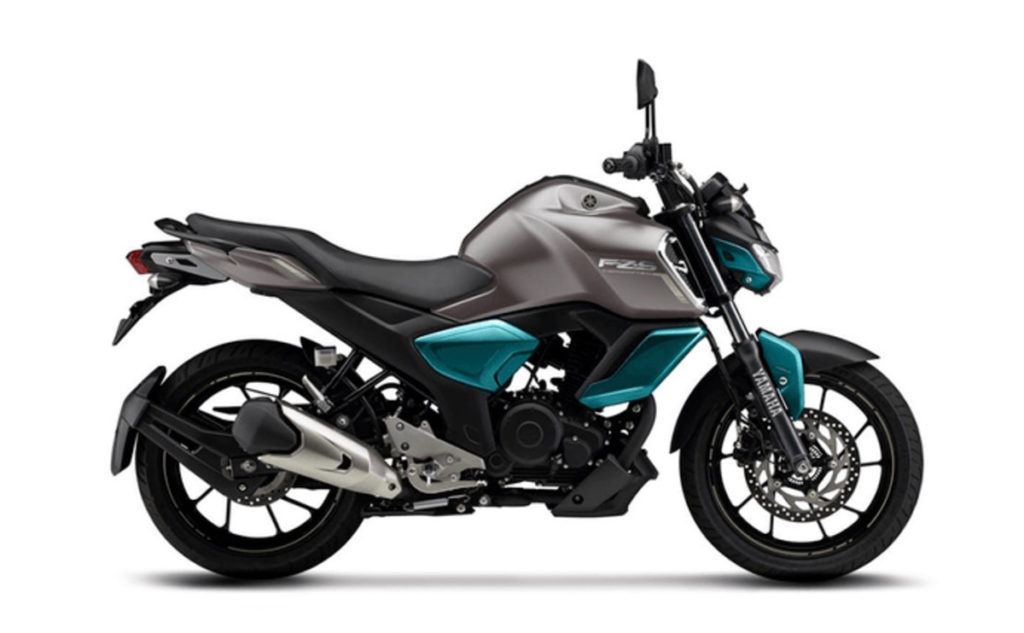 Engine Displacement: 149 cc
Max Power: 13BHP @ 8000 RPM
Max Torque: 12.8Nm @ 6000 RPM
Mileage (city): 50-53 kmpl
Top Speed: 112kmph
No. of Gears: 5
Clutch: Wet,multiple-disc
Fuel tank capacity: 12 liters
Tires: 100/80-17M/C (Front) and 140/60-R17M/C (Rear)
Tires type: Tubeless
Wheels Type: Alloy
Brakes: Dual Disc with Single-Channel ABS
Weight (Dry): 132 kg
Wheelbase: 1330 mm
Ground Clearance: 165 mm
Seat Height: 790 mm
Colors: Matt Black, Dark Matt Blue, and Gray and Cyan Blue
Yamaha FZS FI V3 Price in Nepal: Rs. 3,09,900
---
Yamaha Saluto
Engine Displacement: 125cc
Mileage(city): 40kmpl
Max Power: 8.3 BHP @ 7000 RPM
Max Torque: 10.1 NM @ 4500 RPM
Top Speed: n/a
No. of Gears: 4
Fuel tank capacity: 7.6 liters
Weight(Dry): 112 kg
Yamaha Saluto Price in Nepal, Disc 2LP8: Rs. 1,92,900


---
Yamaha SZ RR

Engine Displacement: 149cc
Mileage(city): 50kmpl
Max Power: 11.90 BHP @ 7500 RPM
Max Torque: 12.8 NM @ 6000 RPM
Top Speed: 105kmph
No. of Gears: 5
Fuel tank capacity: 14 liters
Weight(Dry): 132 kg
Yamaha SZ RR Price in Nepal, 2PY1/2PY4: Rs. 2,24,900


---
Yamaha Ray Z
Engine Displacement: 113 cc
Mileage (city): 62kmpl
Max Power: 7.1 BHP @ 7500RPM
Max Torque: 8.1 NM @ 500RPM
Top Speed: 86 kmph
Brake: Drum
No. of Gears: N/A
Fuel tank capacity: 5 liters
Weight (Dry): 104 kg
Yamaha Ray Z Price in Nepal, B811: Rs. 1,84,900
---
Yamaha Ray ZR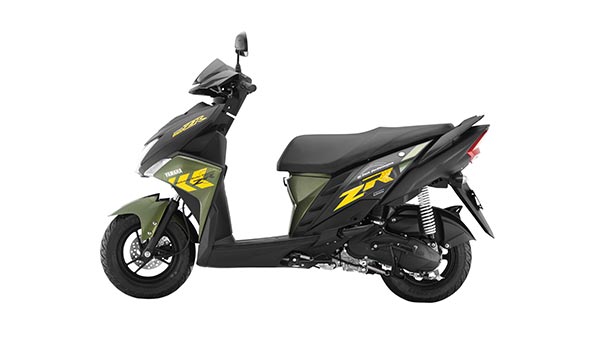 Engine Displacement: 113 cc
Mileage(city): 40kmpl
Max Power: 7.2 BHP @ 7500 RPM
Max Torque: 8.1 NM @ 5000 RPM
Top Speed: 80 kmph
No. of Gears: N/A
Fuel tank capacity: 5.2 liters
Weight (Dry): 105 kg
Yamaha Ray ZR Price in Nepal, Drum B621/B623: Rs. 1,95,900
Other Variants:
Yamaha Ray ZR Price in Nepal, Disc B622/B624: Rs. 2,03,900
---
Yamaha Fascino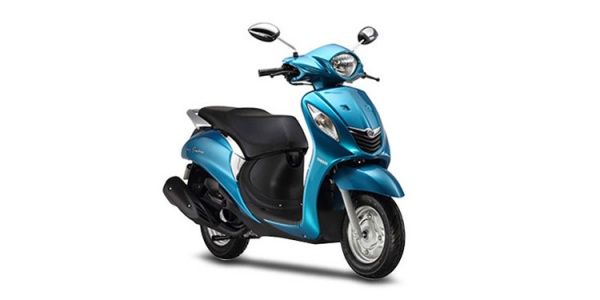 Engine Displacement: 113 cc
Mileage(city): 65kmpl
Max Power: 7.1 BHP @ 7500 RPM
Max Torque: 8.1 NM @ 5000 RPM
Top Speed: 80 kmph
No. of Gears: N/A
Fuel tank capacity: 5.2 liters
Weight(Dry): 103 kg
Yamaha Fascino Price in Nepal, B9C1/B9C2: Rs. 2,01,900