While smartwatches are well on their way to replace our traditional watches, not all of us actually want something bulky strapped around our wrists. Catering to that very niche of consumers, we have fitness bands serving most — if not all — the essentials of a smartwatch. The Huawei Band 4e is one such product that aims to cover your fitness tracking basics without adding heft to your wrist or your budget. How does this low-key fitness tracker from Huawei fare? Let's find out.
Right off the bat, you'll surely be surprised how lightweight the band is; weighing in at a mere 13 grams including the strap. The display on the Huawei Band 4e is 0.5 inches black and white PMOLED, with a resolution of 48 x 88 pixels. Below the display is a touch-capacitive button that lets you shuffle between date and time, calories burned, steps, and the notifications on your smartphone.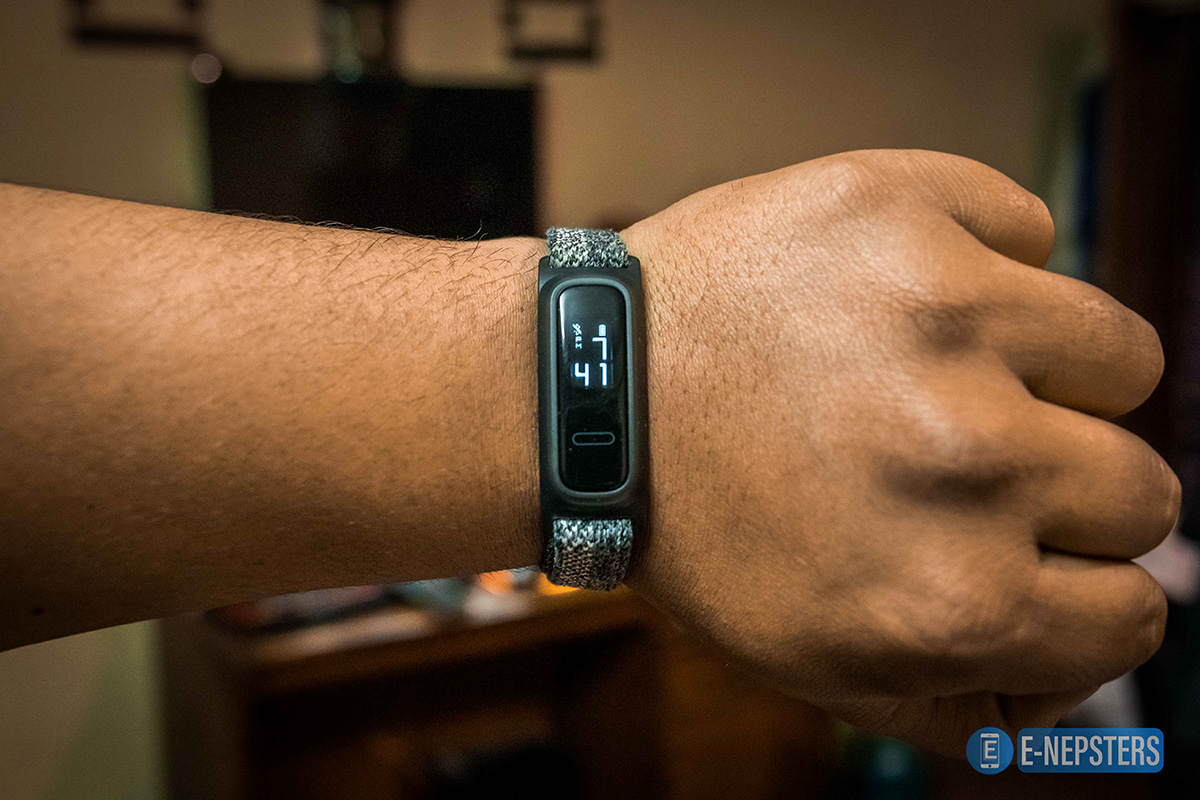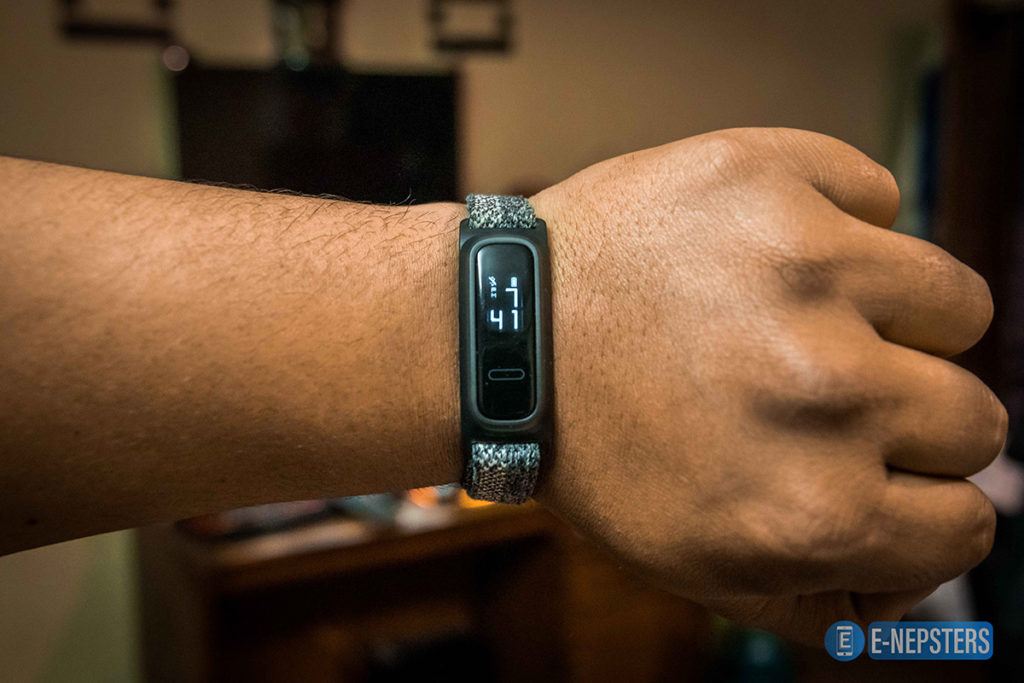 The strap itself is fabric, which makes it elegant and comfortable even for prolonged usage but it does get dirty after a week or so of constant beating; nothing to worry though, as it can be washed easily. The color options that you can pick for your band are Grey, Yellow, Coral, Green, Red, Purple.
With Bluetooth 4.2 on board, the Huawei Band 4e connects to your smartphone and communicates with the Huawei Health App for storing and monitoring your workout stats. This is where the shortcomings of the Huawei Band 4e start getting a little noticeable. Firstly, there's no physical heart rate sensor to the back and the only way by which you can make do with an estimated value is by turning on smart-mode from within the app. So it can't be used as an activity tracker.
What it does is track your workouts and to my surprise, it does a pretty good job at that — it was able to track nine Workout Modes including outdoor run, indoor run, outdoor walk, indoor walk, outdoor cycle, indoor cycle, rower and free training, etc. which is all thanks to the 6-Axis motion sensor on the Huawei Band 4e.
What strikes out is the dedicated Basketball Mode which works with a provided plastic contraption that houses the Band 4e itself and clasps onto your shoes. The basketball mode not only just tracks your movement during the game but also analyses jump, sprints, load on the lower body which makes Huawei Band 4e a unique product for basketball players.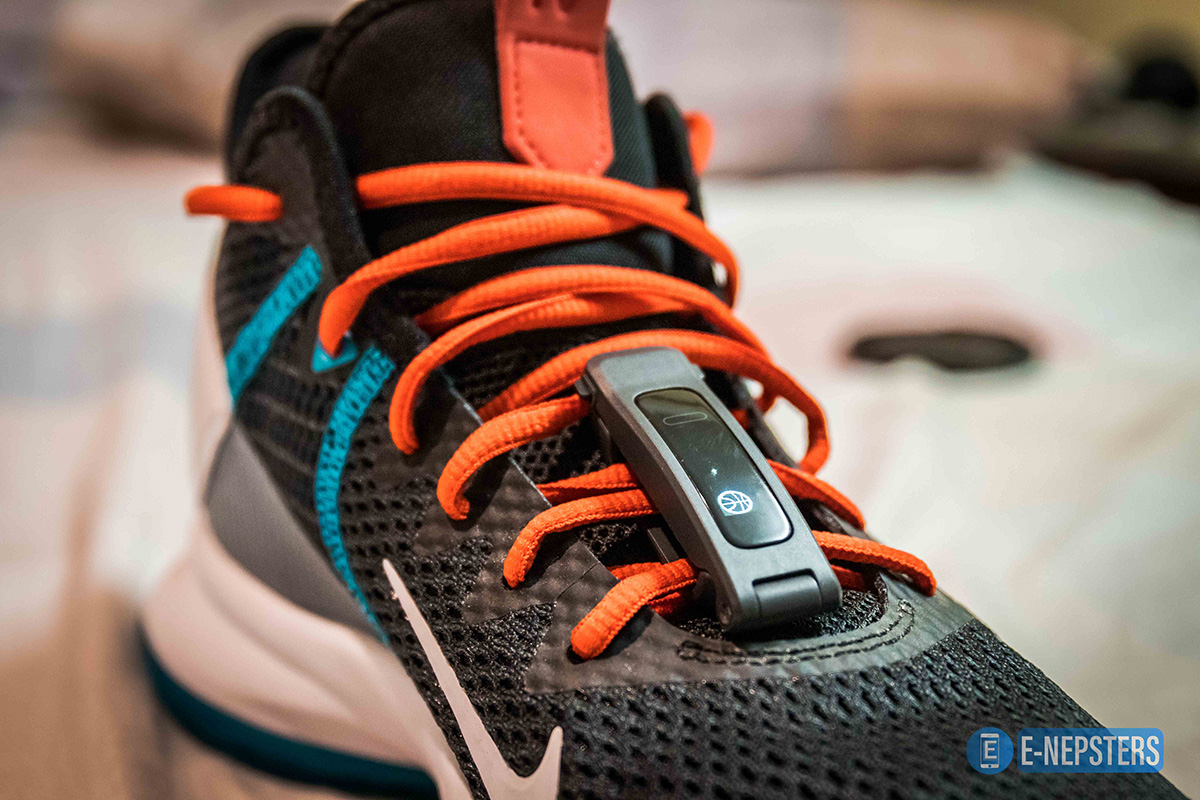 With the display set to always-on, the Huawei Band 4e can easily last you about 13-14 days of constant usage. The band charges using pogo pin connectors present on the USB. There's no wire which means with the band placed into the charging cradle, it seems more like a USB thumb drive rather than a fitness band. The 77mAh battery takes approximately 1 hour to fully juice up. And you're good to go for the next two weeks.
Wrapping things up, the Huawei Band 4e cannot exactly be called a fitness tracker, as it lacks a physical heart rate sensor which means you can't be using it as a monitoring device for your heart rate and pulse. I'd rather call it an activity tracker and it does that job pretty well, so if you want to monitor your activities and workout progressions, the Huawei Band 4e might be the best suit for you. At a price of Rs. 3,400, what you get is an elegant looking bracelet that's low-key functional as a fitness tracker.
If the fitness band is not your cup of tea, you can check out Huawei's Watch GT 2 which might fancy you with its classic watch piece design.