Ever since 2017, Vivo has carved a niche in bringing upfront most innovative and youthful smartphones across three different lineups — V, S, and Y — becoming one of the top smartphone brands in Nepal while gradually beefing up the credibility and gaining the mindshare of the customers. Vivo was the first brand to introduce an in-display fingerprint scanner and pop-up camera in a smartphone in the Nepalese market.
Vivo, over the years, continued an unremitting focus on Nepal thereby introducing top-notch product ranges that have received phenomenal responses from the youth community in the country.
Nepal has witnessed a massive 42.85 million mobile connection translating to 148% of the total population. Meanwhile, Vivo has reportedly been focusing the youth, primarily the ones that are passionate about the latest technology and innovative features in their mobile phones.
Vivo has always looked up to Nepal as a strategically important market, thus continues to upscale its presence in the local mobile market to embrace consumer demands. With surging smartphone penetration in Nepal that has already surpassed 60%, Vivo gained a 12.3% smartphone market share in the first quarter of 2020 with products available all across the nation via a robust offline network constituting 1200+ retail stores.
Here's a short glimpse of Vivo over the years in Nepal.
Vivo Smartphone Brand in Nepal
Vivo has ever envisioned building technology for good and bringing in the best technology and ultimate user experience to the users. It aims at efficient and robust customer service support and distribution network to improve buying and after-sales experience for the users.
Similarly, the company looks forward to cementing its footprints while providing localized offerings infused with global technologies and innovation at large.
Considering the increasing availability of affordable smartphones, smartphone users have rapidly increased by 7.6% in Nepal. Until saturation, the smartphone penetration would range somewhere around 10% per annum, which gained a rapid surge up above 15% per annum post saturation.
In Nepal, Vivo has focused on the customer-centric innovation, the essence of which, can be spotted in all three smartphone series: V series, S series, and Y series.
The Vivo V series is known for cutting-edge photography modes and smooth performance. The Vivo V15 Pro and V17 Pro that were launched in March 2019 and September 2019 respectively, gained tremendous response for their trailblazing AI Camera, strong battery, and robust performance.
The Vivo V19, launched in July 2020 was highly regarded for its Super Night Selfie, Aura Screen Light, and Super Wide Angle with dual front 32MP + 8MP camera with AI Video Editor and ergonomically designed 3D curves by the young-fashion savvy consumers across the market.
The company delivered a successful blend of smooth processors alongside innovative technology in the form of Vivo V9 back in March 2018.
In the Y series, the Vivo Y90 launched in June 2019 was a hit, sporting a waterdrop notch, a 6.22-inch HD+ display, and an Helio A22 SoC. The Y series has been widely acclaimed for its pocket-friendly pricing and feature-rich handsets.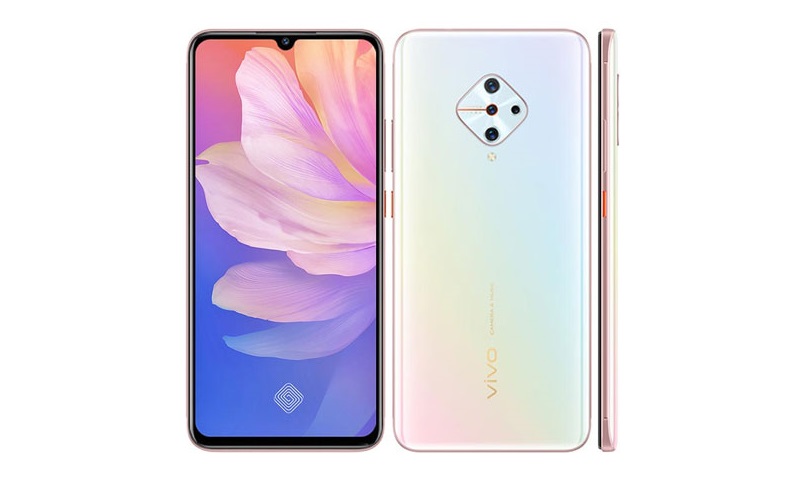 The Vivo S1 and S1 Pro in the S Series, launched in July 2019 and December 2019 respectively are still sought after for their youthful styles, sleek designs, cameras, and performance.
In alignment with the Nepal Government's efforts on 'Make in Nepal', Vivo is working closely with its employees and retailers, guiding; mentoring; and empowering them during these unprecedented times.
Vivo has established a rich legacy of 'industry-first' innovations for itself. During times when companies would resort to the rear and side-mounted fingerprint scanners for security, Vivo was brave enough to come up with an in-display fingerprint scanner, eliminating visible fingerprint pad to create a seamless design without compromising on security options. It has never failed to surprise and deliver smartphone innovations while reaching out to more than 30 markets worldwide.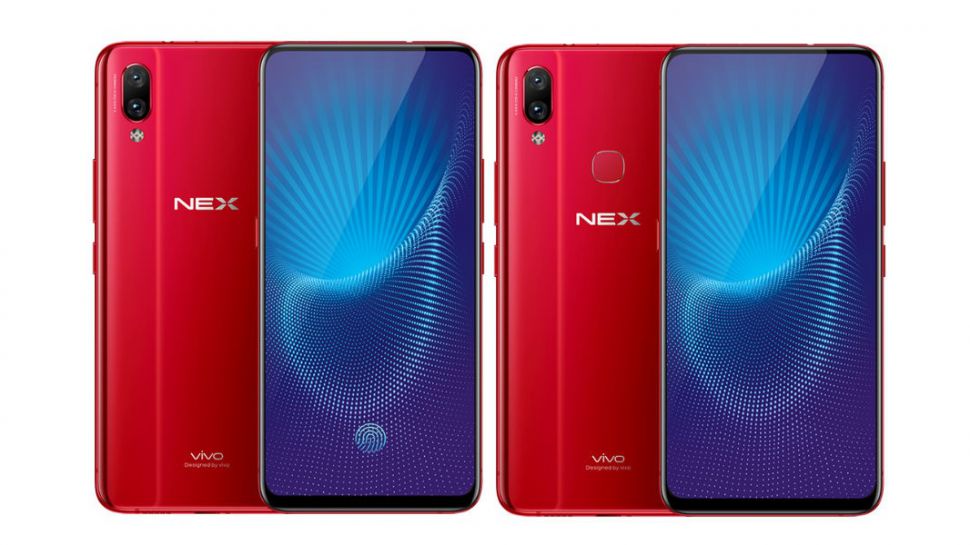 From being the first to put a dedicated Hi-Fi quality audio chip to introducing the first-ever 25MP front camera in a smartphone, and breaking records for the world's thinnest smartphone, Vivo has always been able to stand out while committing itself to pursue the newest experiences in technology, all laying a foundation to becoming a global leader in terms of innovation and cutting-edge technology.
The company expresses a strong belief in 5G to expedite the feature phone-to-smartphone migration process in Nepal with entry-level smartphones to play a major role. To leverage the opportunity, it is already working on the elements that are most likely to play key roles in the future growth of 5G embedded smartphones or what it calls the 'Intelligent Phones'.
As a leading global technology company, Vivo has always been part of the telecommunications technology evolution and standardization. As of May 2020, Vivo has applied over 2,000 5G invention patents and submitted over 3,800 5G proposals to the telecommunications standard development organizations of the 3rd Generation Partnership Project (3GPP), listing as one of the top ten influential brands of 3GPP.
As a leader in the communications industry, Vivo is one of the pioneers amongst mobile terminal companies to spearhead 5G technology R&D and standardization.
Much recently, the Vivo sub-brand iQOO launched the iQOO Pro 5G globally, falling amongst the first brands in the world to launch 5G ready smartphone. Now, the company is already aiming to provide multi-device, multi-application offerings and delight customers with a further vibrant and connected experience.
Vivo is highly dedicated and driven towards delivering useful innovations while solving real-world problems with the aid of technology. It's investing above 80% of the staff in research and development to deliver world-leading features in its smartphones. It has set up 5 Production Bases and 9 Research and Development Centres, worldwide to work on leading technologies and deliver premium quality products.
Over the years, it's continually pushing towards innovation to come up with the best in class smartphone technologies. It carries out all the activities and developments with 'innovation', 'being a trendsetter', and 'best-in-class products' at the helm.
Vivo has surpassed two and a half years of journey in Nepal and is already confident of being able to reach out to its customer communities in the country and cater to their demands via stylish and innovative products.