Samsung has announced to start a television factory in Nawalparasi district in collaboration with Him Electronics, it's long time partner in Nepal. Samsung is one of the leading consumer electronics and smartphones brands in the world.
A function with traditional rituals was held in Nawalparasi today to announce the factory's foundation. Present in the event were Hon'ble Minister for Industries, Commerce, and Supplies, Shri Dilendra Prasad Badu and Samsung Electronics Global President and Chief Financial Officer, Mr. HK Park.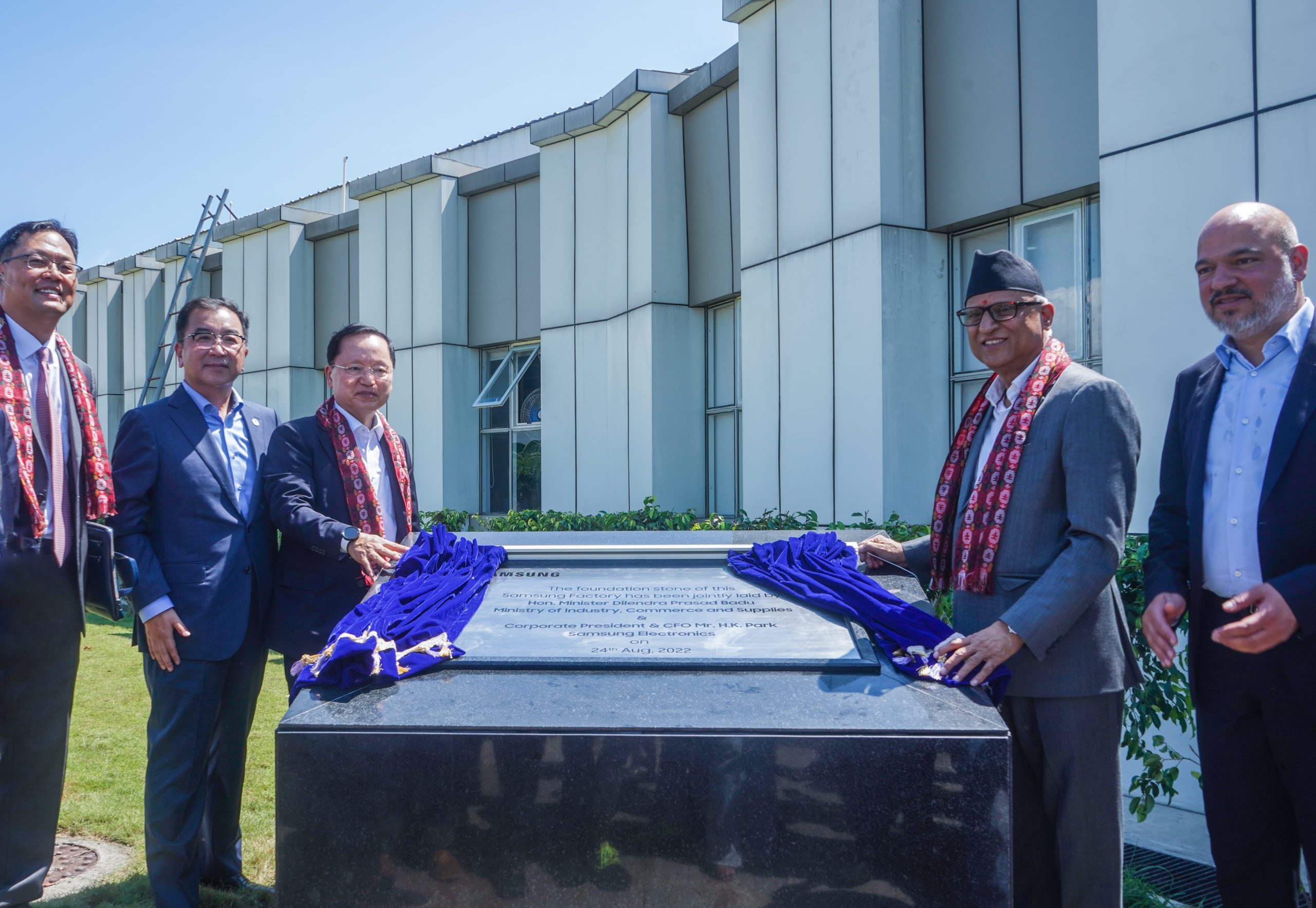 Besides, notable personalities including Hon'ble Minister for Industries, Commerce, and Supplies, Lumbini Province, Shri Ajay Shahi, Chairman and MD, Golchha Group, Mr. Shekhar Golchha, Regional President and CEO, Samsung Southwest Asia, Mr. Ken Kang, Ambassador of the Republic of Korea to Nepal, Mr. Park Chong-Suk, and Chief District Officer of Ramgram municipality, Mr. Shrawan Kumar Pokharel, together with other local dignitaries.
Speaking at the function, Mr. Ken Kang said, The new LED television factory in Nawalparasi with our longstanding partner Him Electronics is a testimony to our continuing commitment to the people of Nepal and the consumers' ever-growing trust and love for Samsung products. We also thank the Nepal Government and local authorities for their vision and continued support."
Similarly, Mr. Shekhar Golchha stated, "This new factory will prove to be a milestone for Nepal. Establishing the factory will help in expanding the economy of the nation and raise the country's output and skill levels, making it a more competitive nation in the global market. This is the result of our 22-year-long collaboration with Samsung."
The new manufacturing facility will be a milestone to Nepal's manufacturing journey with a potential to transform the electronics space in the nation while helping to increase efficiency and productivity thereby creating employment as well as robust electronics manufacturing ecosystem. Production at the new plant is expected to commence as of 2023.
As for Samsung in Nepal, the company is in the country since 1997. And it has successfully become a household name selling consumer electronics like refrigerators, washing machines, televisions, microwaves, and smartphones. It has a strong network of 500 electronic retail and customer service centers for the same.