Chinese smartphone manufacturer Oppo claims the number one spot for the best smartphone company in China in terms of sale. The result shows that the company has surpassed the likes of Huawei and Xiaomi this Q3 in China. What's surprising is that Huawei has dropped from the number one spot to the third, while the second one being claimed by Vivo – a new entrant in Chinese smartphone market.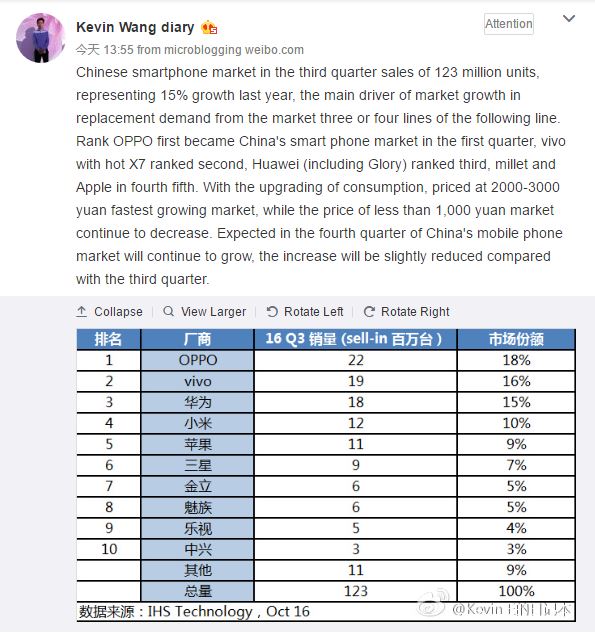 According to the report by Kevin Wang – the analyst at IHS Research, Oppo has nearly sold 22 million smartphones in China this Q3, whereas Vivo has surprisingly sold around 19 million units. Sitting in the third position, Huawei has sold 1 million units less than that of Vivo. In case you're wondering Huawei sold around 32 million units in Q2, which when compared to this year is quite a drop for the company.
Xiaomi and Apple also make the list as the first one being 4th in the list whereas the latter one is 5th. Xiaomi sold around 12 million units whereas Apple witnessed around 11 million sales.
Source: GizmoChina