The new "Water ATM" has arrived in the Lalitpur Metropolitan city. The "Water ATM" was installed in the activeness of Kathmandu Valley Water Supply Management Board (KVWSMB).
Water Supply Minister Bina Magar inaugurated the system on Tuesday this week for the first time in Nepal. Afterward, she took a sip of water using the same system. Similarly, executive director of the board, Dr. Sanjib Bikram Rana pointed out the technology to be the first one to get public in Nepal.
Furthermore, the plan is to install such "Water ATM" in twenty different places inside the Kathmandu valley, Dr. Rana said.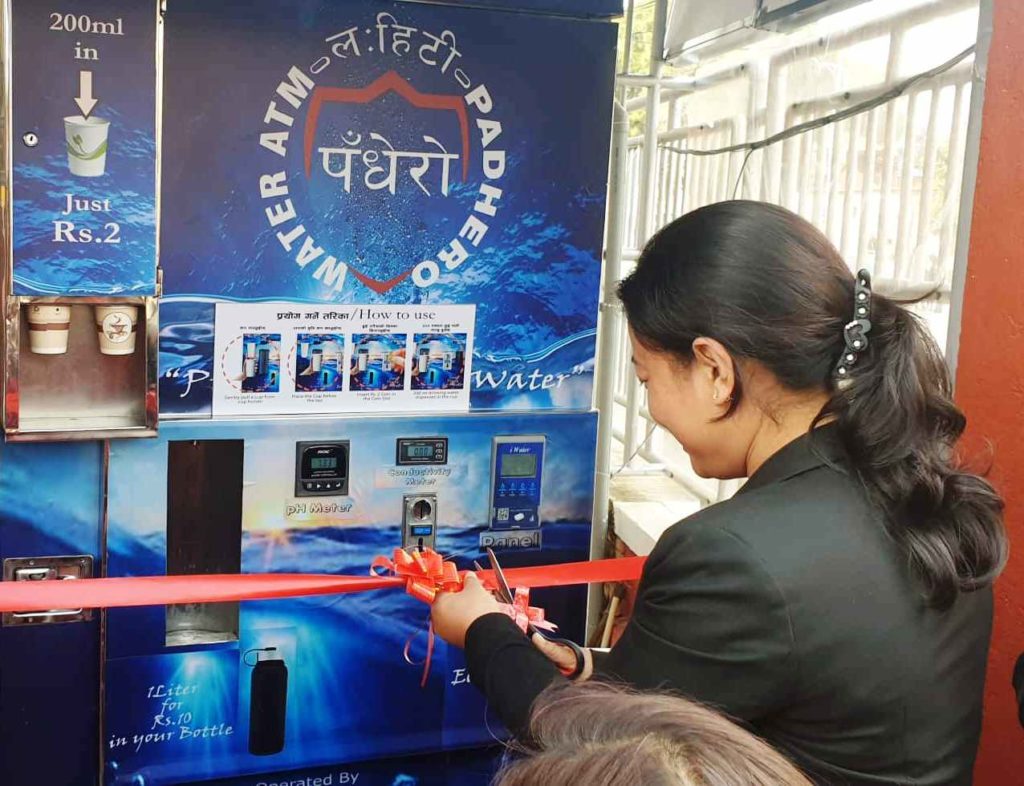 On the same inauguration, Minister Rana commented, "We all buy water bottles and sometimes throw them without even drinking the water inside. Using the "Water ATM" you can spend less money and at the same time, get the right amount of water to drink without the need to waste it".
This Water ATM also called as "Pandhero" in Nepali provides 200 ml and 1-liter water for Rs. 2 and Rs. 10 respectively.
And for payment, you can use coins worth Rs. 2 or separate ATM cards made compatible with the machine.
Kathmandu Valley Water Supply Management Board (KVWSMB) collaborated with Suping International Company to enter this technology in Nepal. KVWSMB, Metropolitan, and Suping International Company did a tripartite agreement for its operation.