Samsung has launched one of the most hyped and awaited smartphone of the year – Galaxy S7 and S7 Edge at MWC 2016. Samsung finally pulled the drape at MWC and ended the long running rumors about the both flagships.
The Galaxy S7 features a 5.1-inch Super AMOLED display with a resolution of 2560 x 1440 pixel and with an impressive 577 ppi. The smartphone also features a smart "Always On" display, which as claimed by Samsung will consume less than 1% of battery life per hour. The body of Galaxy S7 measures 142.4 x 69.6 x 7.9mm and weighs in 152g. As expected, the Galaxy S7 is impressive and proves to be the main contender of  this year's best smartphone alongside it's rivals. The Galaxy S7 has borrowed some design from Note 5, as the smartphone features a slight slope at the back which makes it comfortable to hold the phone in hand. The S7 also features a 2.5D curve effect upfront surrounding all four corners.
The Galaxy S7 Edge is not an exception as well, the smartphone features an impressive build and design (kudos to Samsung) which will surely appeal most of the smartphone users. The Galaxy S7 Edge features a 5.5-inch display which is curved on both sides, the curves make the smartphone more thinner than the S7 measuring at 150.9 x 72.6 x 7.7mm and little bit heavier than the S7 weighing- 157g.
Coming to the hardware, both smartphones will be powered by Qualcomm's Snapdragon 820 as well as Samsung's in house Exynos 8890. Both phones will be integrated with a LPDDR4 4GB of RAM, which will surely boost up the benchmarks score as well as will come handy on day to day multi-tasking. Both smartphones will come with 32GB or 64GB of internal storage, thankfully expandable via microSD card slot upto 200GB.
Let's talk about the camera, both smartphone will be coming with a 12MP sensor. The megapixel count is surely low this time when compared to it's predecessors – S6 and S6 Edge, however the innovation inside the camera makes the phone a pleasure to use. The camera has f/1.7 aperture rate as well as a Dual Pixel technology, which allows for equivocation of its large sensor pixels and making it an amazing camera companion for low-light photo shots and fast autofocus speed. Other features include, smart OIS as well as it clicks great wide-angle shots, thanks to it's new Motion Panorama feature. Heavy camera users will surely crave for this smartphone as we can say that this has to be one of the best camera in smartphone till now.
Another significant change Samsung has made in this smartphone is the battery size. Both the Galaxy S7 and S7 Edge will be powered by 3,000 mAh and 3,600 mAh battery respectively, which can be charged quickly with wire or wireless charging. Samsung has also interestingly brought back the dust and water resistant features from it's S5 as both smartphone is now IP68 rated, which is a good thing for those clunky hands and heavy swimmers. However the company has decided to stick to micro USB 2.0 port rather than integrating the future proof USB Type-C port in both smartphones.
Other features include, WiFi ac, MIMO, Bluetooth 4.2, ANT+ as well as NFC and MST support for both smartphones which will play a major role in Samsung Pay.
Coming to the software side, both smartphone is powered by Android 6.0 Marshmallow on top of Samsung's TouchWiz UI. With the addition of improved Edge platform as well as Android 6.0 Marshmallow features, surely Samsung Galaxy S7 Edge users will have a lot of thing to cheer about. Gamers have also something to cheer about as Samsung has added a support for Vulkan API, which will surely push those graphics.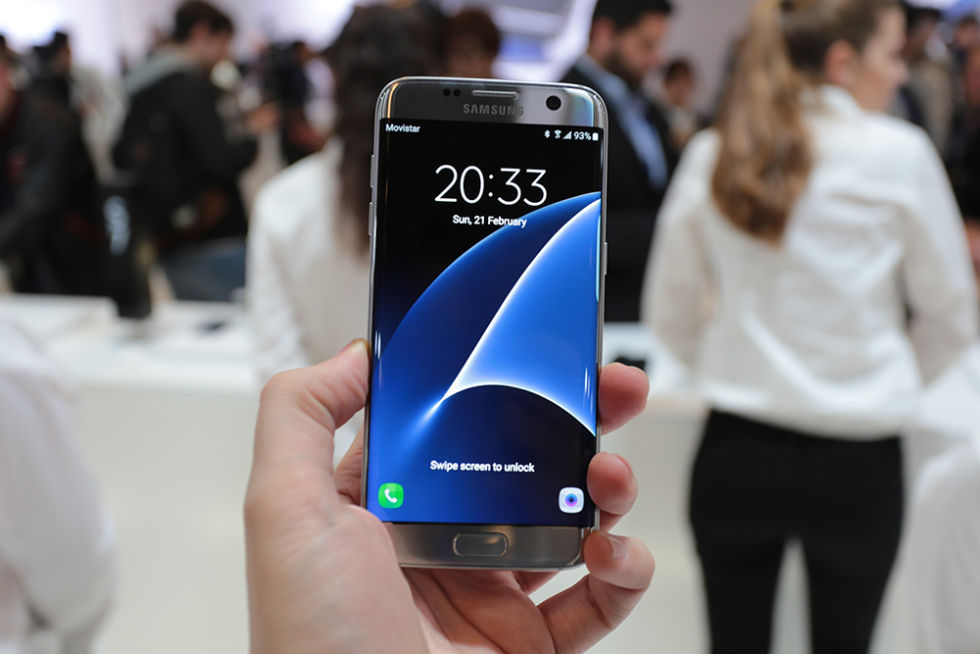 Samsung has not revealed the pricing but we can predict that the S7 will be price around $700-800, which is definitely not cheap. As for Nepal, we can predict that the smartphone will cost around Nrs. 90,000, even though we have official distributor. As previous footprint suggests us, we can expect both S7 and S7 Edge to be available thorough various third party sellers in Nepal before official launch by IMS. If you are thinking to buy the S7 or S7 Edge then be sure that you can shell out some hefty cash from your purse because it won't be a regular cheap smartphone.