Aside from the P10 Plus launch recently, Huawei has introduced the Y7 Prime more suited to the low-end users in Nepal. Despite available at a price more suited to frugal users the handset does boasts a good set of features. Let's see what this phone is capable of in our review.
Display
A 5.5-inch screen seems to be at the sweet spot for a smartphone these days and the Y7 Prime exactly lies in that spot — neither too big for your pockets nor too small for daily usage. Though, the phone does set itself back with a lower resolution 720p display. Lower resolution in this screen size is less noticeable than larger screen devices, but you can still see the difference from a 1080p Full-HD screen.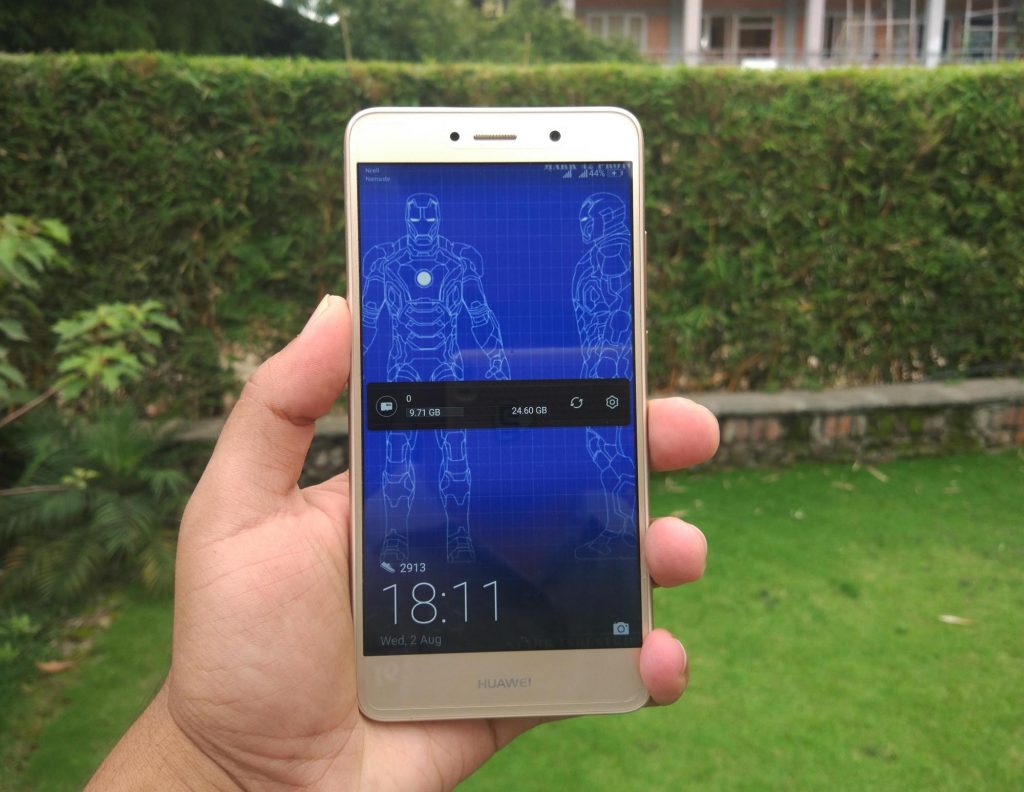 However, the phone does have a few pros that come with a less demanding screen — it should consume less power and last a few more hours. In our review time, the phone lasted up to two days with basic usage and about a day with heavy video streaming and occasional gaming.
Design
Huawei has zeroed in on a design pattern for its low-end as well as high-end phones. The Y7 Prime suffers from this more than others. The phone does have curved edges and feels more comfortable in hand. Apart from that, it has the same semi-metallic body and buttons as the Huawei GR5. The buttons feel tactile and sturdy in Huawei Y7 Prime and added a more premium feel to the phone. There's a similar headphone jack at the bottom, and sadly no update to the USB 2.0 charging port. There's, of course, the usual fingerprint reader at the back of the phone just below the camera for easier access.
Huawei Y7 Prime is meant to be a budget phone and it does a good job at that.
Camera
It is a 13MP camera phone accompanied by an 8MP front camera. Photos taken by the main camera has good details but lack dynamic range. Even the HDR mode can't remedy this lack of quality in images. Besides that, the pictures do come out good even in the low-light cases with lower grains. One thing I just hate about most smartphone camera software is the over-processing of photos, that just sucks out the original properties of the photo. Thankfully, this phone does less of that.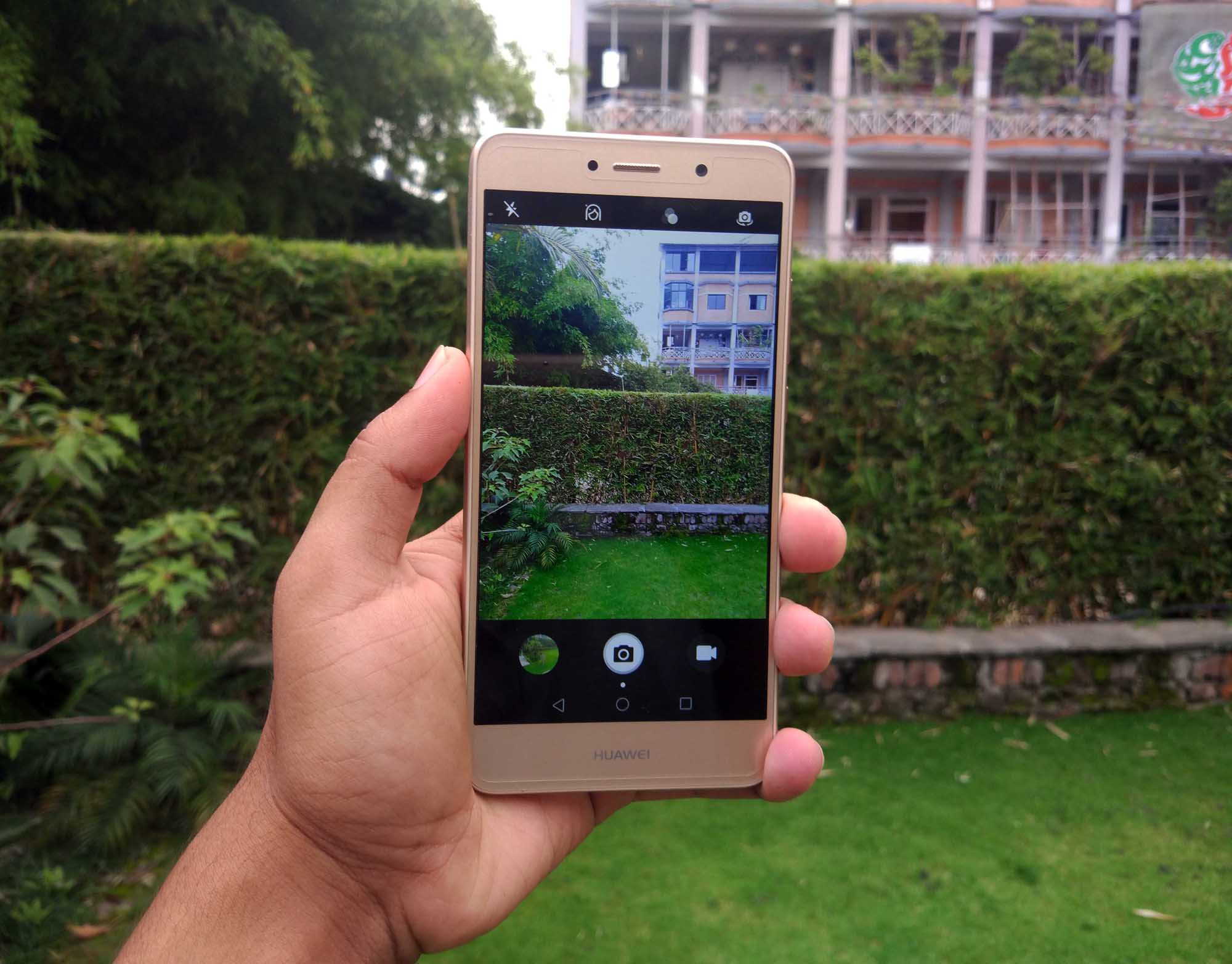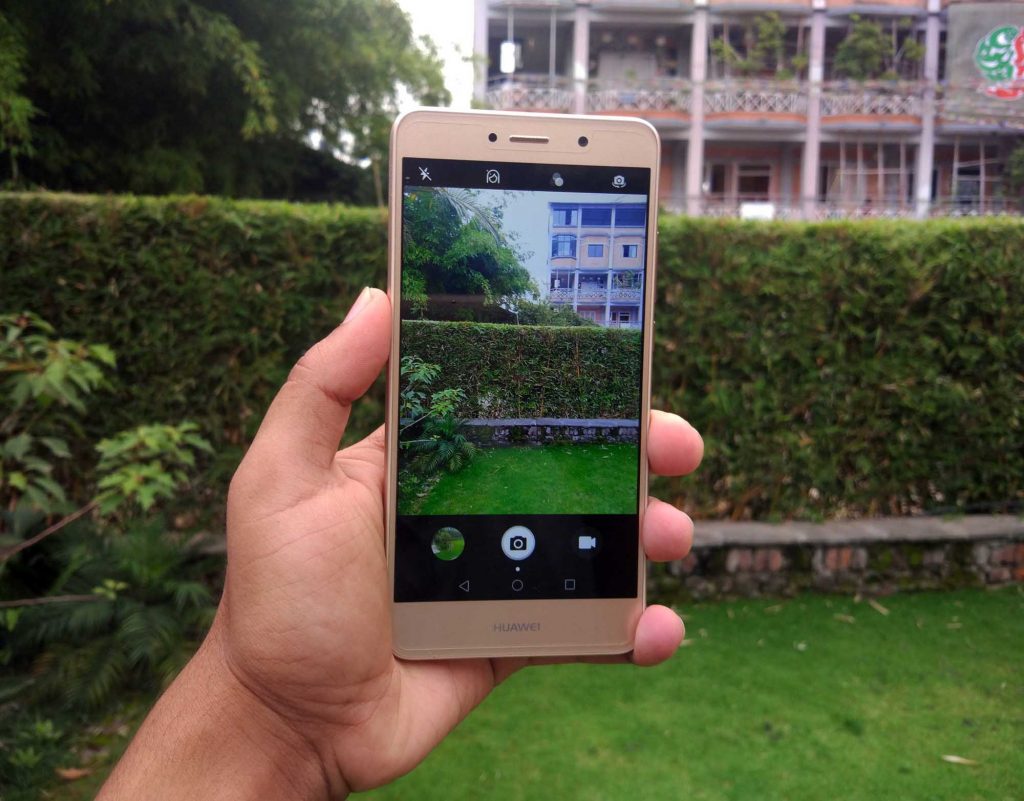 The front camera also takes good selfies and tends to over-whiten the faces. The beautify mode is 'ON' by default that does the over-whitening and covering up facial defects. The Y7 Prime is capable of recording 1080p videos and can also minimize shakes and stabilize the video.
Performance and Software
Y7 Prime comes with a Qualcomm Snapdragon 435 chipset along with Adreno 505 GPU. The phone can handle most tasks easily without any pauses or stutters. Video streaming is a breeze, and gaming with general titles like Clash of Clans, Candy Crush, etc work well. Don't try out more heavy 3D games on this one, as the phone can't seem to hold up against the processing power needs. There's a 3GB RAM included that allows the phone to use about 4-5 apps simultaneously. If you look at the hardware alone, the performance is comparable to the Redmi 4X that has the same chipset.
Y7 Prime comes with EMUI 5.1 software skin installed on top of Android 7.0 Nougat. The phone offers snappy and quick responding touches. There's no app drawer as is the case with most Chinese phone makers and it has its own set of app icons.
Battery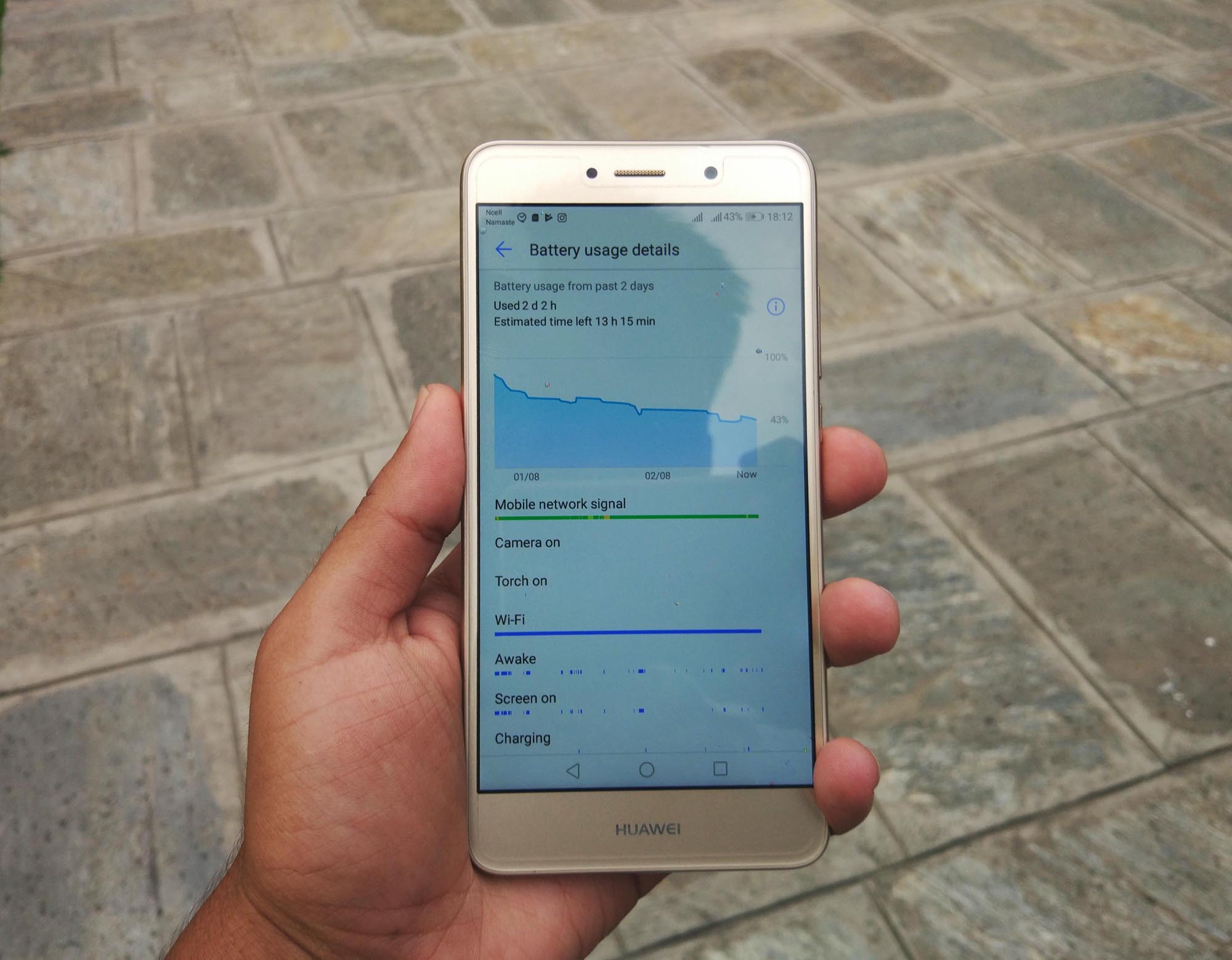 Phones have gotten more power hungry and the selection of activities you can do with your phone is only limited by your time and phone's battery. Fortunately, Y7 Prime has a 4000mAh battery that lasts a long time. This extra battery adds up an hour or more of playing Clash Royale or watching the latest episode of your favorite TV show.
Final Round Up
Y7 Prime is meant to be a budget phone and it does a good job at that. Priced at Rs. 25,000, it offers most of the essential features for a budget phone. But don't expect this phone to offer a faster experience or better camera than we are used to at this price range. I personally prefer GR5 2017 from Huawei over this phone, but that does come with a higher price. With that said, there are a few things the phone improves upon. The phone is lighter than most 5.5-inch devices and offers better battery life. Thus, the phone is a good fit for those in need of bigger screen and battery at this price.