From PCs to smartphones and then wearables, chipsets have always been the core of the devices and hence it remains the key differentiating factor that sets the devices apart. While we have SoCs from Snapdragon, MediaTek and plenty other companies dedicated solely to the manufacturing of chipsets, when it comes to Huawei, it has managed to garner a reputable position for itself with regards to in-house chipsets as well.
Firstly with the Kirin SoCs on the devices that are on par with the latest and greatest chipsets on other smartphones out there and now with the new in-house Kirin A1 SoC for wearables, will it be able to set itself apart?
The answer is a little complicated but for those of you impatient to know it, yes it sets itself remarkably apart and that too for all the good reasons. Chipsets have been the prime reason why wearables haven't yet reached to the extent of keeping us from using our smartphones any less, until and unless you have the newly launched Huawei Watch GT 2 with its in-house Kirin A1 SoC fabricated especially to enhance your experience with wearables.
It's Huawei's first-ever take on the wearable chipset development front, but from what I've come to learn during my time with the Watch GT 2, all I can say is that it doesn't seem like a half-baked product at all.
From the moment you take it out of the box and set it up, the prowess of the A1 SoC kicks right in and makes your fingers glide through the interface. "With great power, comes great performance" and makes up for a smooth UI with 2 weeks of battery life. Firstly, there's 4GB of onboard storage which lets you store music locally onto your Watch GT 2 which you can later playback via the built-in speaker or a wireless Bluetooth headset that supports Bluetooth 5.1 and BLE 5.1 conventions while constantly keeping track of your activities. Continuously tracking your workout stats, your heart rate while you listen to the musing playing through your headset via the GT 2 itself, all thanks to the Kirin A1 SoC, the Huawei Watch GT 2 does it all without breaking a sweat.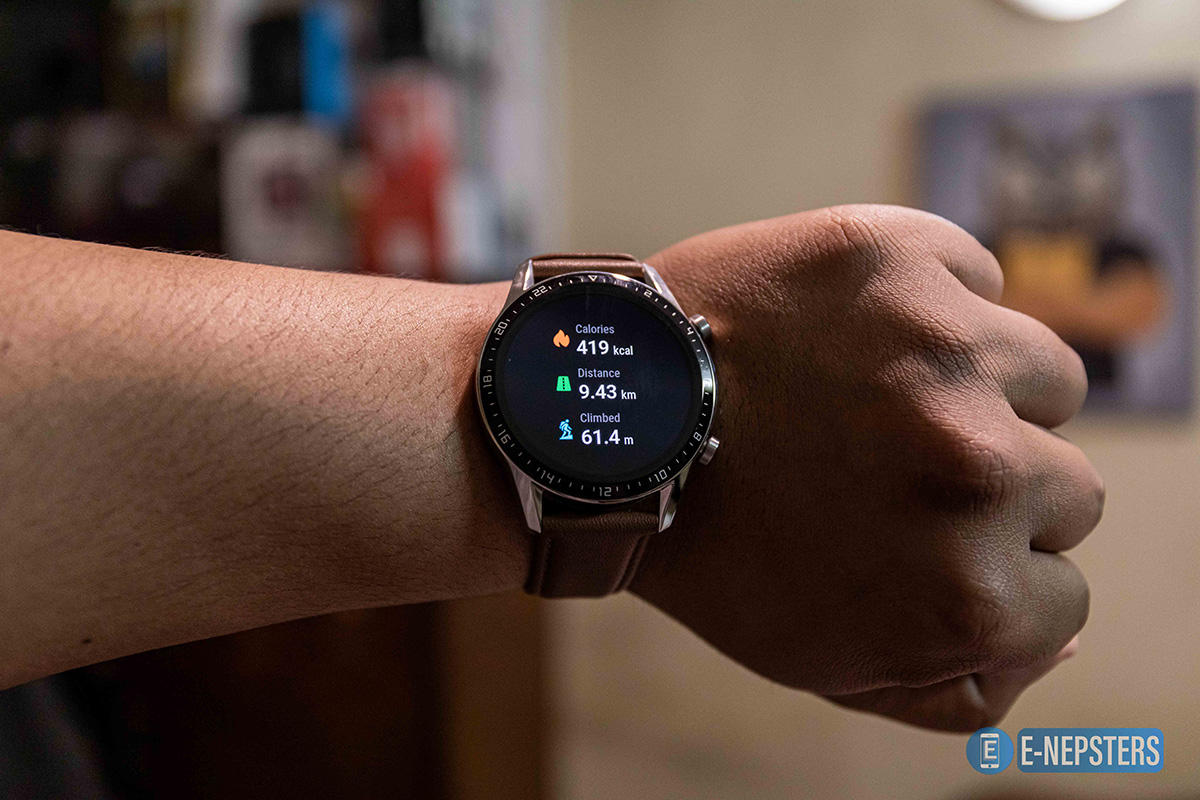 With support for Bluetooth Low Energy, Kirin A1 switches back to the low-power mode at whatever point conceivable, in this way bringing about power utilization as low as 10mA per MHz which, according to Huawei, is almost 33% lower than other wearable-driven chipsets from different makers that the A1 stands against.
For real wireless connectivity of Bluetooth headphones, the chipset underpins isochronous Bluetooth network which means that both of the earbuds can associate with the information source freely. The chipset makes the Watch GT 2 capable of pushing the Bluetooth connectivity range on gadgets utilizing this chip to a mind-boggling 150 meters (~500 ft/165 yards) and it's all something insane and quite unheard of — kudos to Huawei and the Kirin A1.
The fact that the Huawei Watch GT 2 rocks the same Kirin A1 chipset makes it an amazing product. If you wonder how amazing it actually is, do refer to our take on the Huawei Watch GT 2 and for a more revolutionary piece of tech just like the Kirin A1, stay tuned to Enepsters.