Taking photos means a lot these days. As our interactions are mostly limited to the internet, photos offer our conversations and interactions more meaning. The visual delights that photos give are astounding and the moments captured are hard to forget. As the phones have advanced throughout recent years, they got some major camera upgrades. Here we have a list of best camera phones in Nepal for taking amazing photos.
Phones these days rival with compact digital cameras and even DSLRs to deliver outstanding and detailed photos. As the saying goes, the best camera is the one that's with you. So let us give you a list of best camera phones in the market right now.
Please note that the phones are listed according to their prices.
Camera Phones in Nepal
iPhone 7 Plus (Nrs. 113,550)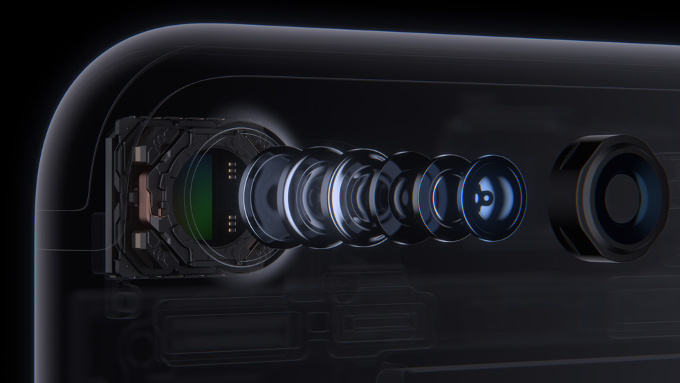 iPhone 7 Plus houses a 12MP camera sensor on the back. The new camera has a bigger f/1.8 aperture, a distinct upgrade from the f/2.2 sensor from iPhone 6s. Apple finally included an Optical Image Stabilisation(OIS). As a result, the camera performs better than its predecessor. Usually, people manage to take great pictures with iPhones because of their own camera software which provides noticeable image processing. A bonus feature for iPhone 7 Plus is its telephoto lens in addition to the 12MP wide-angle lens. The 12MP telephoto lens allows 2x optical zoom(not to be confused with digital zoom) and works great with portrait shots. It's a 58mm f/2.8 camera lens that's coupled with the primary camera sensor supports the zoom feature.
At the front, iPhone 7 Plus has a 7MP camera with a f/2.2 aperture. All these numbers and specs amount to a great photography experience. The phone can take good low-light images, thanks to it's bigger camera sensor and wider -aperture along with the OIS. And if that's not enough, there's the quad LED flash on the back to lighten objects.
The premium handset supports 4k video recording @30fps and records 1080p full HD videos at a maximum 120fps. The OIS works great with the videos providing smooth videos.
Samsung Galaxy S8 (Nrs. 88,900)
Samsung Galaxy S8[Plus] not only boasts an appealing design but it also houses the best camera from Samsung right now(probably one of the best in the market). On the back, it has a 12MP camera with a 1/2.5″ sensor size and f/1.7 aperture. The phone snaps great photos with its primary camera and works well in low-light conditions. The phone features PDAF(phase detection autofocus), OIS, and LED flash. The autofocus is also better than most because of dual-pixel tech. As a whole, the camera on the phone justifies its title as one of the best in the market and offers detailed and crispy photos.
The phone has an upgraded 8MP front camera with a 1.4 µm pixel size and f/1.7 aperture. Taking selfies from S8 will now considerably produce great images and has enough details as opposed to its predecessor. It performs as good as any front camera on a smartphone can. The phone also supports 4K video recording at 60fps for high-res videos, if you're into it, along with 1080p recording option at a maximum 60fps.
Sony Xperia X (Nrs. 60,000)
Sony pioneers in smartphone camera sensor technology. Many major smartphones like OnePlus, Google Pixel, Xiaomi Mi5s and even Apple uses camera sensors from Sony. Sony smartphones, thus, have an upper hand here. Xperia X, the latest flagship phone from Sony, lives up to the reputation. It has a 1/2.3″ 24 MP main camera with a f/2.0 lens. The phone snaps photos quickly with enough details and impressive quality. The huge camera sensor is capable of taking photos with Hybrid autofocus. This means you can track a moving subject without losing the focus on your subject.
Up front, Sony has packed a 13MP camera with f/2.0 aperture. For a selfie camera, the image taken by this phone is on par with the best ones in the market. The phone has a premium build but comes with a mid-range processor, so the camera on Xperia X makes it a phone worth its price.
Huawei P10 Plus (Nrs. 75,000)
Huawei P10 Plus comes with a dual 20MP + 12MP camera setup on the back. There's a normal 12MP color sensor coupled with a 20MP monochrome(black&white) sensor destined to produce crisp images. The camera is once again co-designed with the famous camera company, Leica and carries amazing image-taking capability. It can absorb more light through its monochrome sensor, which works even in less than sustainable lighting conditions. The dual cameras work together to give deep contrast and saturated image. Combined with its hybrid autofocus, P10 Plus' cameras are the best from Huawei, period.
OnePlus 5 (Nrs. 59,499)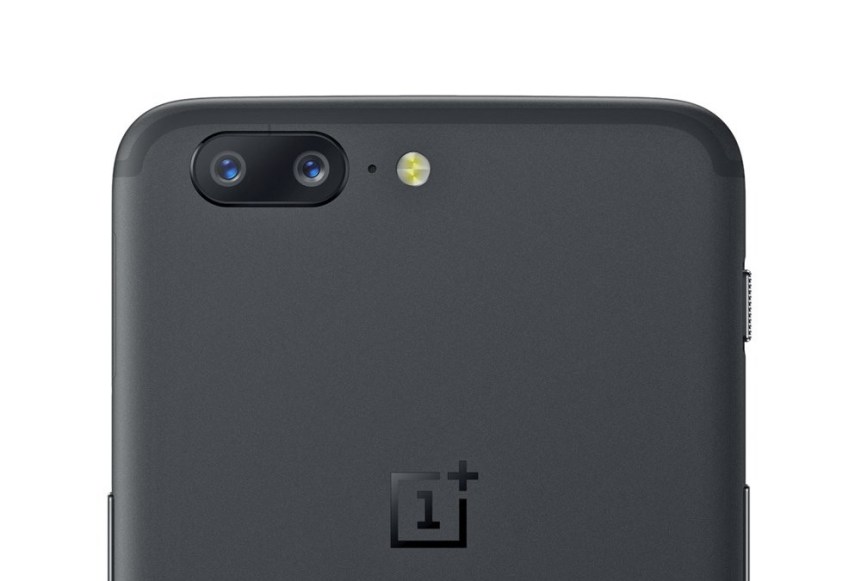 Despite carrying a low price tag, the phone from OnePlus goes head to head against the aforementioned heavyweights. The OnePlus 5 is the successor to last year's OnePlus 3 and 3T and boasts improved specs in every possible way. The handset sports a dual 16MP(f/1.7) + 20MP(f/2.6) camera at back with plethoras of features including PDAF, Electronic Image Stabilization(EIS), Optical Image Stabilization(OIS) and LED flash.
Up front, for selfies, the phone carries a 16MP camera(f/2.0) with PDAF and EIS. Aside from those camera specs, the phone comes with Snapdragon 825 chipset, 6GB of RAM, and 64GB of onboard storage, all in all with an aggressive and impressive price tag.
Mi 5s (Nrs. 50,000)
Xiaomi has already launched Mi 5s and Mi 5s Plus in Nepal. Mi 5s, the successor of Mi 5, packs a 12MP Sony 378 sensor with 1.55 µm pixel density, same camera sensor as from Google Pixel. Thus, the phone takes detailed and well-lit photos. Image taken from Mi 5s under perfect conditions have high clarity and details. In short, if you are looking for a phone with a good camera and build with the latest hardware, Mi 5s is it. For selfies, the phone packs a 4MP camera with f/2.0 aperture rate.
Coolpad Cool1 (Nrs. 30,996)
Coolpad, the latest mobile brand in Nepal, offers dual-camera smartphones at a mid-range price. Coolpad Cool1 comes with the 13MP dual-camera setup. Similar to the P10 Plus, it has one color camera coupled with a monochrome camera. The phone offers decent camera performance at the price range. We will comment more on the dual camera when we get to review the phone. On the spec sheet, the camera looks solid. Plus, the 8MP front camera is icing on the cake for those selfie fanatics.
Samsung Galaxy J7 Prime (Nrs. 29,490)
Being a mid-range phone from Samsung, the J7 Prime is people's favorite for sure. The J series is the most popular Samsung phone series in Nepal and the J7 Prime proves why. The handset's camera offers nothing fancy but it gets the job done for most of the people. The smartphone also lacks any gimmicks such as a dual camera or else but offers the best combo of features and quality. J7 Prime has a 13MP main camera with f/1.9 aperture that snaps images with just right saturation and detail. At the front, there's an 8MP camera which takes way better selfies than older models like J7.
So, what do you think about the aforementioned phones? Have we missed any eye-catcher? Let us know in the comment box below. We will keep updating this list of the best camera phones in Nepal. Follow us for more updates.